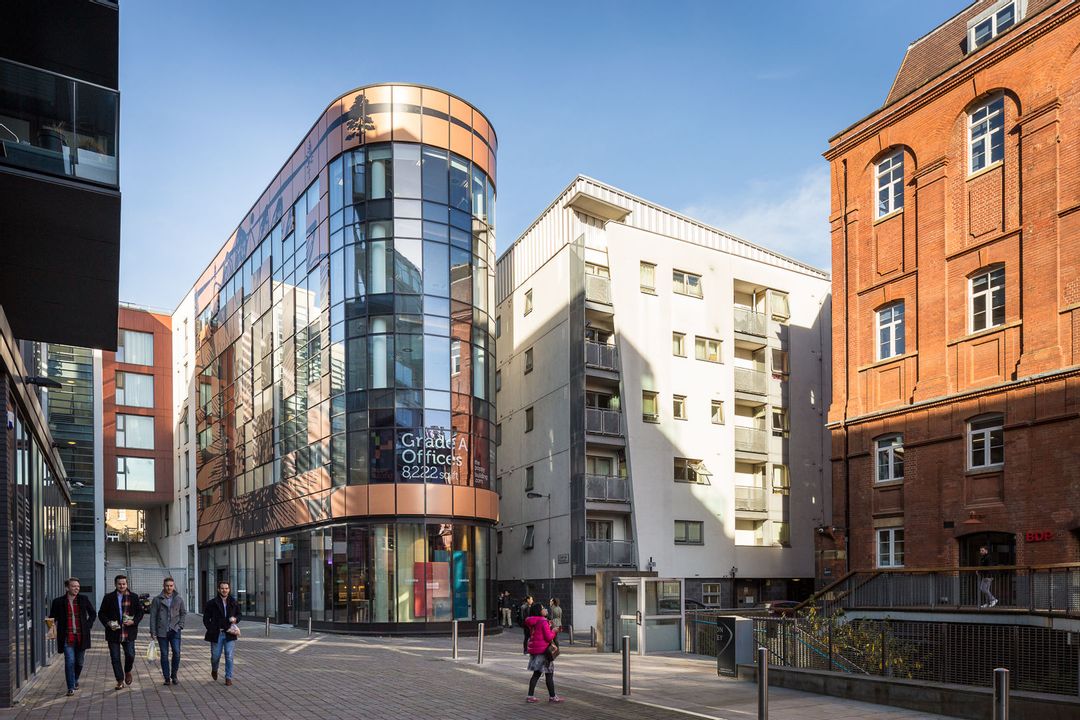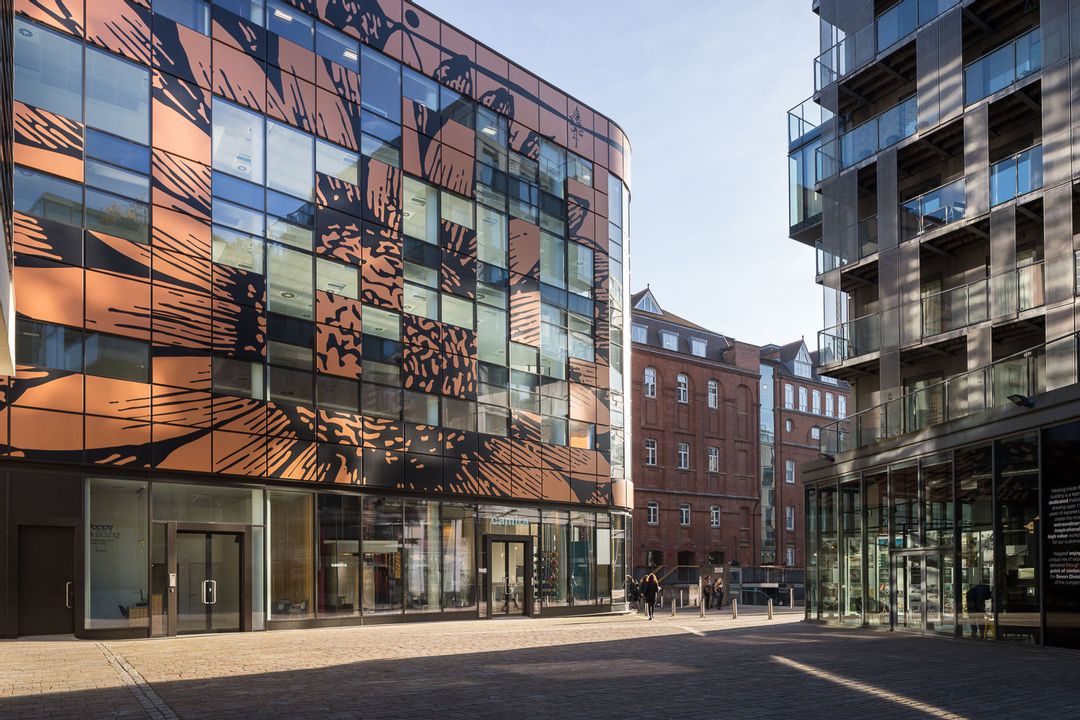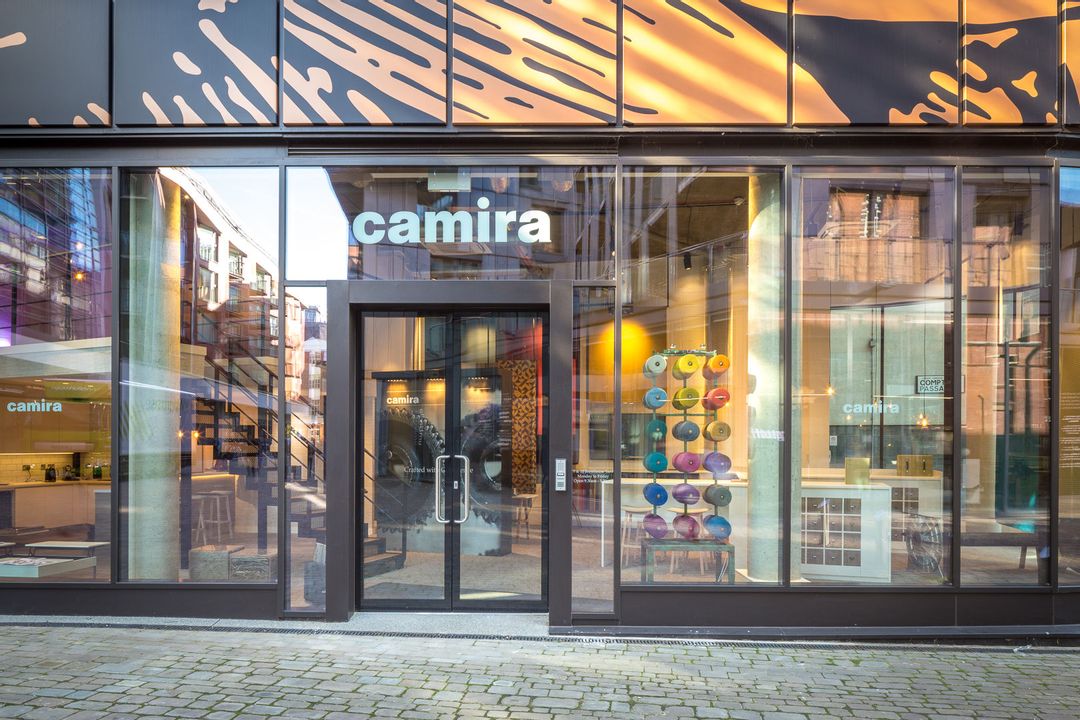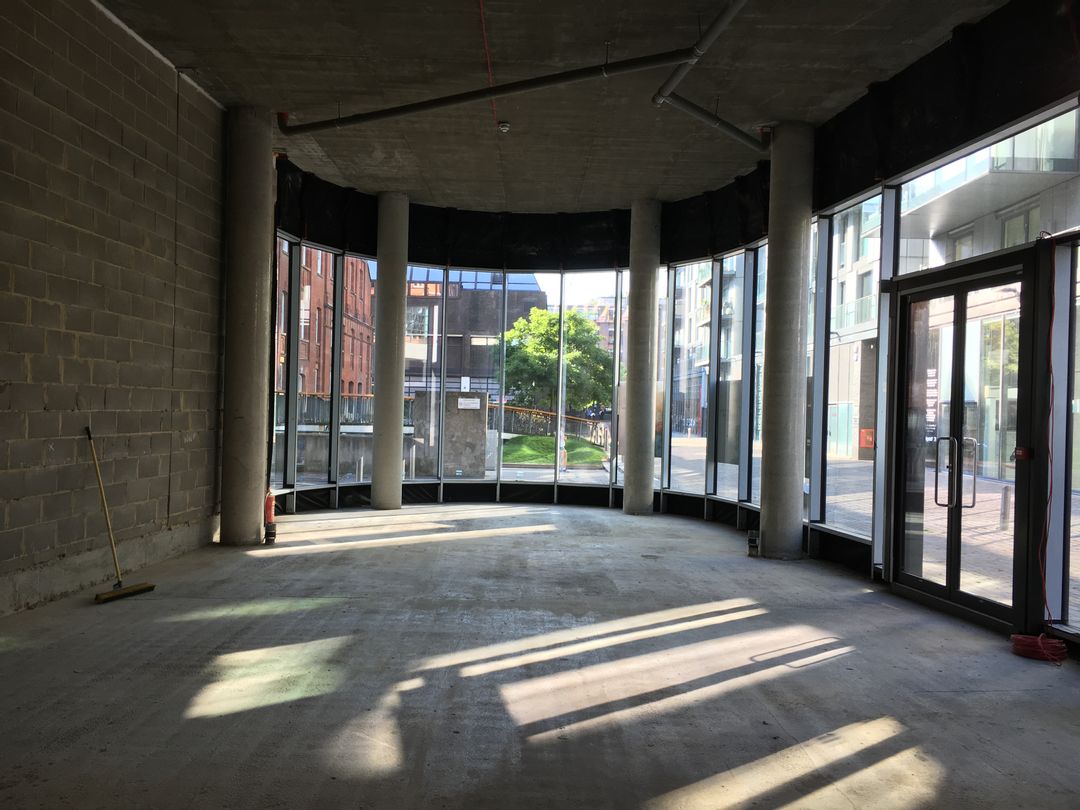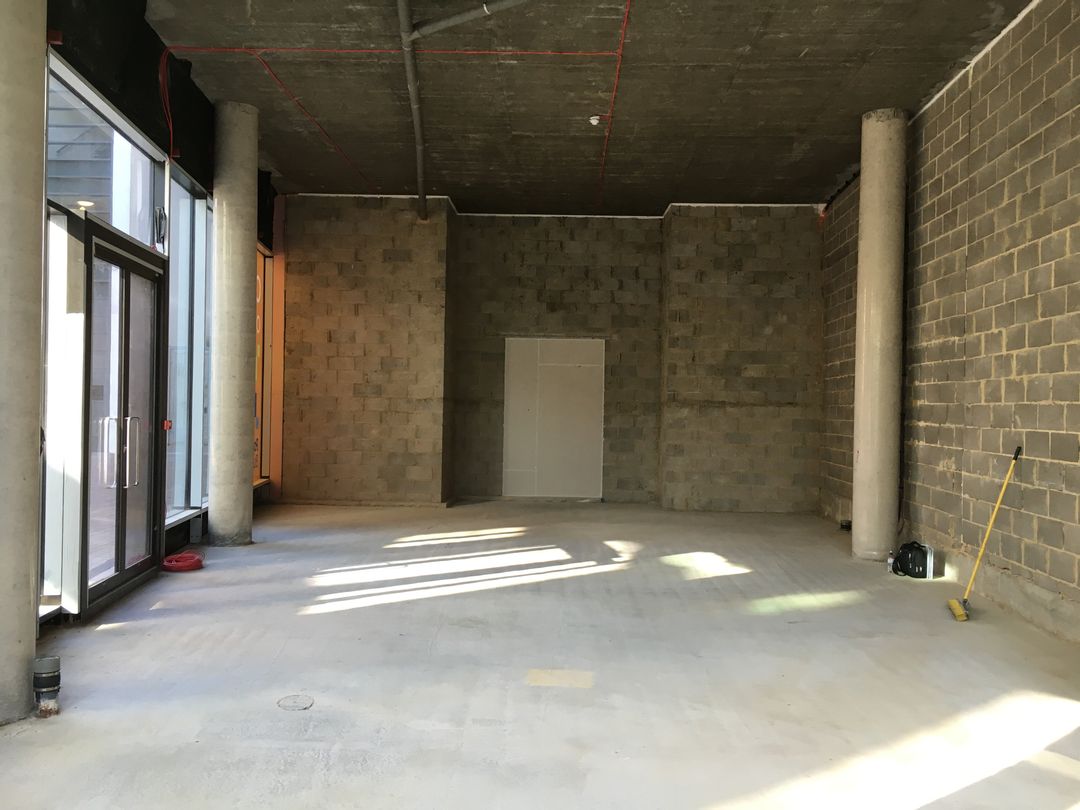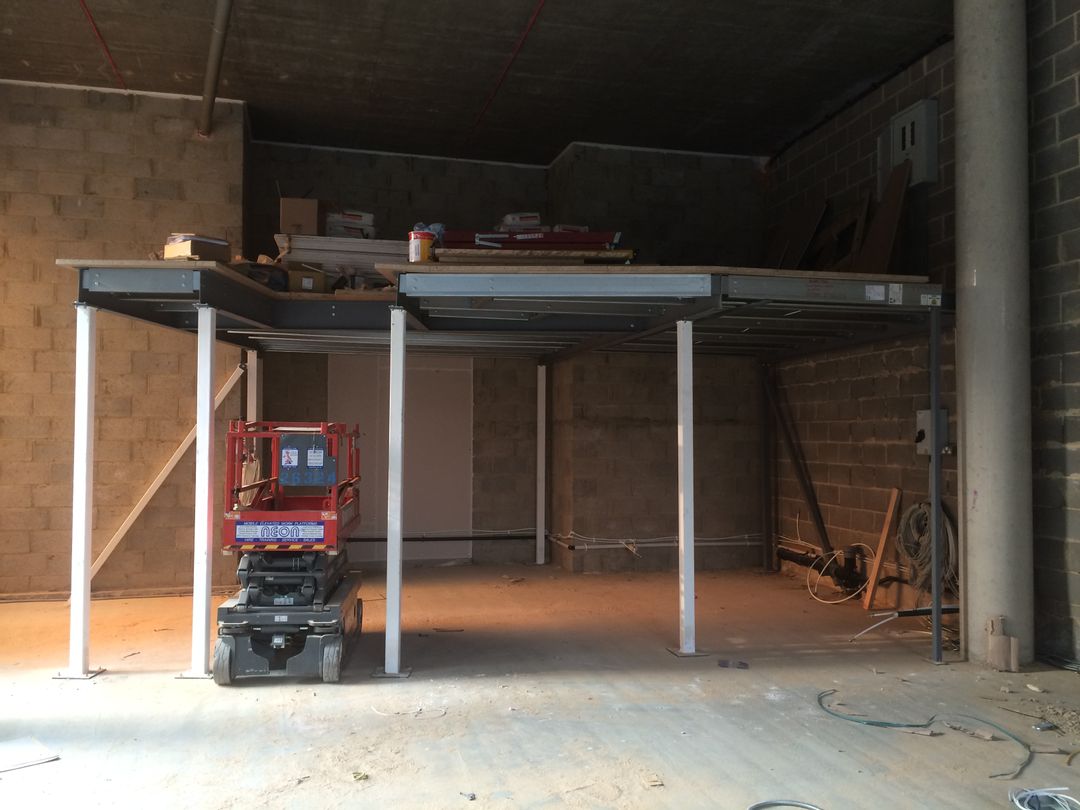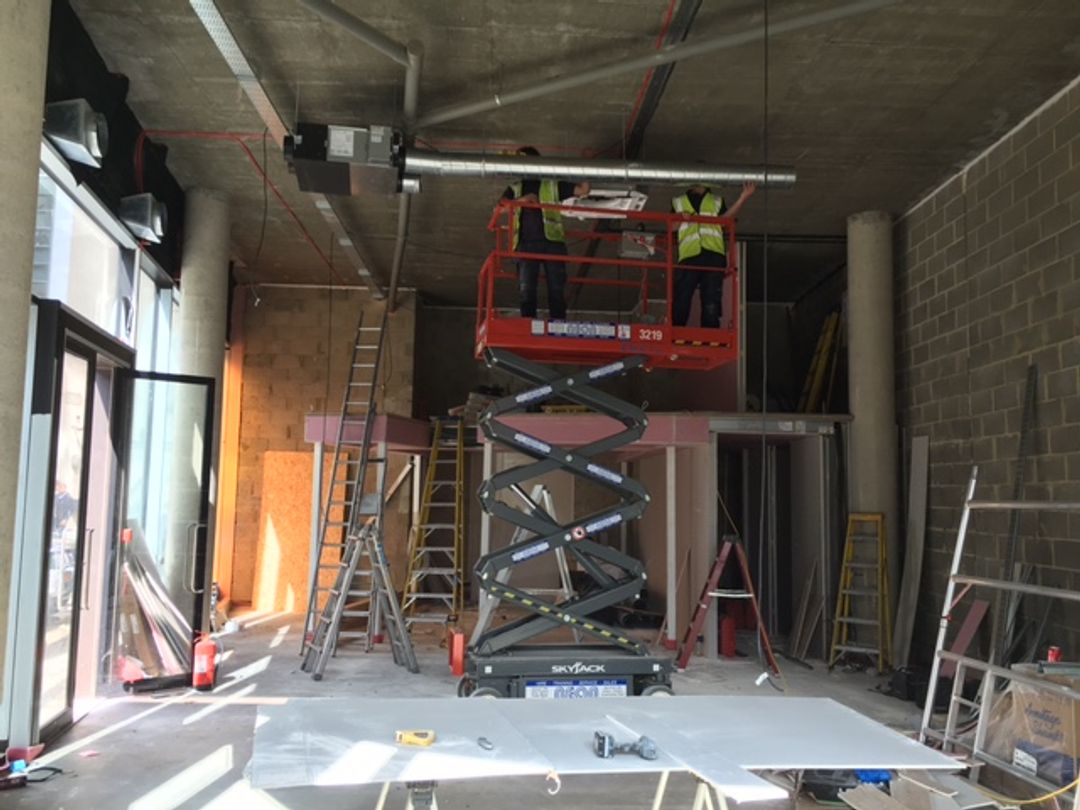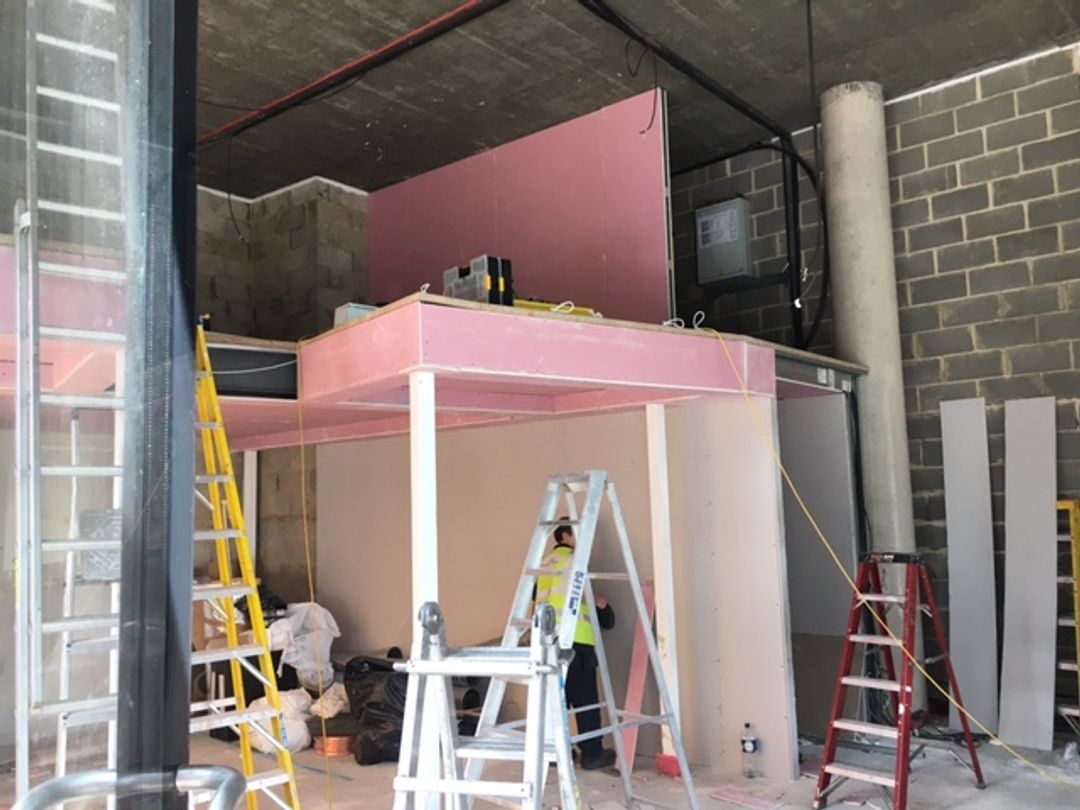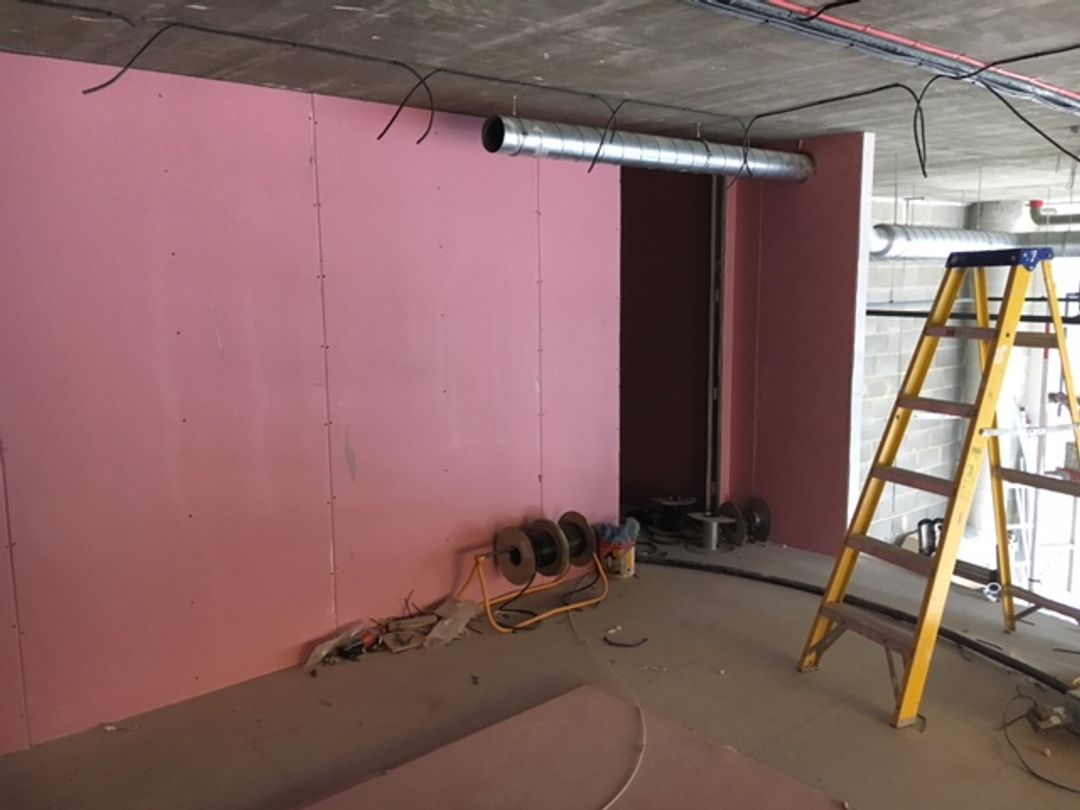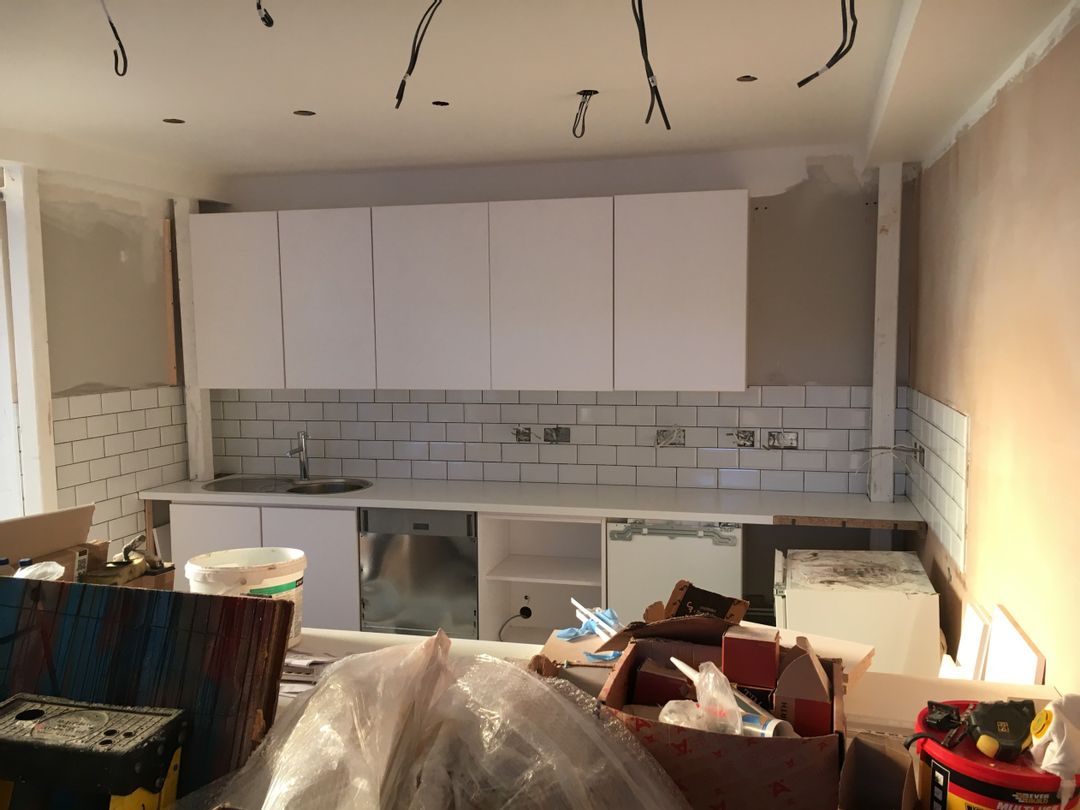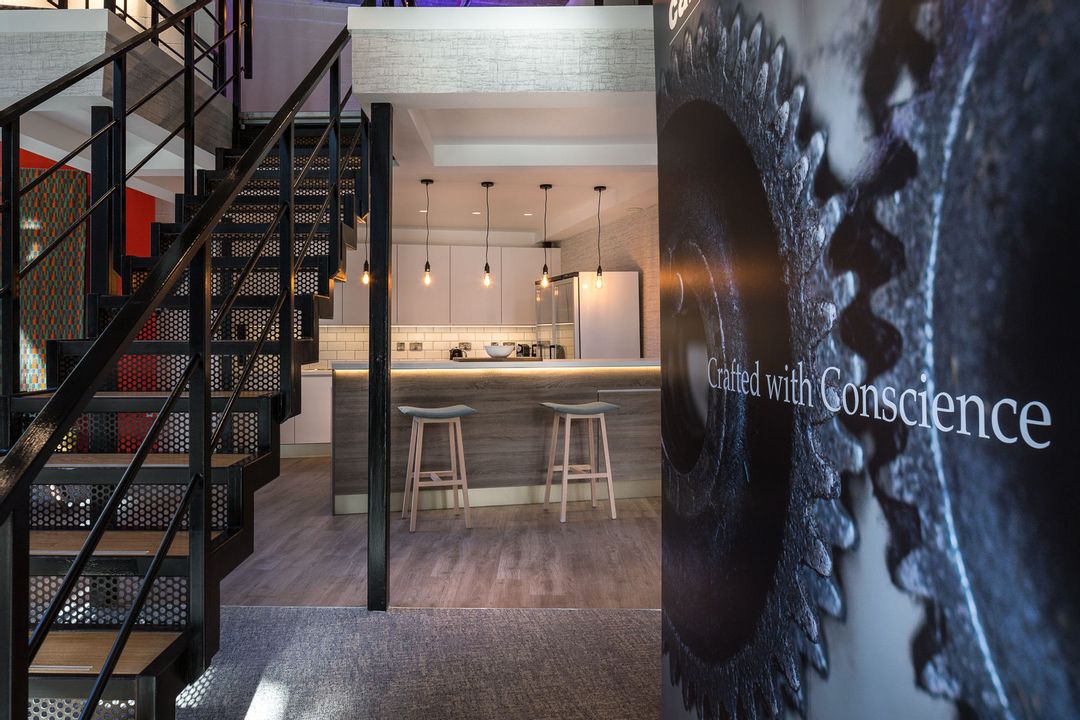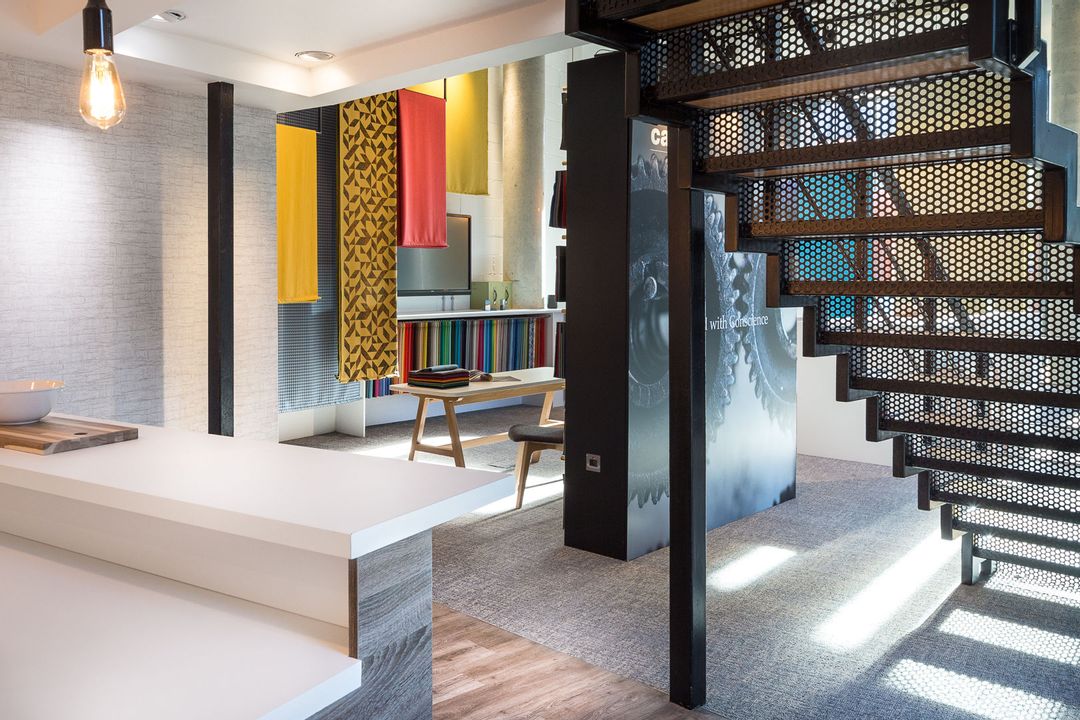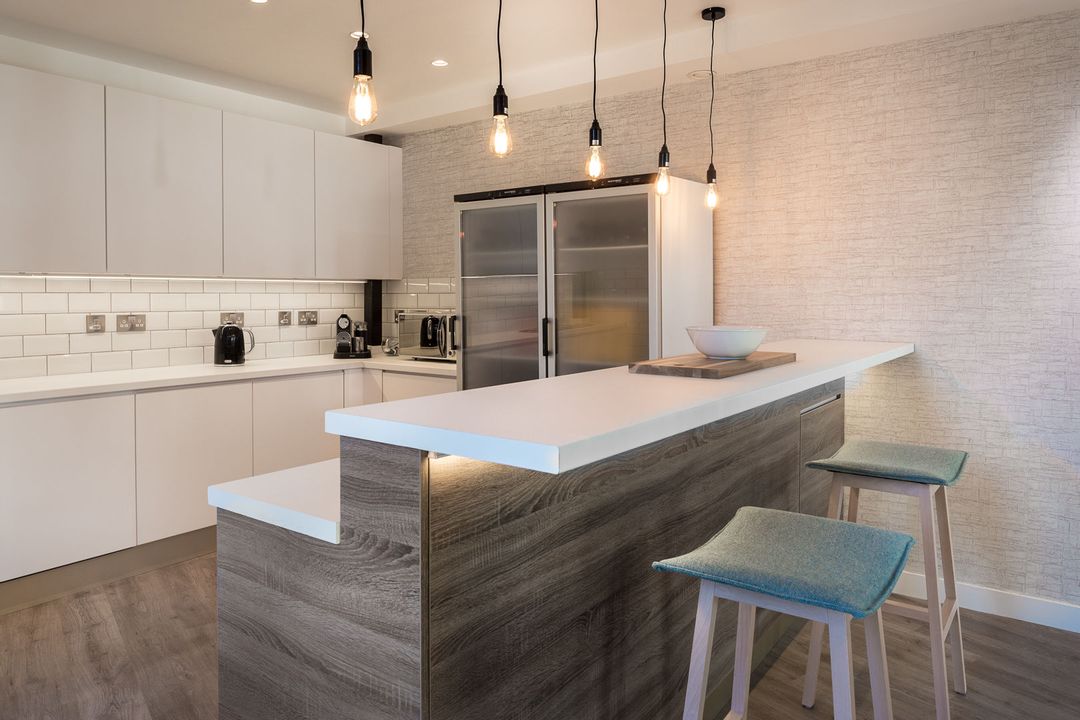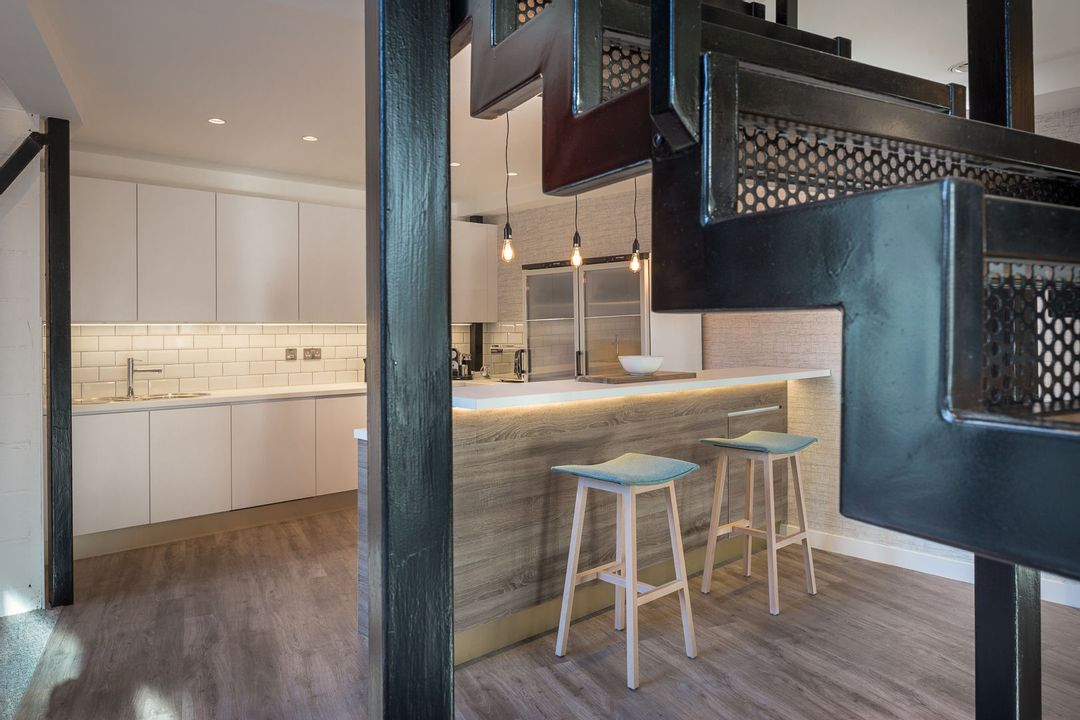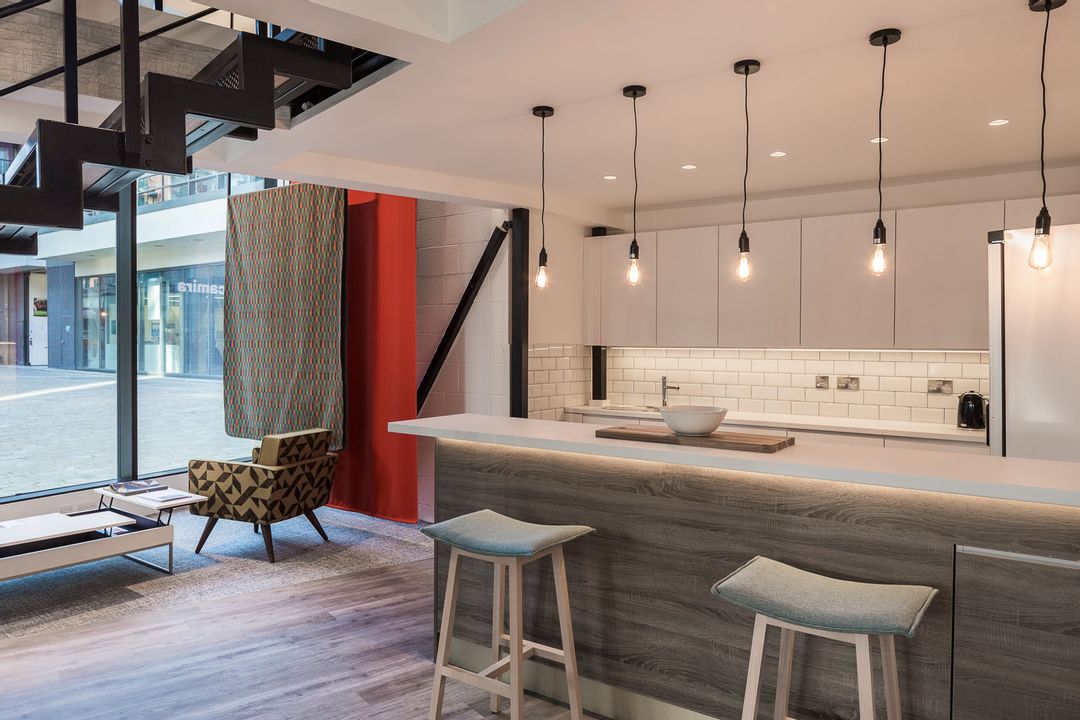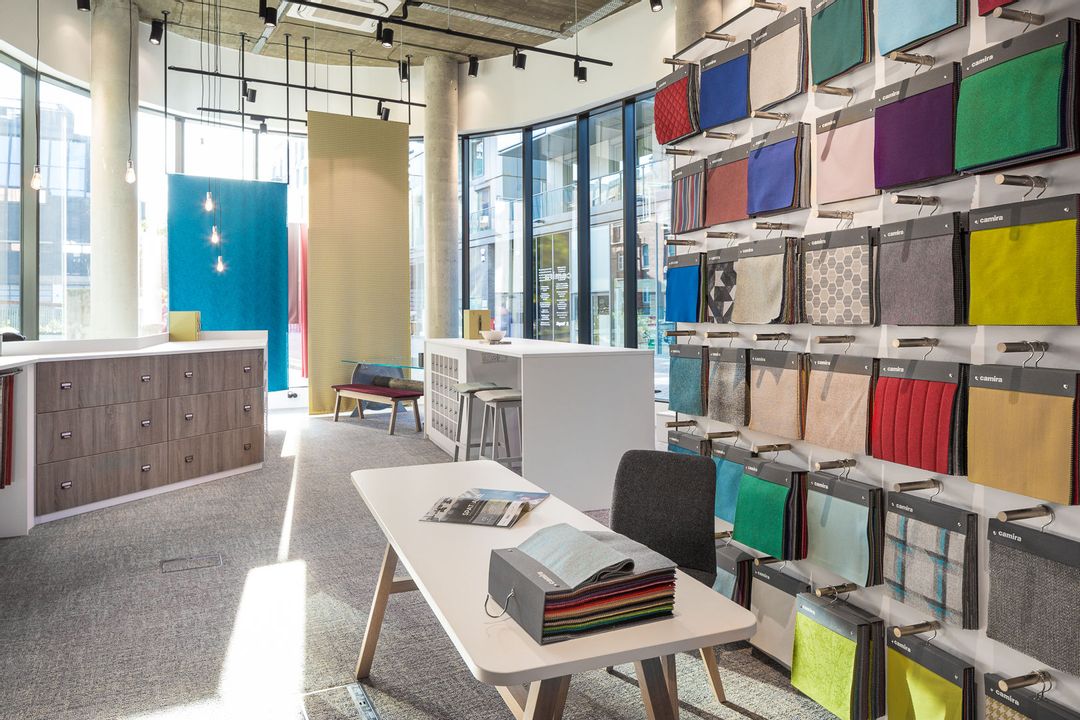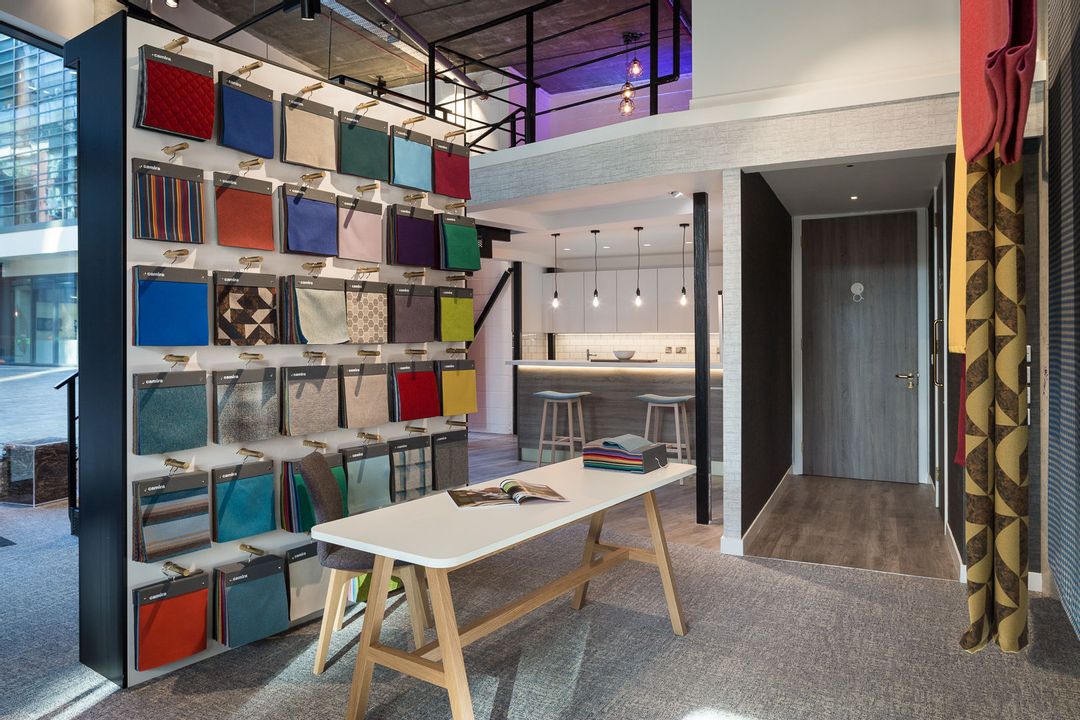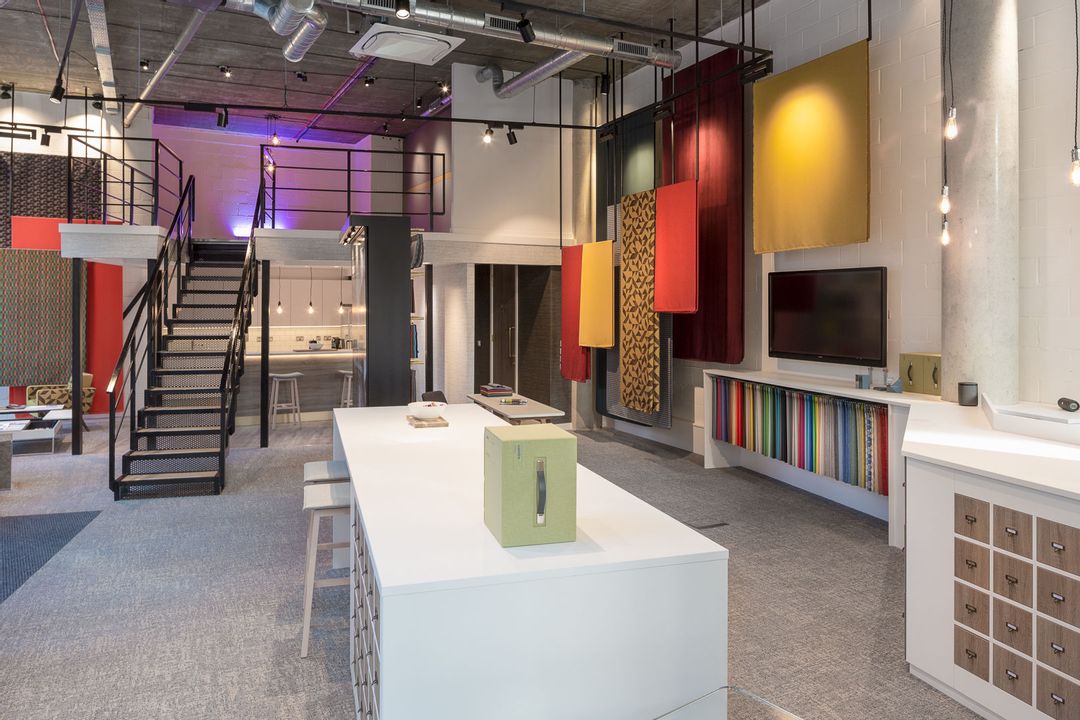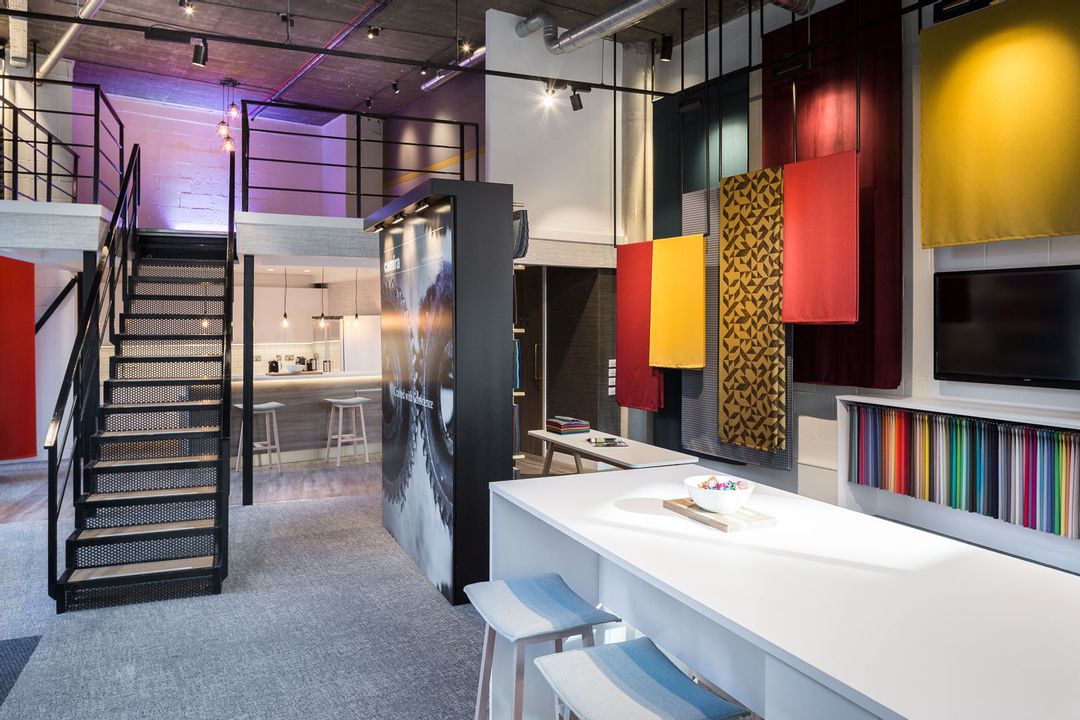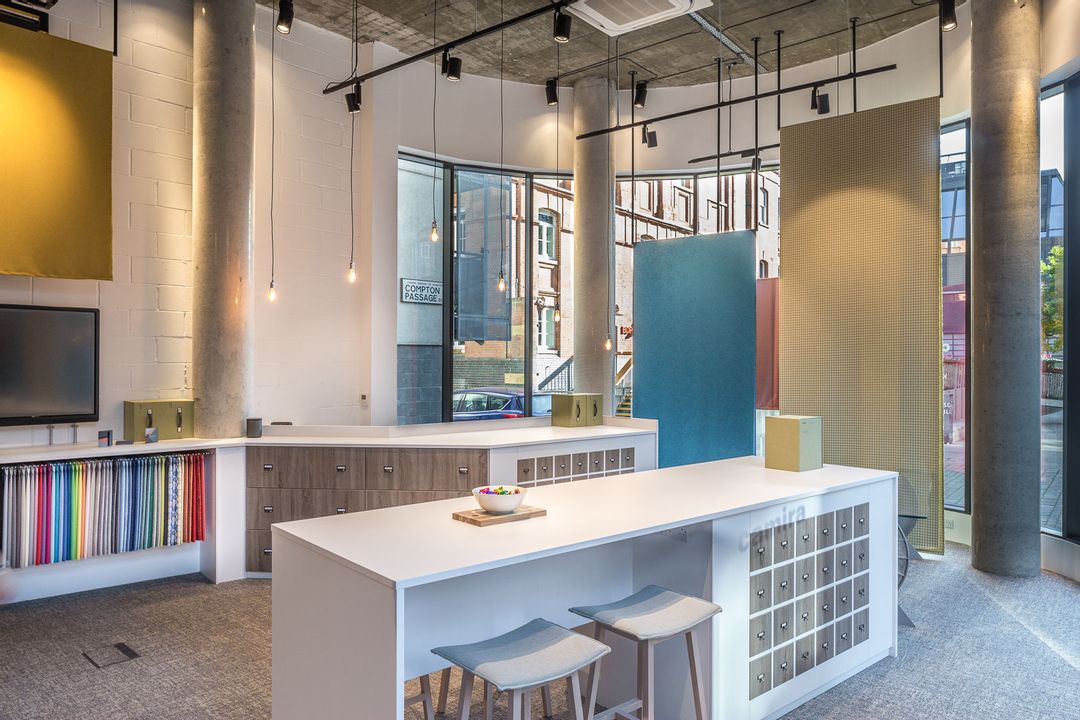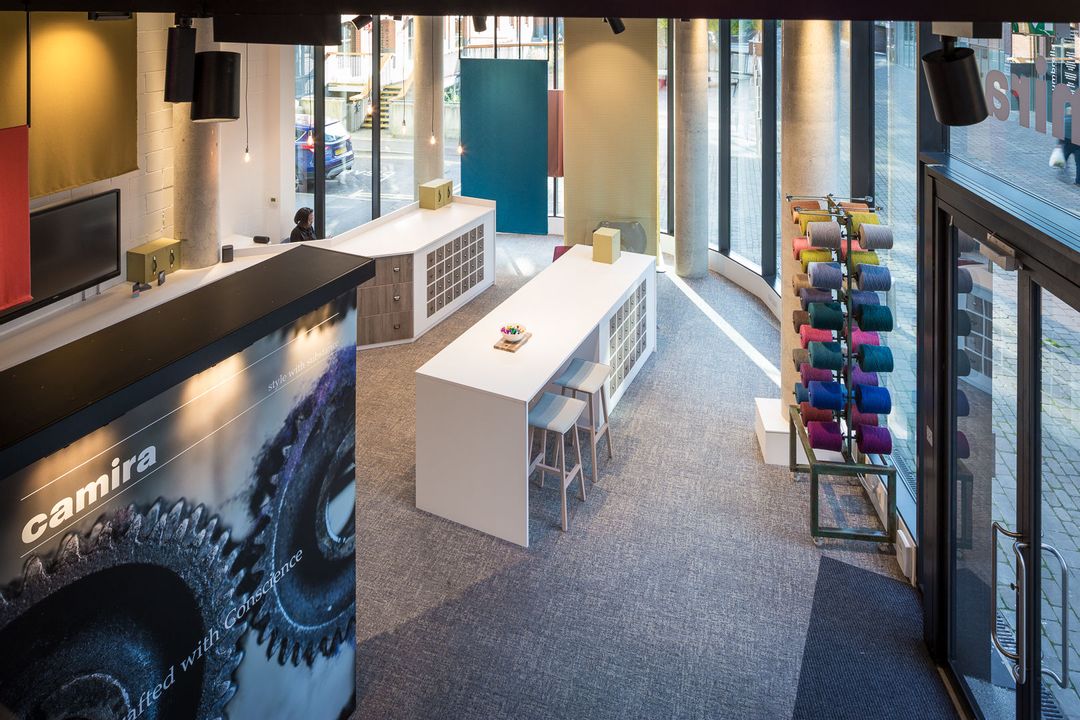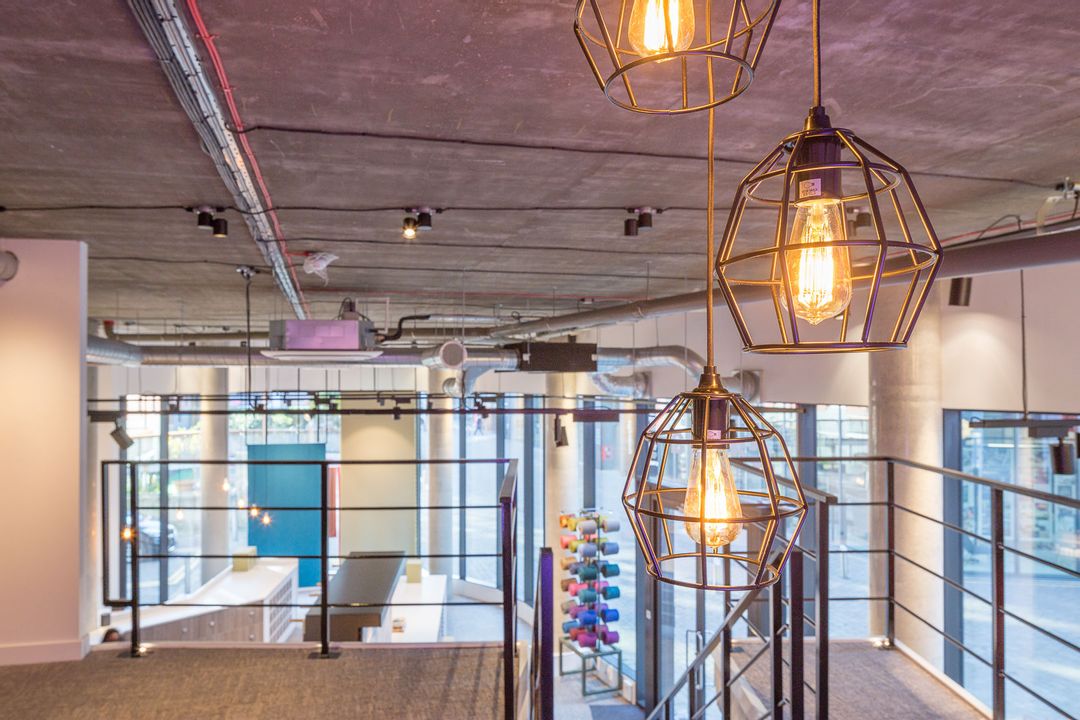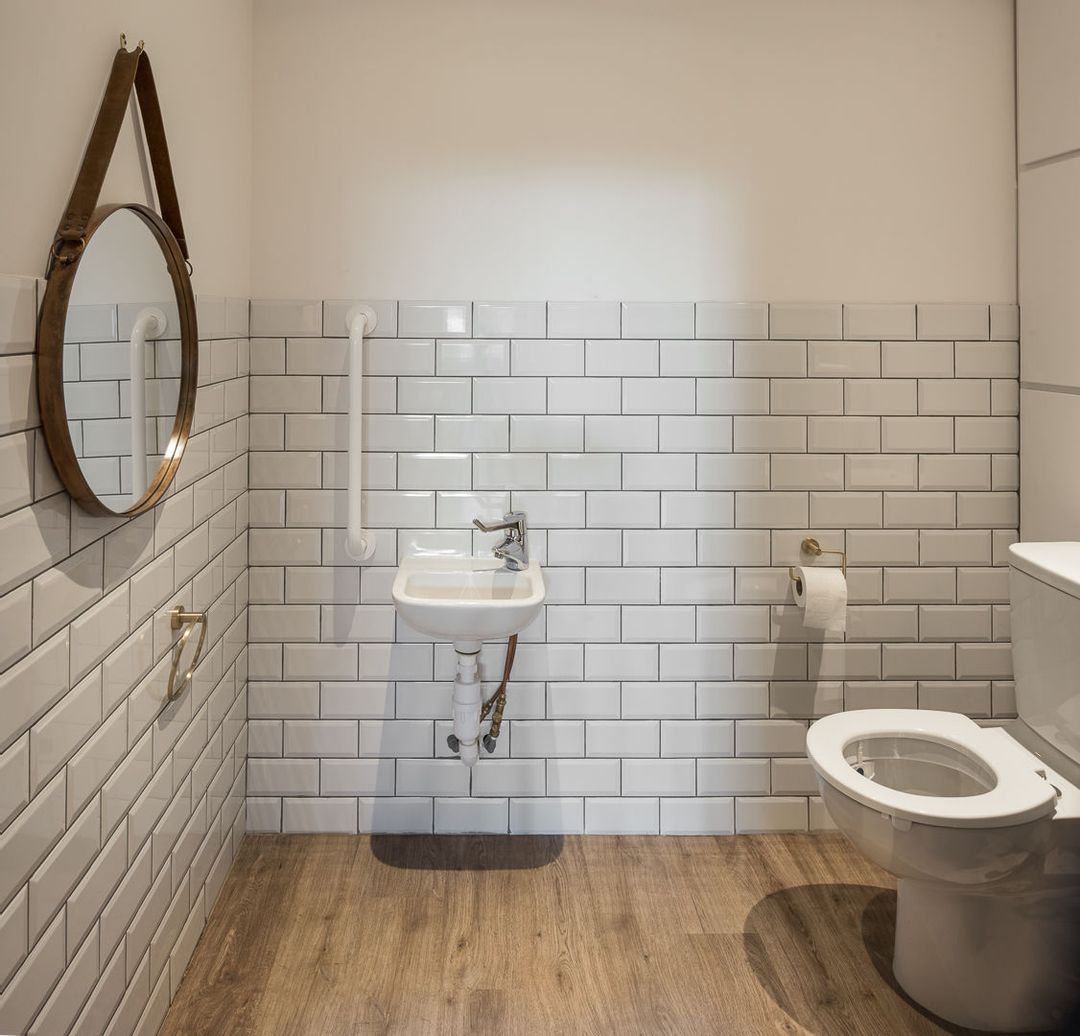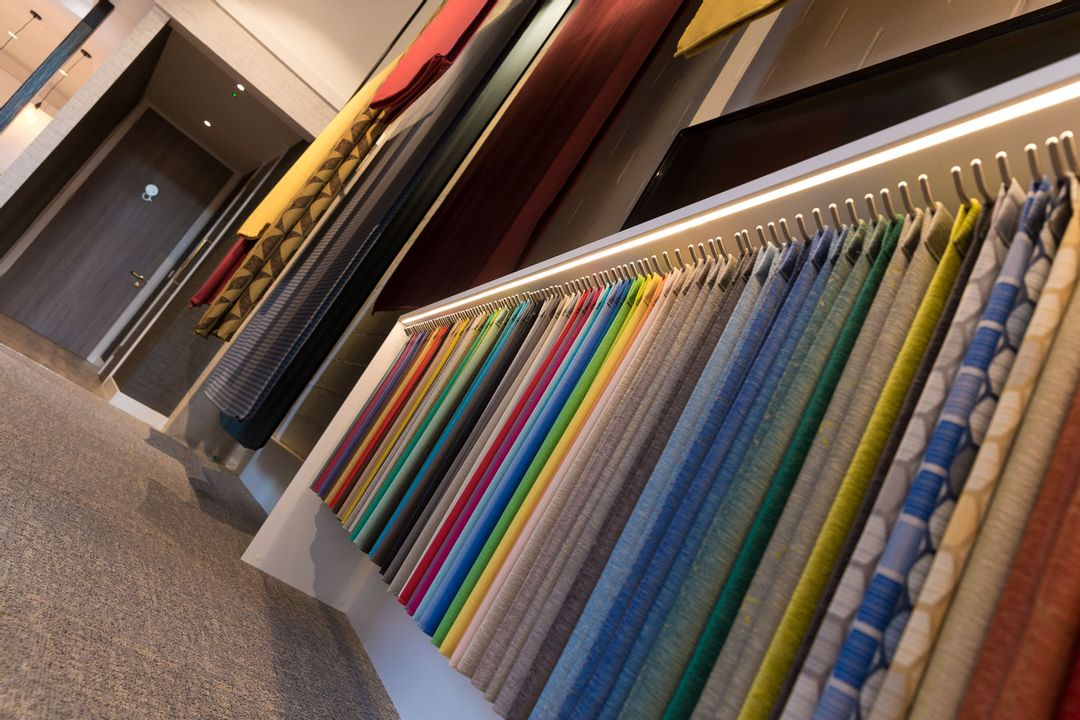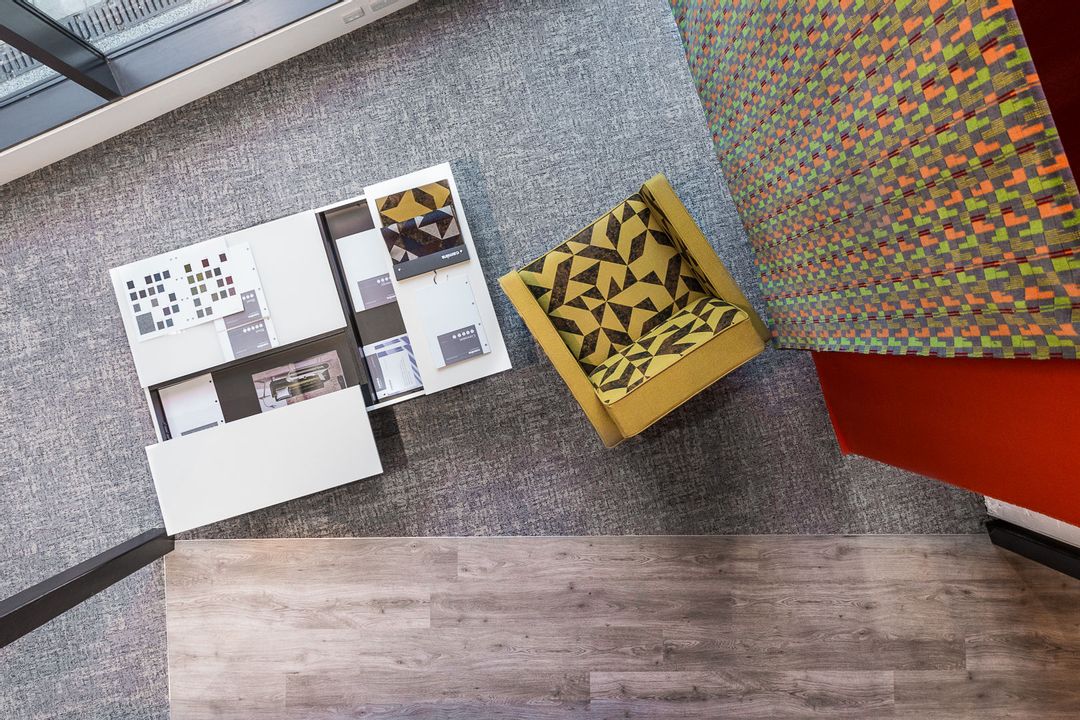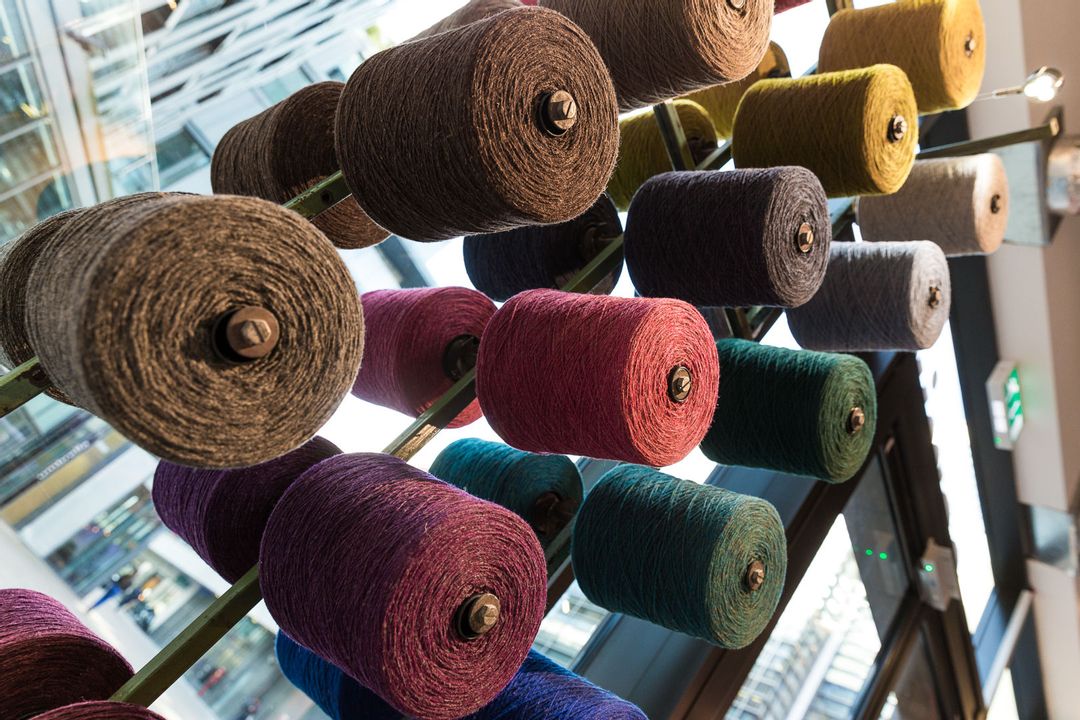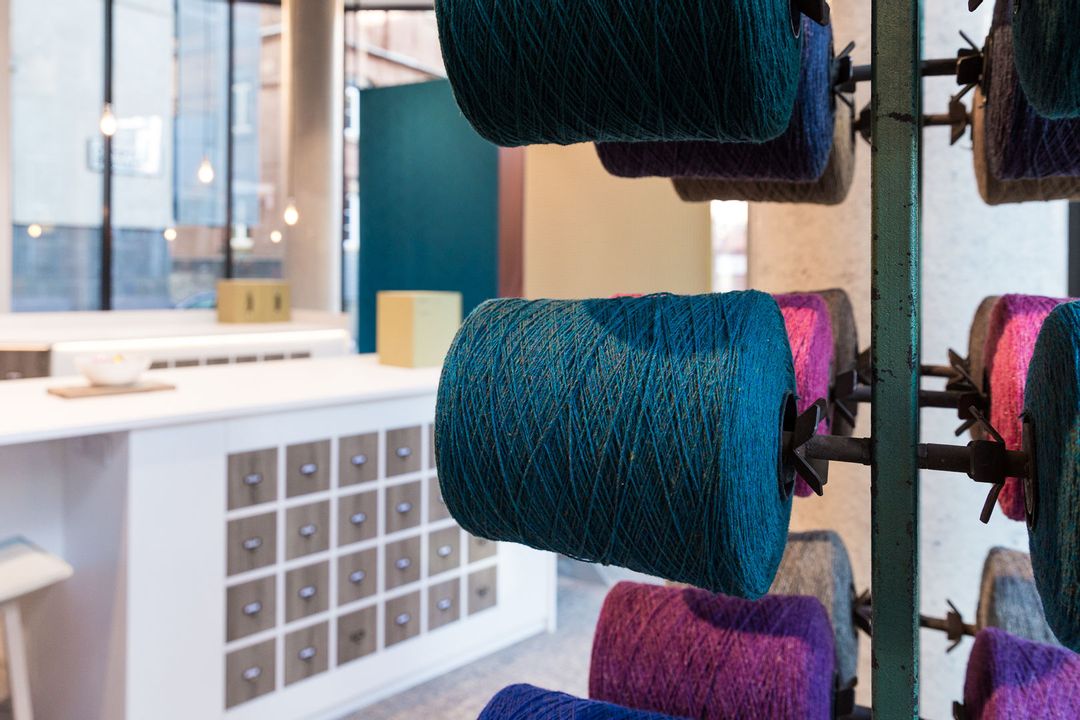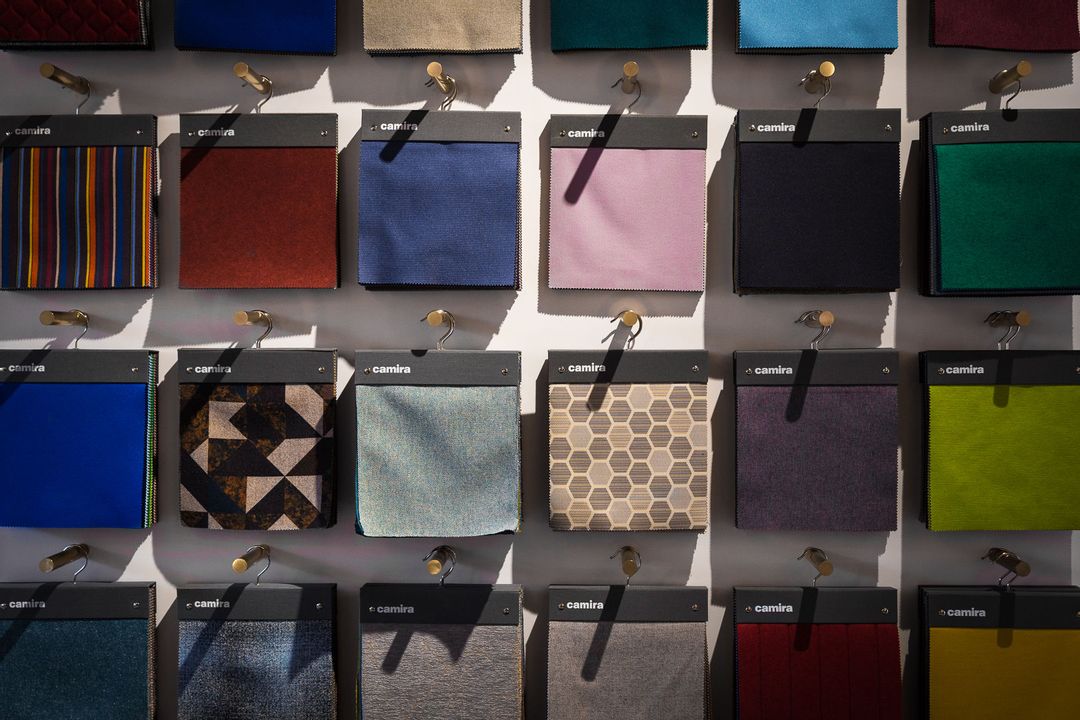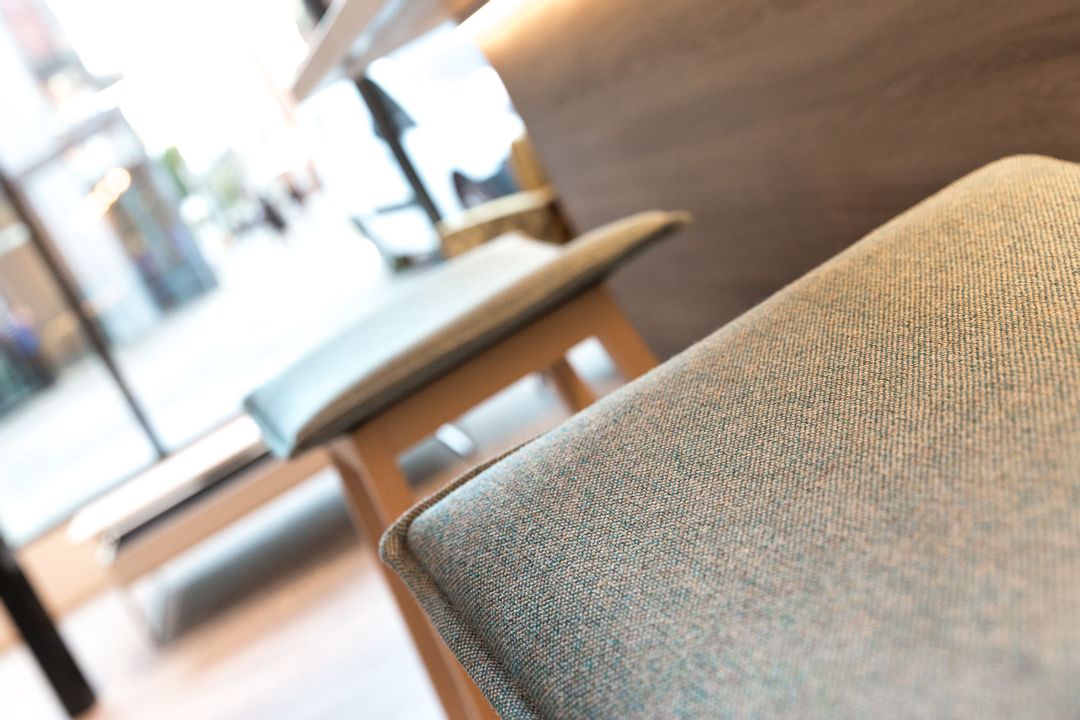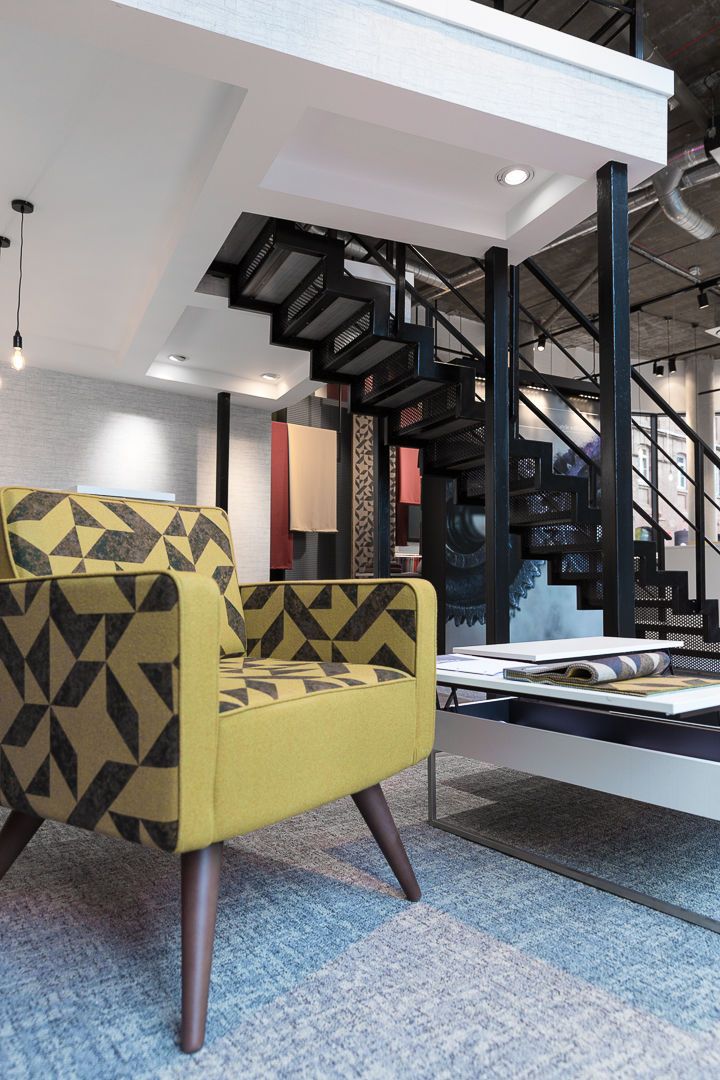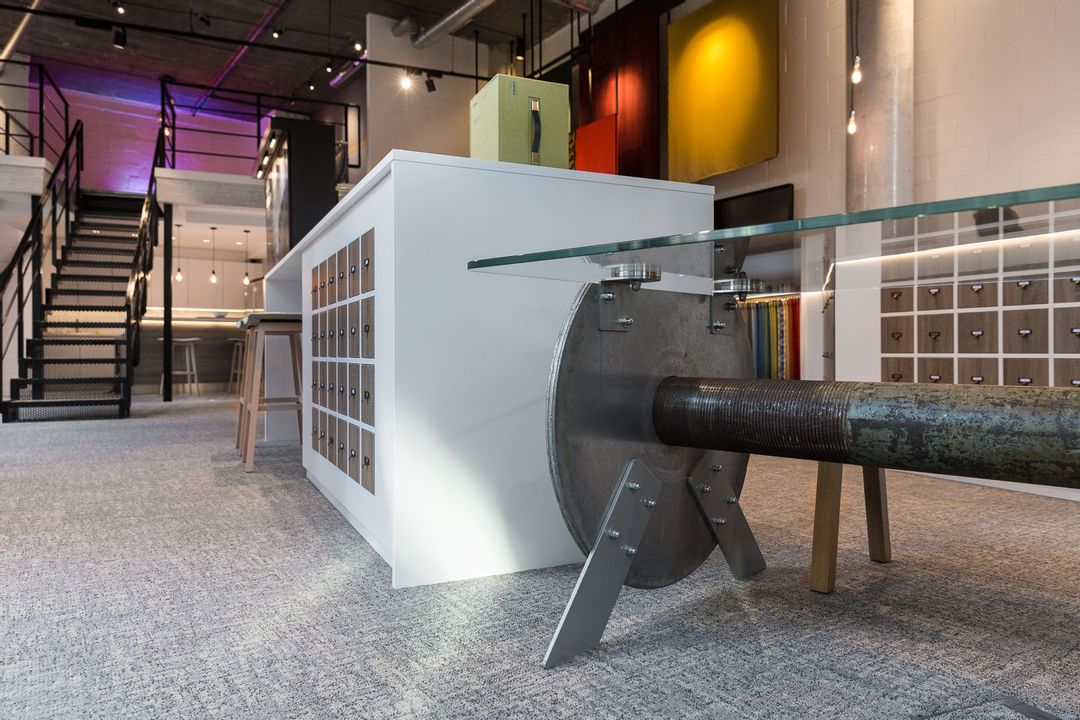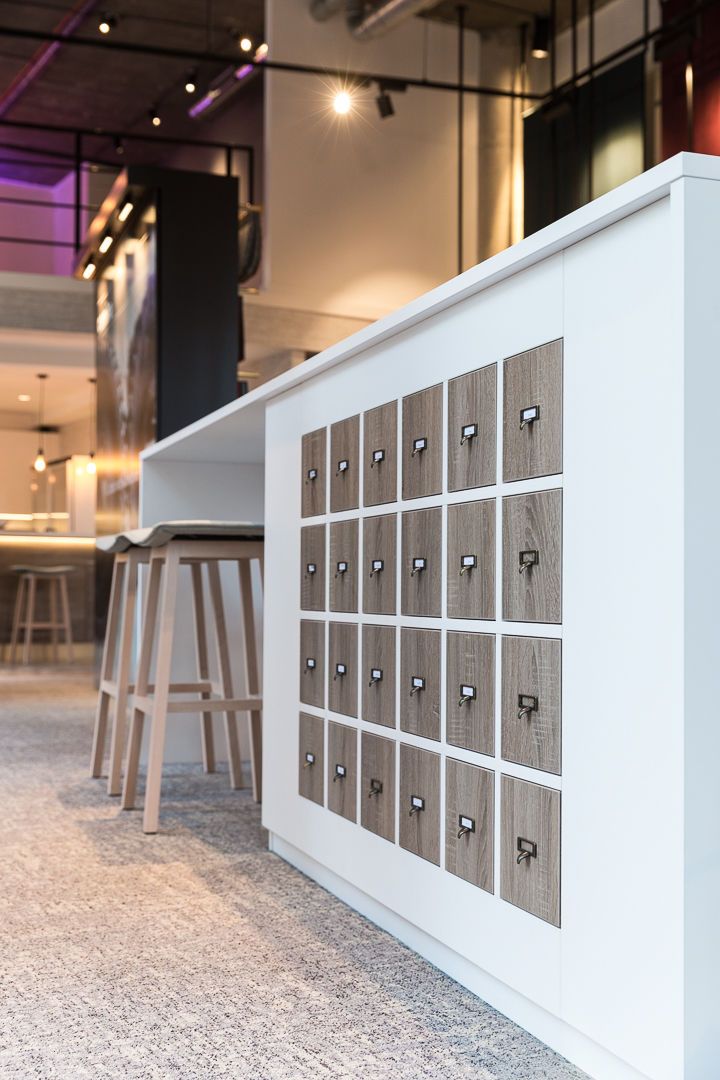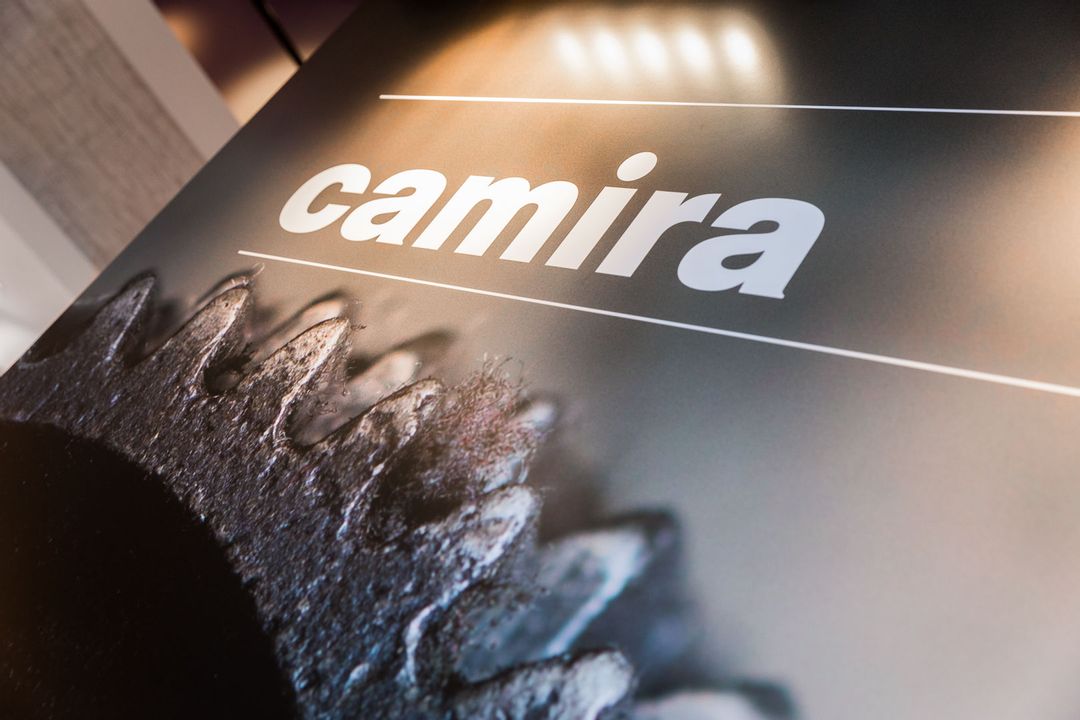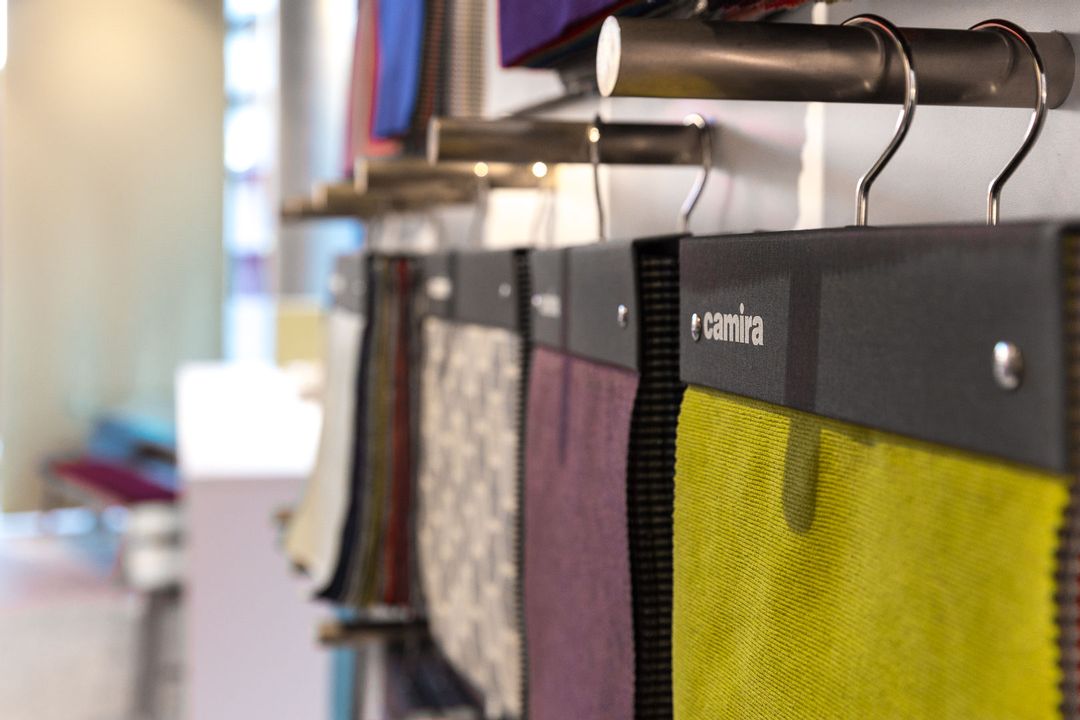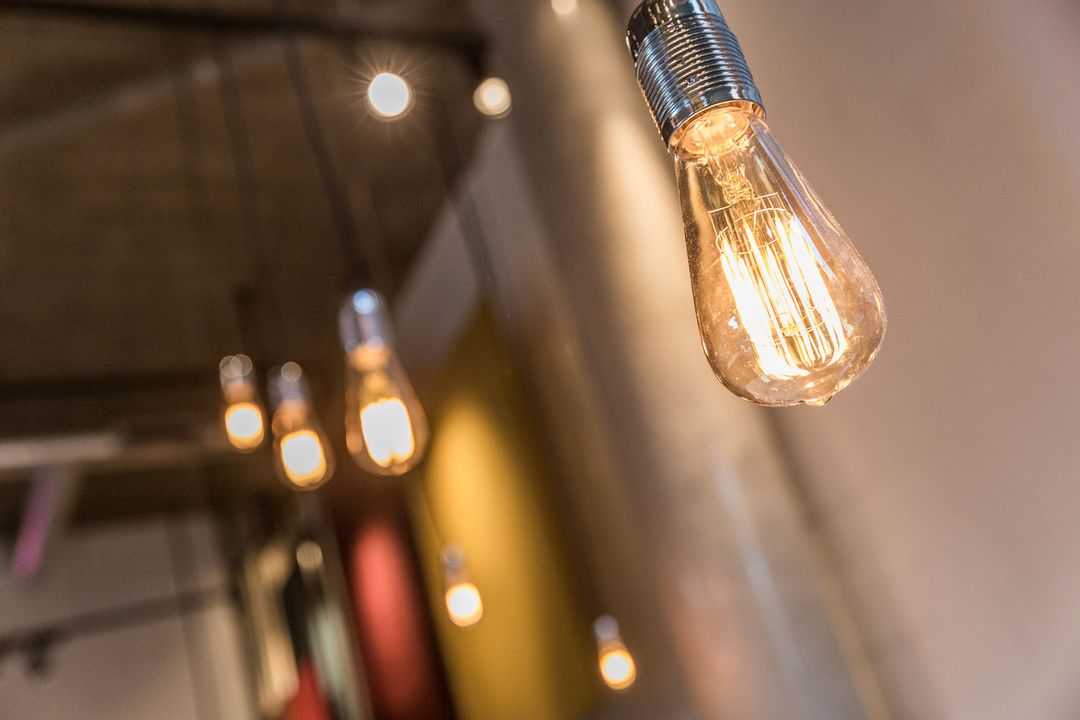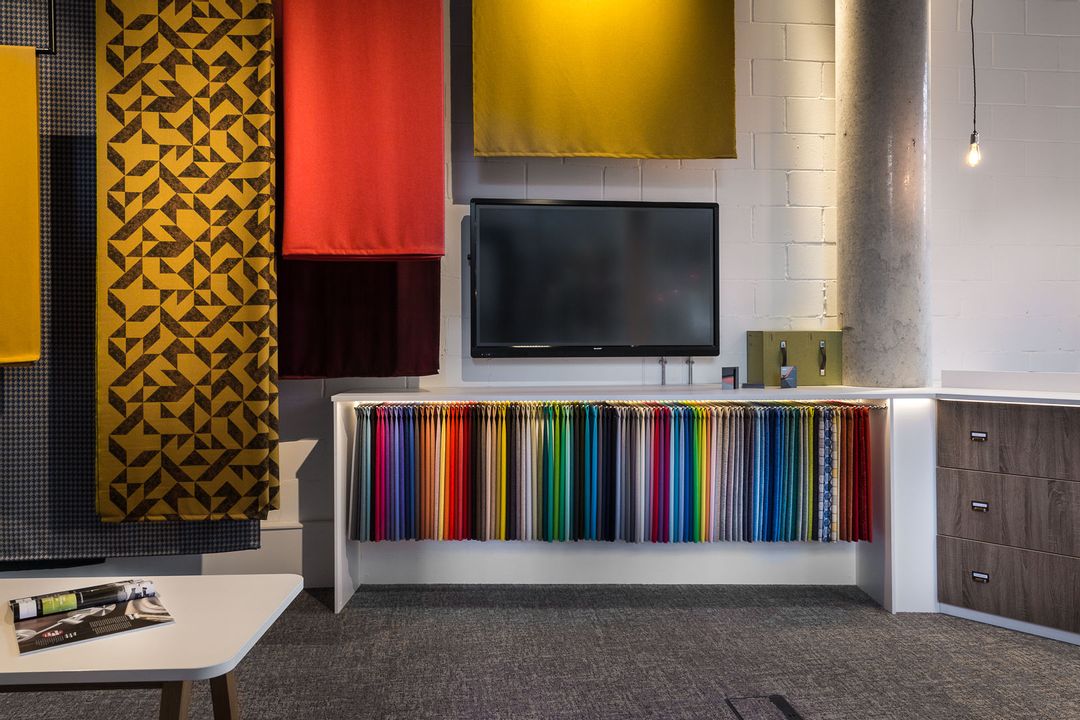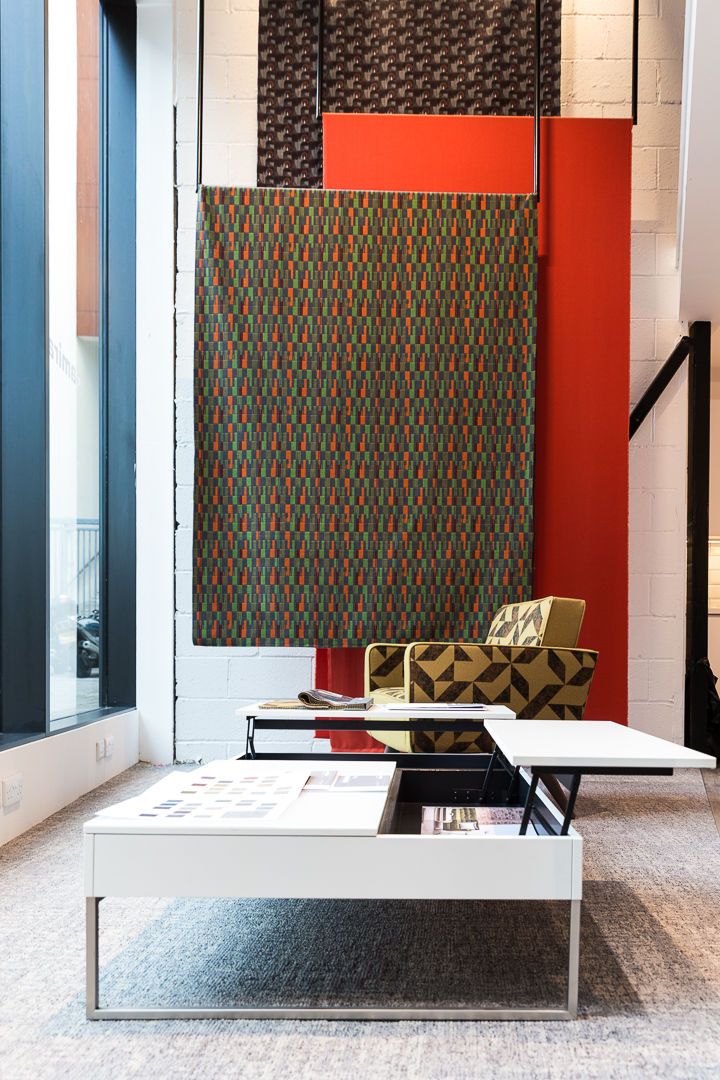 ---
Camira Fabrics are a huge name in the office interiors market. They are a multi-award winning global brand and the quintessential supplier of fabrics to the commercial interiors and passenger transport industries. In their own words, they have been "weaving the fabric of the world for decades".
From the office furniture perspective, for Spatial, they are the first port of call when specifying furniture finishes. Their superb fabrics are easily accessible and can been seen adorning the products of almost every major manufacturer worldwide; from Vitra, Boss Design and Orange Box, to Nomique, Connection Seating and beyond.
Chances are, you are sat on a seat sporting one of their fabrics right now.
In early 2016, Camira started the process of finding new premises in and around Clerkenwell, London. A gap in their lease on the existing showroom was due and when an opportunity to take up a residence in Brewhouse Yard, an area right in the heart Clerkenwell, presented itself, Camira whole heartedly took it with both hands and started the process of getting their new space designed and built.
Clerkenwell is considered by many as the global home of the A&D community and a mecca for specifiers who will ultimately put Camira's fabrics forward for their schemes. It was imperative that the new showroom hit the sweet spot in terms of design, ease of use and accessibility. A showroom that was capable of effectively displaying Camira's fabrics in all their splendour.
Collaborating with an external design agency, Ingo Interiors, Spatial put forward a cleverly worked design for the stunning new showroom which maximised the potential for the relatively small and oddly shaped space Camira were to occupy.
Amazingly, Camira loved the design interpretation and visualisations and Spatial were duly awarded the prestigious opportunity of providing them with their new showroom fit out.
Inheriting just a blank concrete slab on the ground floor of the building in Brewhouse Yard was the perfect canvas onto which something beautiful could be built.
Working with the building's irregular shape as a feature, Jenny, from Ingo, devised a design concept that melded form with function.
From the offset, it was evident that there wasn't enough floorspace to cater for everything Camira required. Luckily, the room height was ample and allowed for a mezzanine floor to be custom designed. Skilfully aligning the mezzanine and it's staircase with the orientation of the building, Jenny created a main focal point from which everything else could work around.
Working alongside Spatial's Design Director, Jenny and Spatial cleverly devised a way of integrating a kitchen and breakout area whilst subtly concealing the WC and storage cupboards yet maximising the areas to which Camira could freely display their fabrics for specifiers.
Taking the initial concept from Ingo, Spatial further developed and tweaked the design to make the concept work practically and to remain within budget.
All new power, HVAC and ICT infrastructure was provided – a lot of which had to be etched into the concrete foundations before any structural concrete screed could be applied.
One of the major challenges to the scheme was in getting vehicular access to the enclosed site. Being set back from the main roads in a residential and retail area of Clerkenwell was a logistical nightmare for getting any of the necessary trades on-site.
The biggest obstacle was perhaps in getting a large lorry access so that a 108mm structural screed could be applied. But this wasn't the only logistical problem that Spatial had to overcome.
Camira had an original custom made boardroom table built from one of their old factory fabric spindles. As part of the fit out project, this boardroom table had to be relocated from their old premises to the new showroom in Brew house yard.
Due to the size of the spindle and the logistics involved in relocating it, Spatial had to arrange for special glass fitters to break the original glass table top and fabricate a new, slightly smaller version. They then had to bond the new top onto the existing spindle framework on-site after the spindle had been relocated. It was more of a logistical problem, but it was an artefact that Camira, quite rightly, insisted upon keeping in the office and the design had to accommodate this.
As Camira supply the fabric to the entire office furniture industry, designing the flagship showroom was a delicate process. The design had to be respectful of all the manufacturers linked to Camira. As a consequence, the vast majority of FF&E furnishings had to be bespoke made so as to remove any element of perceived favouritism.
A large, bespoke reception counter was designed and fabricated to follow the flow of the building and sweep out from the back wall. The counter seamlessly emerging from the fabric storage section where a large "Big Pad" interactive display from Sharp was added as part of the audio visual solution to provide suitable facilities for advertising, showcasing or presentations.
A bespoke island storage unit and bench was also designed and fabricated to match the reception counter, complete with custom sized storage drawers designed to fit Camira's unique swatch sizes.
Throughout the space, custom made, large, 'C' shaped frames were built and suspended from the ceiling as a place Camira could hang large selections of their fabrics. These where to be a main feature of the office space.
A bespoke, full height wall was created that greeted visitors with a branded message as they walk in through the front door. The back side of the wall was littered with hanging pegs all aligned with military precision as hooks for Camira to hang their custom sized fabric swatches upon. Venturing deeper into the office, visitors are met with a kaleidoscope of colour. The hanging fabric swatches on the wall and the flowing swathes of fabric draped from the ceilings awash the visitor with wonderful vibrant textures.
Always looking to add quality and style in all the right places, a brilliant remote controlled, motorised lighting rig was set up by Forma Lighting so that the large fabric walls could be illuminated and controlled at will. The beautiful, high quality vinyl's adorning the walls were provided by Muraspec and the high quality flooring was provided by Earthwerks and Camira's old showroom partner, Ege.
The fit out project consisted of numerous quirks which required a lot of concentration, attention to detail and meticulous planning in order to fulfil.
It was primarily a logistical nightmare, compounded by the urgency of the project, the time scales involved and by certain aspects of the design being changed mid project.
Despite these minor drawbacks, access to the building on Brewhouse yard was perhaps the biggest issue. Everything hinged on being able to get timely access. Getting larger items such as the bespoke mezzanine floor, the concrete screed truck and the logistics of moving Camira's existing boardroom table were incredibly difficult to get right. Making sure that all the domino's were in place for a seamless delivery wasn't easy, but, somehow, in the middle of a busy London district, Spatial managed to deliver the entire project within an incredibly short 5 weeks. Bringing it in on time and on budget.
One of Spatial's core strengths is their supply chain impartiality. Their ability to specify and select the best product for the client is evident in all their projects, and Camira was no exception.
The very successful delivery of the project showcases Spatial's unique ability to deliver tough, time sensitive fit out projects with a touch of class and delicacy.
The success of this fit out project was incredibly important for Camira. Their lifeblood is in effectively showcasing their fabrics to the A&D community and product specifiers. It's these specifiers that put Camira's fabrics forward to their clients as finishes to furniture supplied from various furniture manufacturer's products.
Remaining as a leader in fabrics for the commercial interiors sector hinges on Camira's ability to showcase their best fabrics in their best light, and this flagship showroom in the heart of the design community in London certainly delivers in abundance.
The end result is a stunning showroom design by Ingo Interiors and brought to life by Spatial.
A showroom which is wonderfully relaxed, tactile and colourful.
"We're really pleased with the finished product. It really has surpassed our expectations. It's a really exciting space to come and sit and work in and we hope our clients will enjoy it just as much as we do…"

"…We're really pleased that Spatial actually delivered the project on time and on budget."
---
To be associated with such a prominent company like Camira in such a prominent and influential area for the A&D community was a dream job. A prime opportunity to create a statement piece that showcases Spatial's ability and quality of work for years to come.