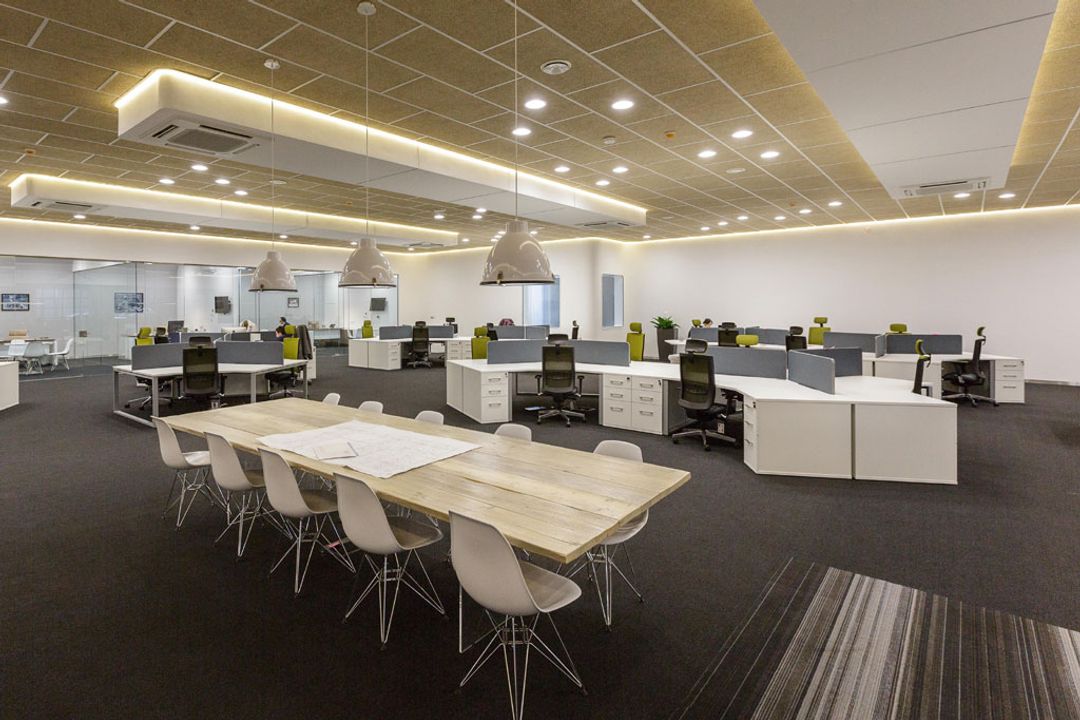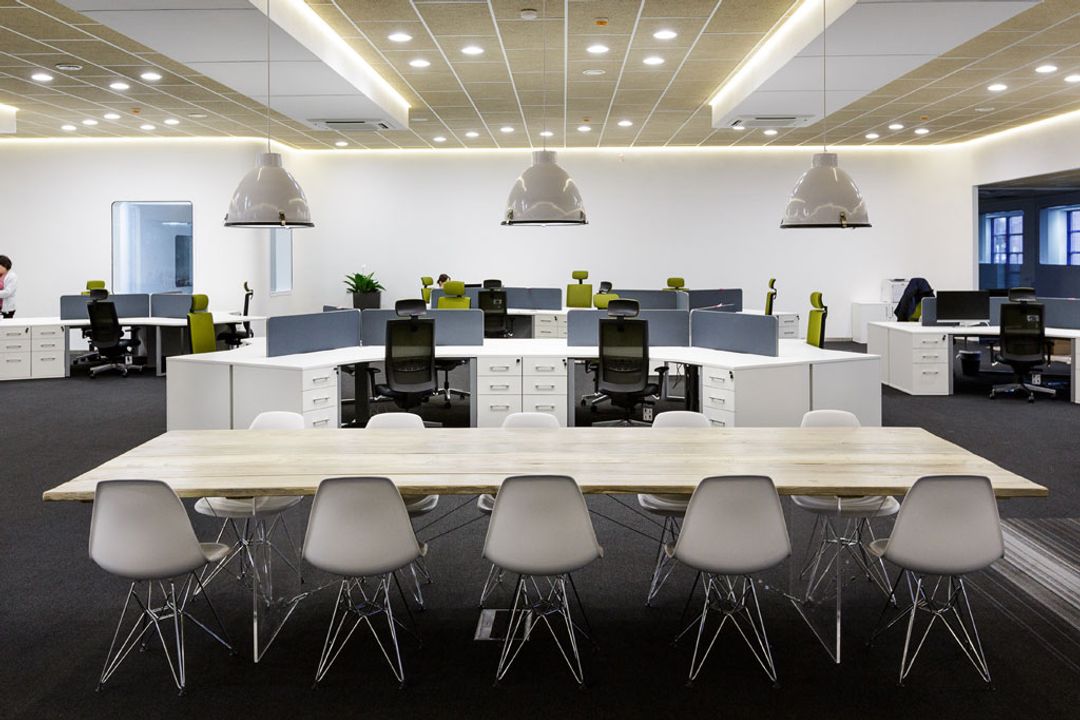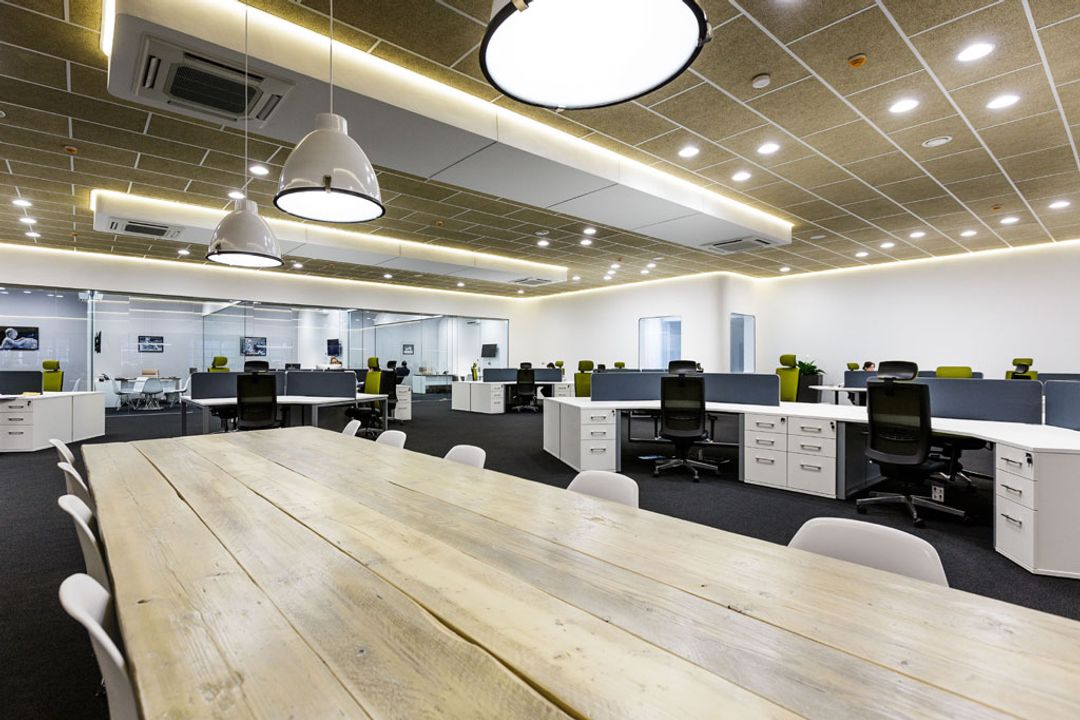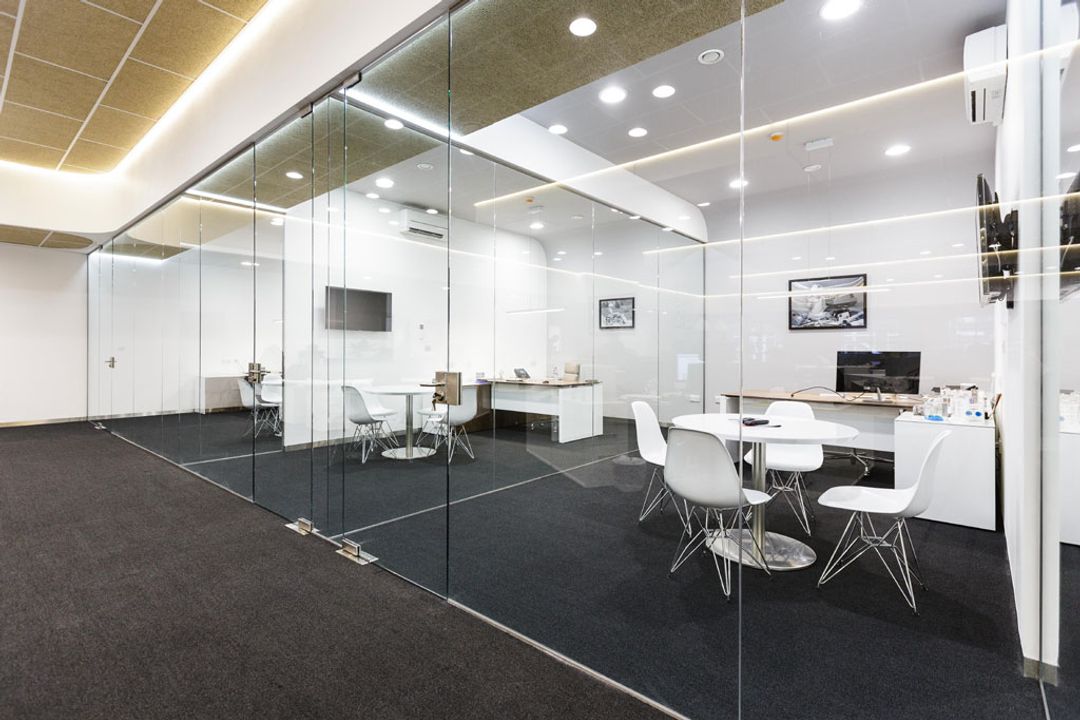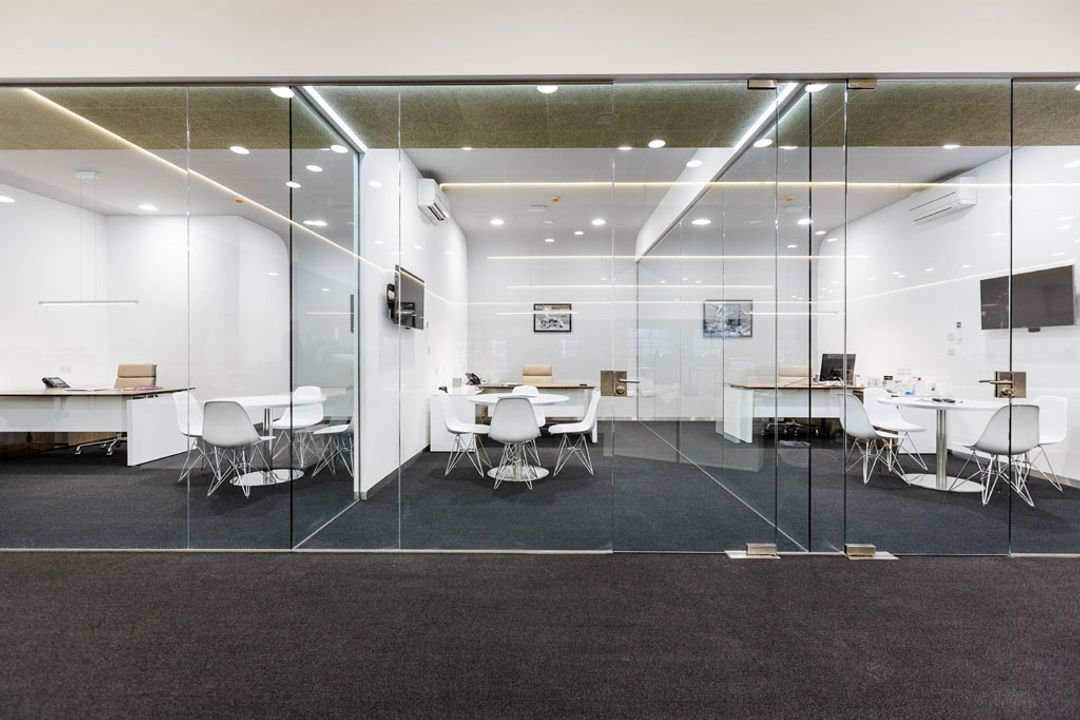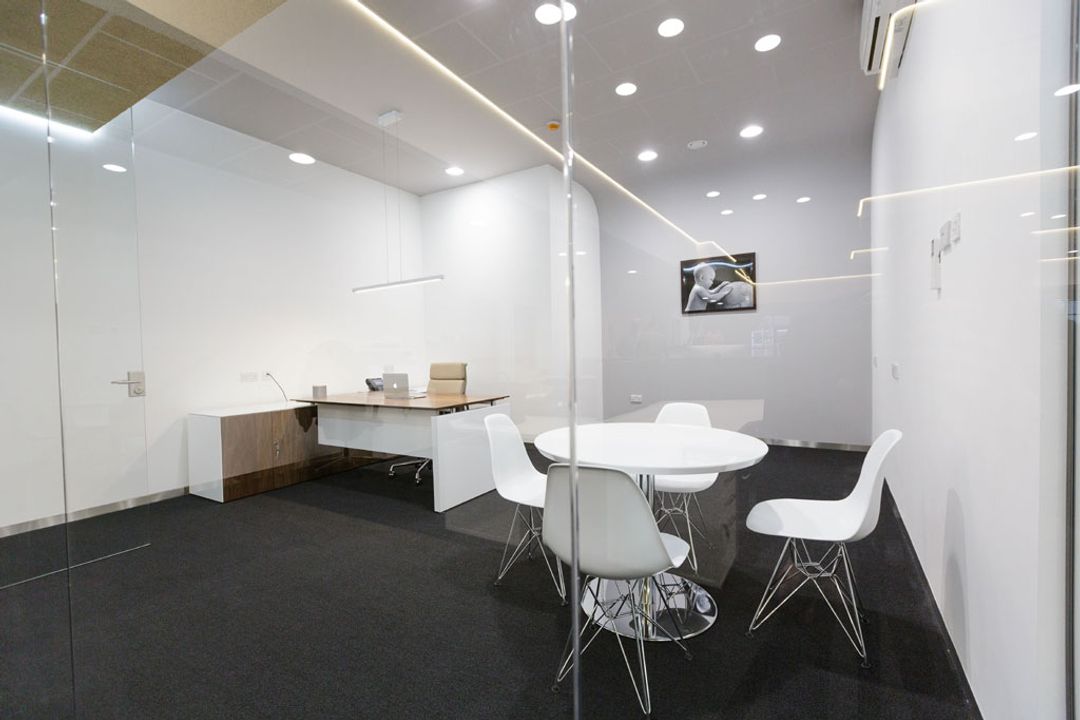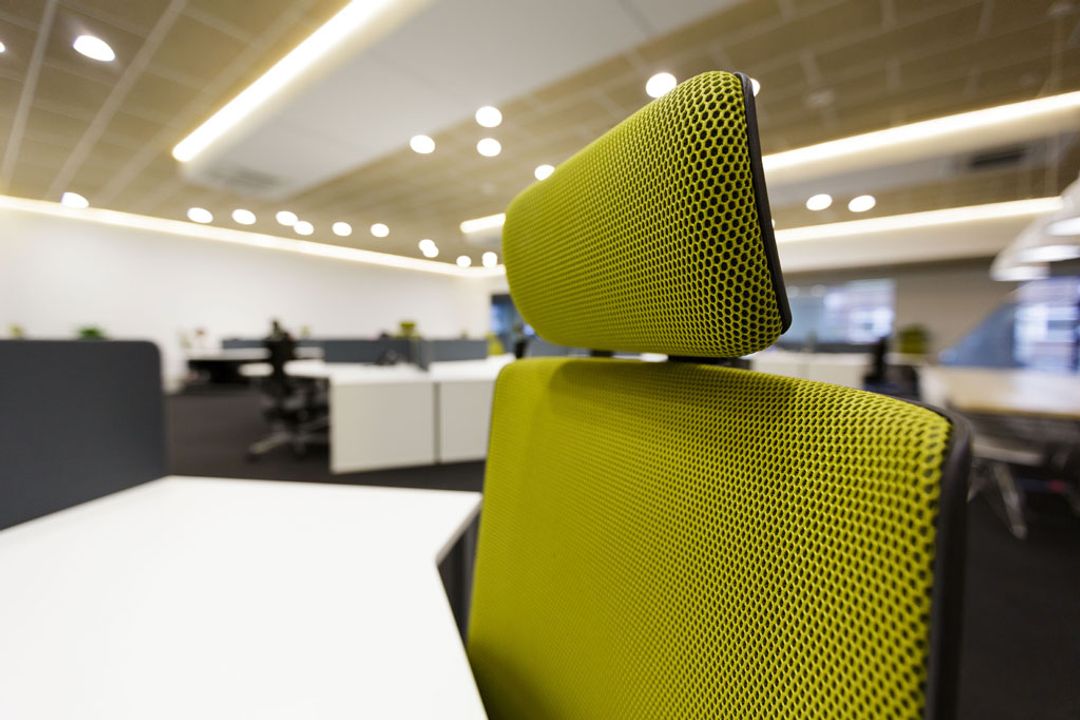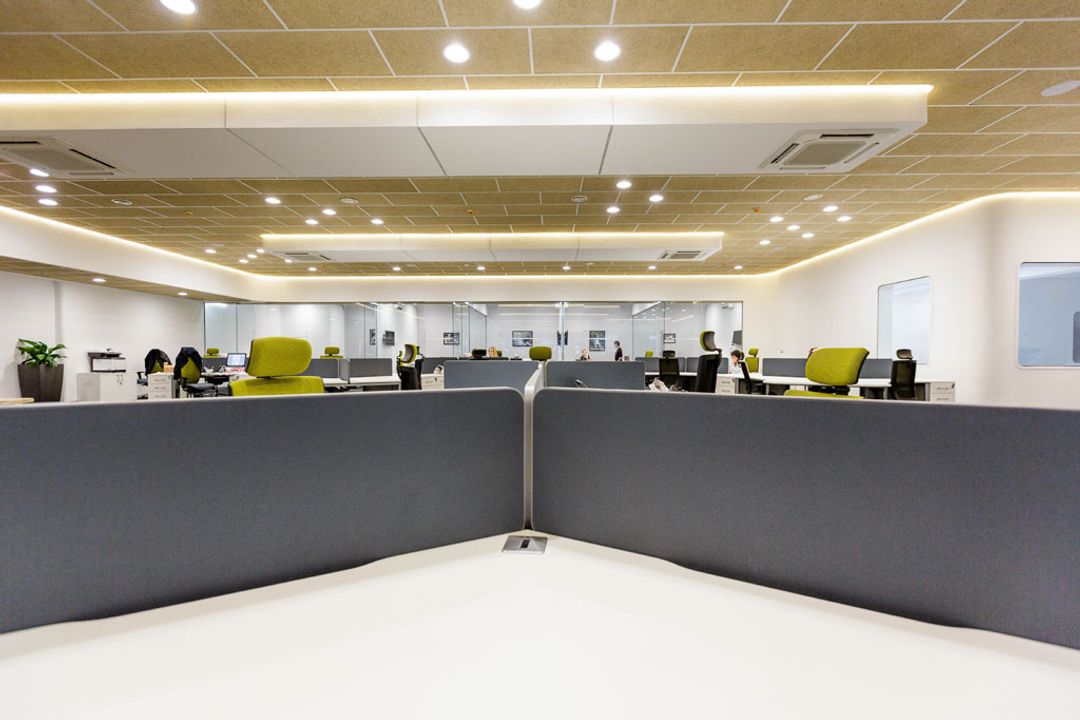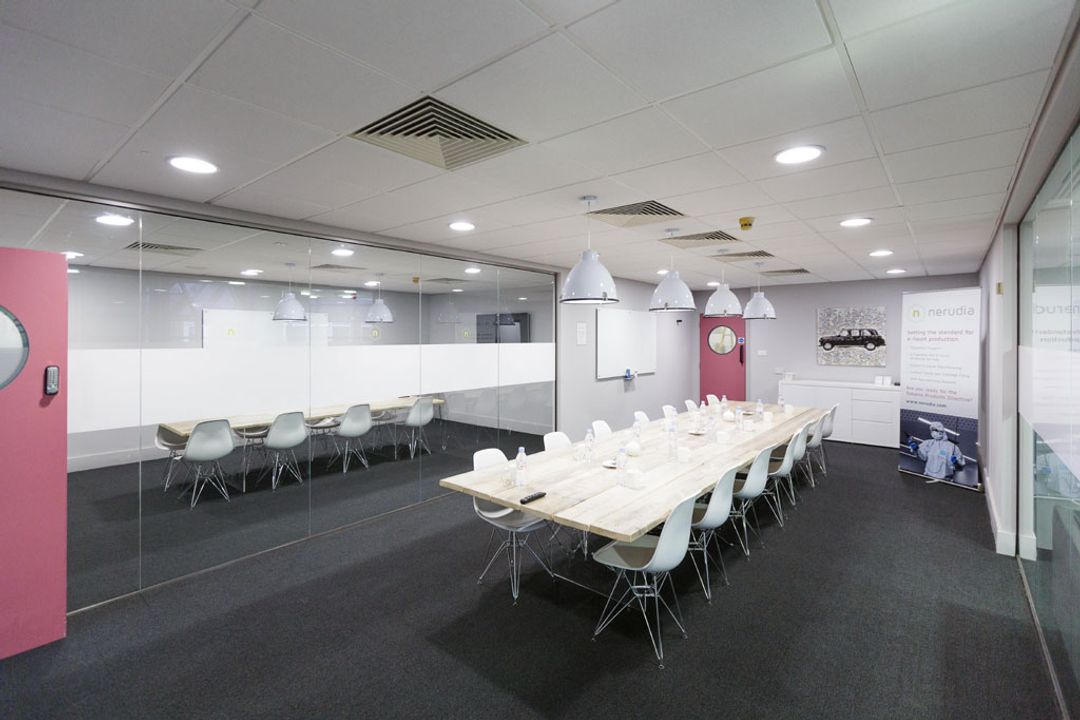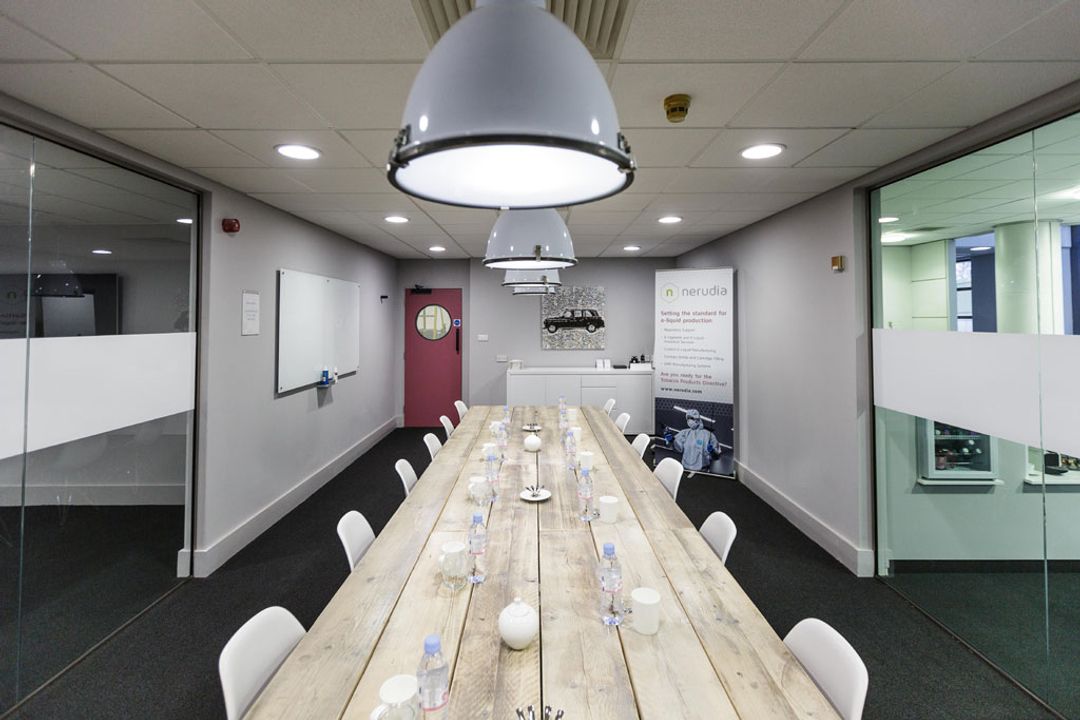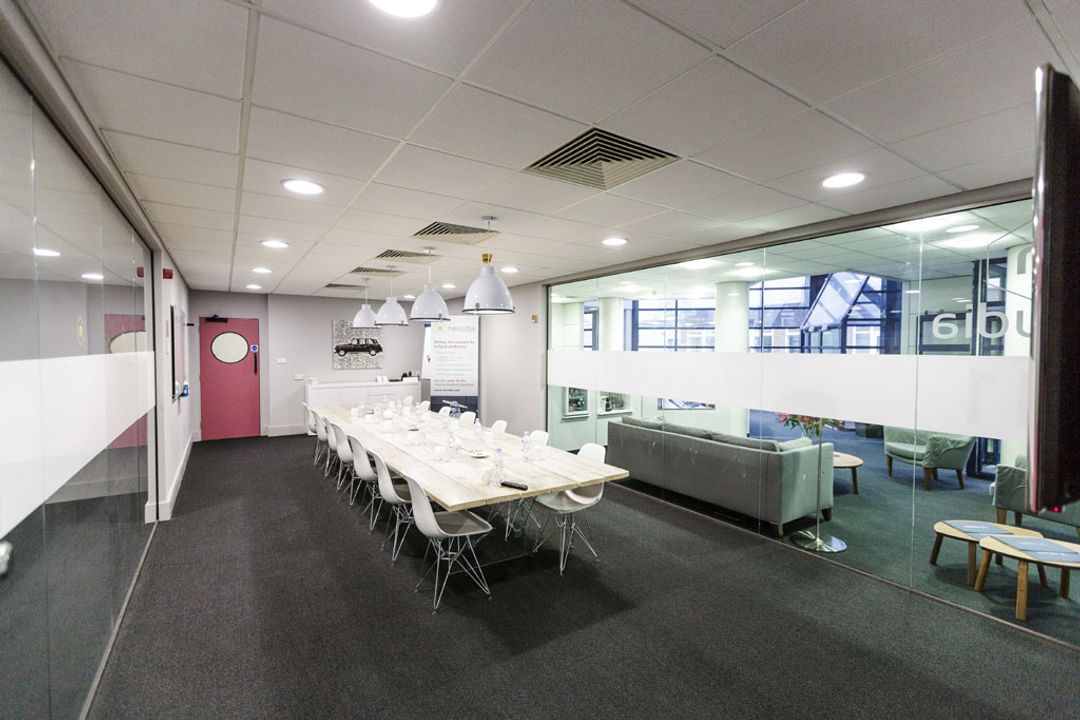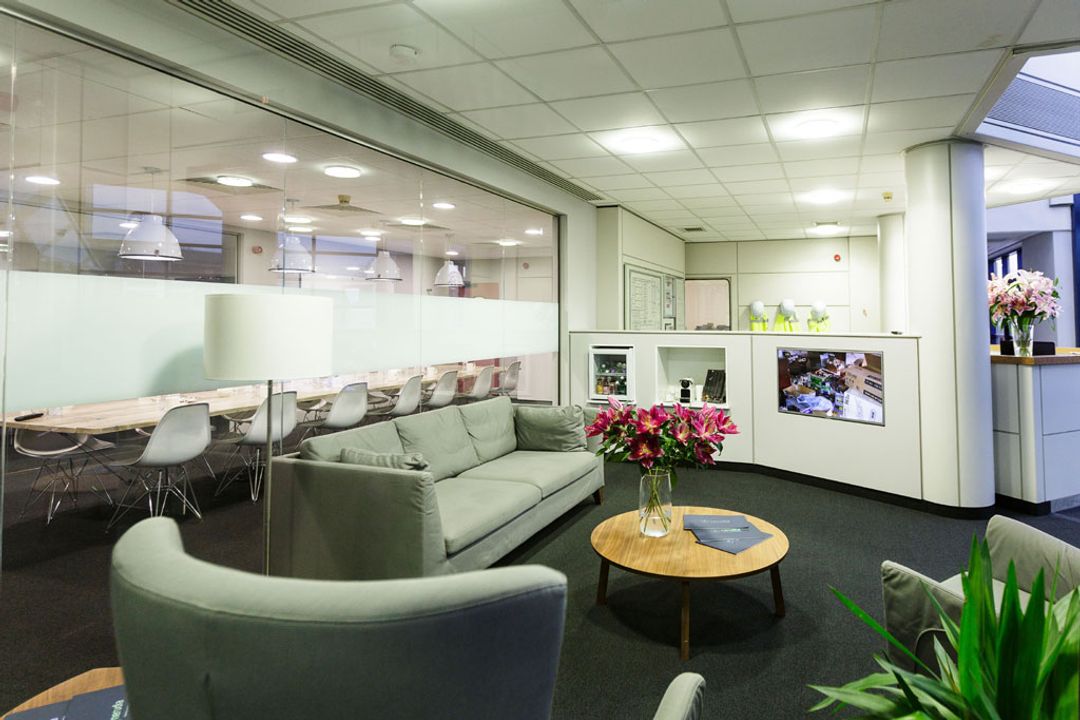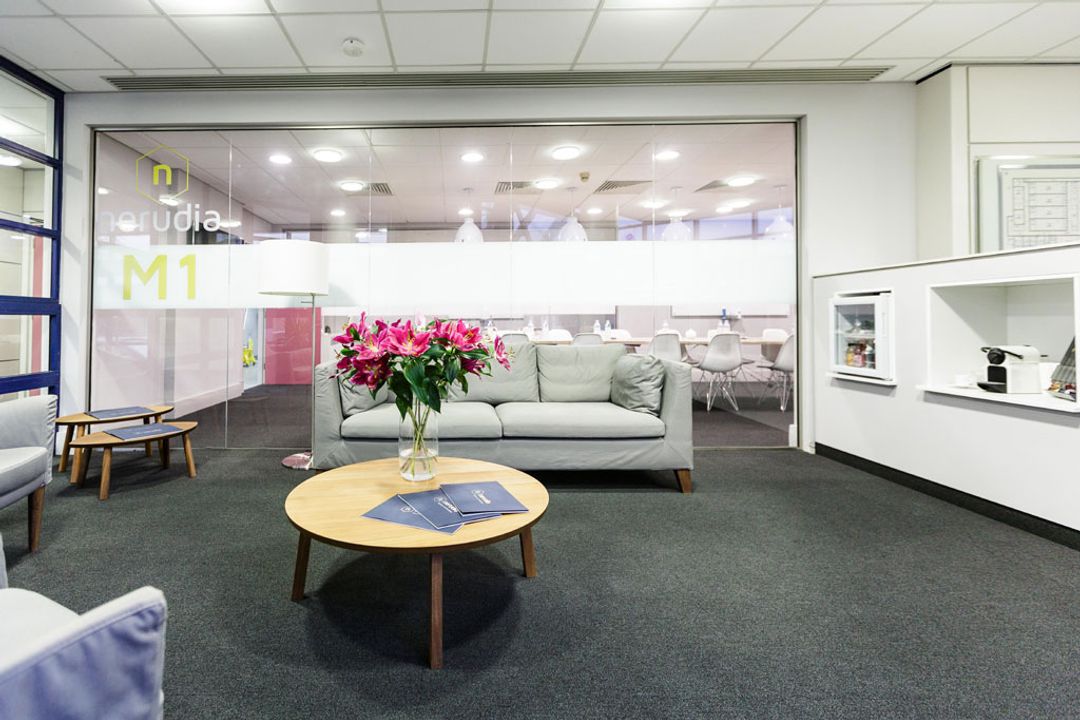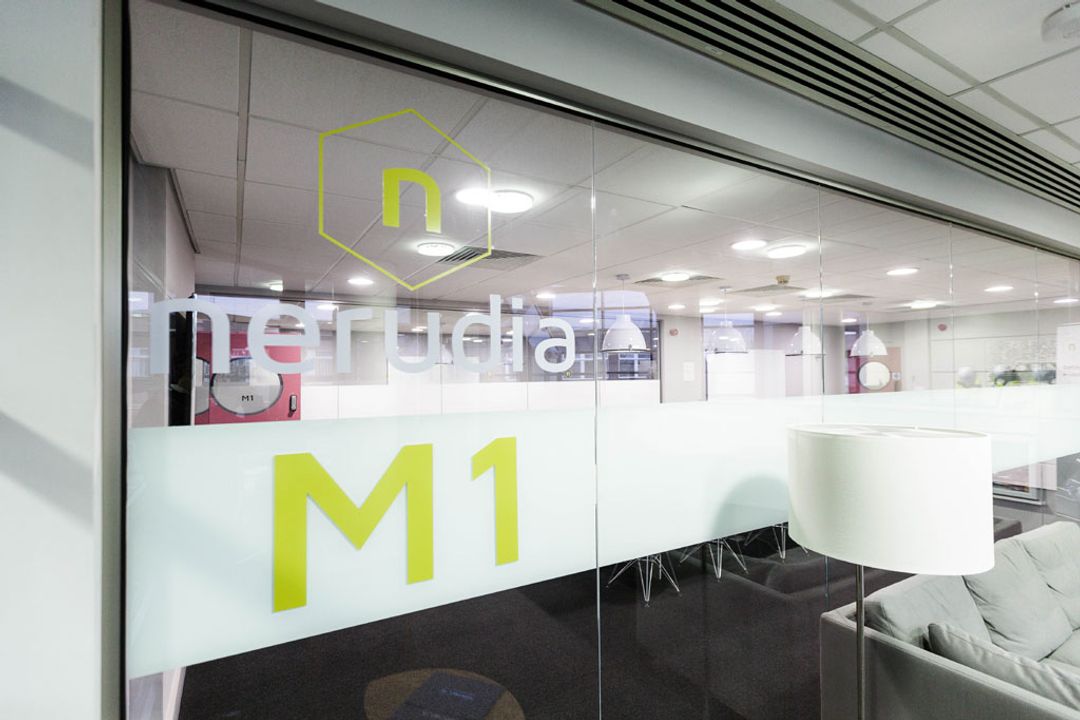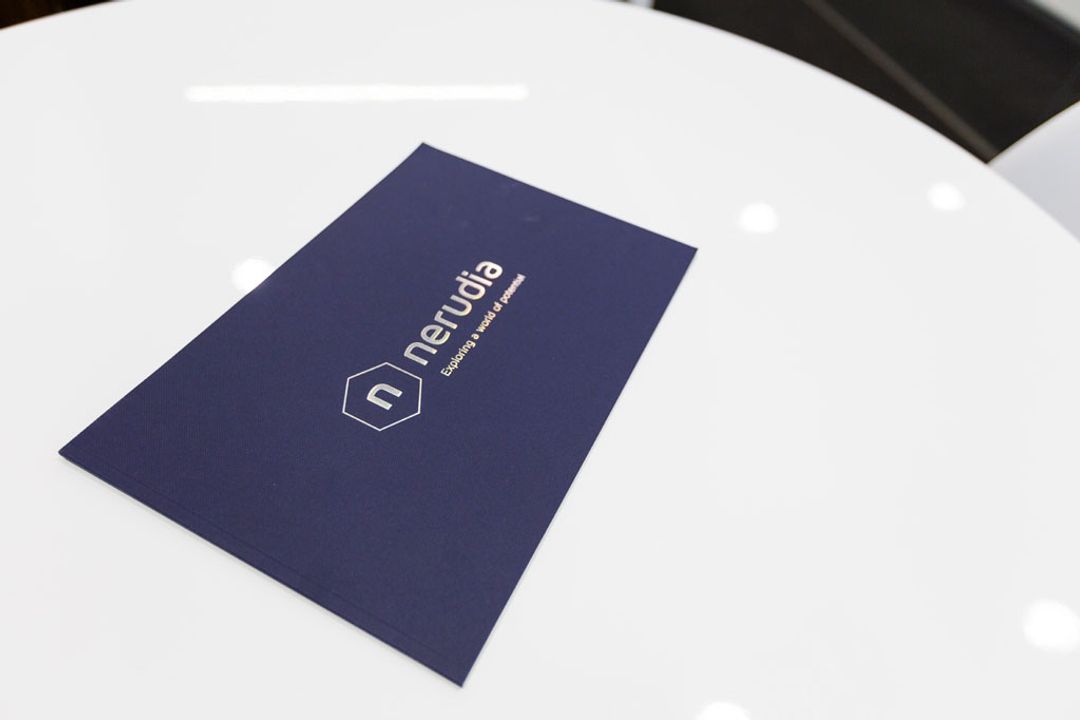 ---
Working alongside interior designer Ross Shenton, Nerudia, a leader in pharmaceutical research and development for the electronic cigarette market, enlisted the help of Spatial to bring Ross' ideas to life.
The main concept behind the brief was very much focused on providing an awe inspiring customer experience. Small, subtle touches like perimeter edge strip lights and a large spot lighting grid were used to accentuate the smooth contours of the vertical surfaces and to foster a sense of relaxed openness. The reception area was fitted out with soft, comfortable sofas and indoor planters were used to provide balance and colour. It was matched with a bespoke reception counter, complete with mini bar and embedded television to entertain any waiting guests. The warm, tactile feel of natural wood was used on the large meeting tables dotted throughout the office landscape, and the white office furniture, complimented with lime seating, helped amplify Nerudia's vibrant and friendly atmosphere.
To facilitate a heightened customer experience further, the directors' offices exhumed luxury. They were fitted out with individual climate controls and networked television sets; the executive furniture was finished in white gloss with natural walnut veneer contrasting tops and paired with elegant Vitra Soft Pad seating; the matching executive credenza units were fitted with a mini fridge addition; and the directors' small meeting tables were complimented with designer Vitra Eames side chairs.
Large glass wall partitions with branded murals were used to keep the entire office space light and airy yet provide multiple areas to work or have private meetings within. And finally, in order to maximise the main atrium type office space, clever design was used to enable Nerudia employees to work in clusters on banks of 120 degree work stations.
Even though the budget was strict and minimal, the overall aesthetic of the finished design was worth far more than the sum of its parts. With an abundance of light and suitable tactility of the surfaces, the end result has culminated in a wonderfully modern piece of office design. Nerudia employees now enjoy the benefits of an extremely well thought out office space which provides a superb environment to be working within.
---