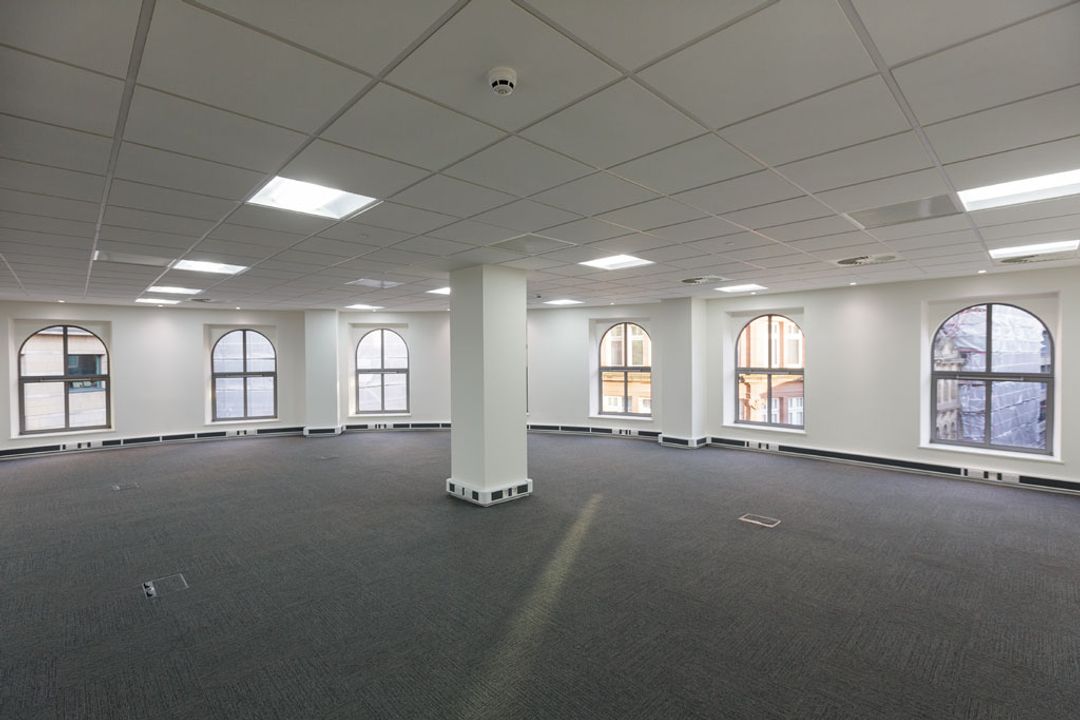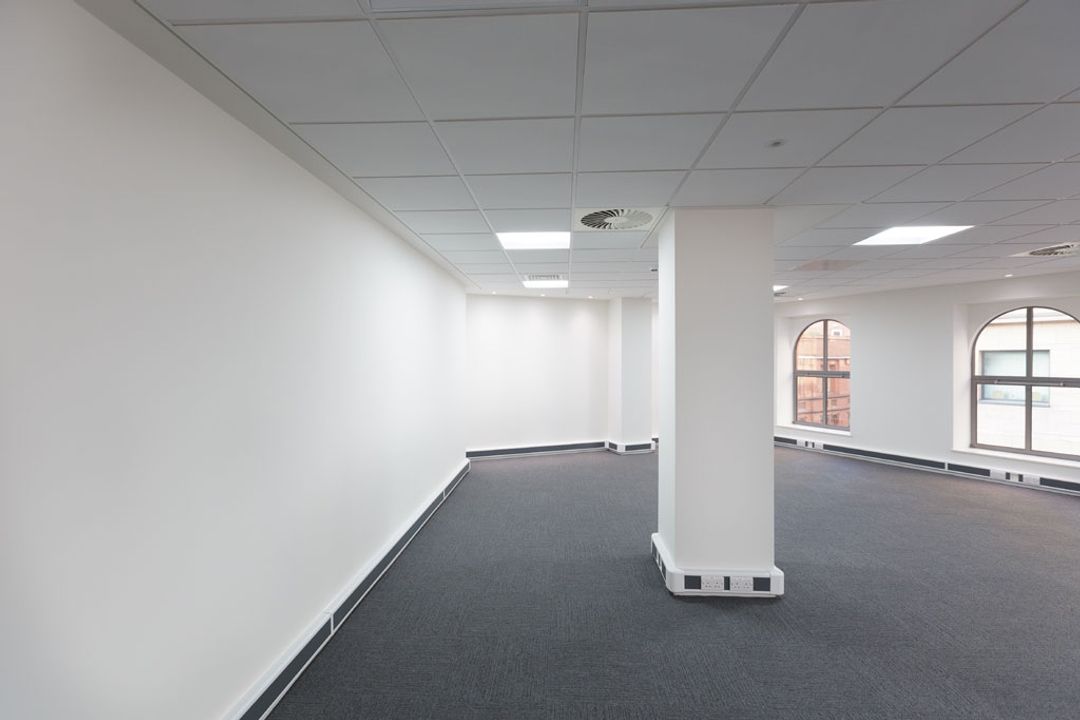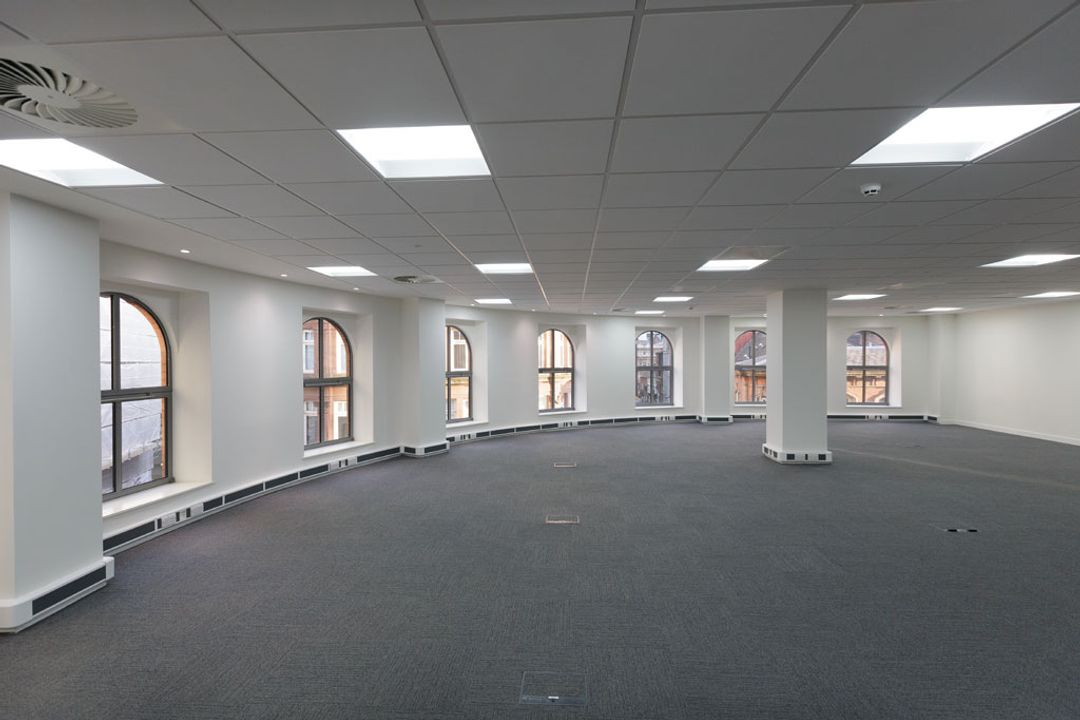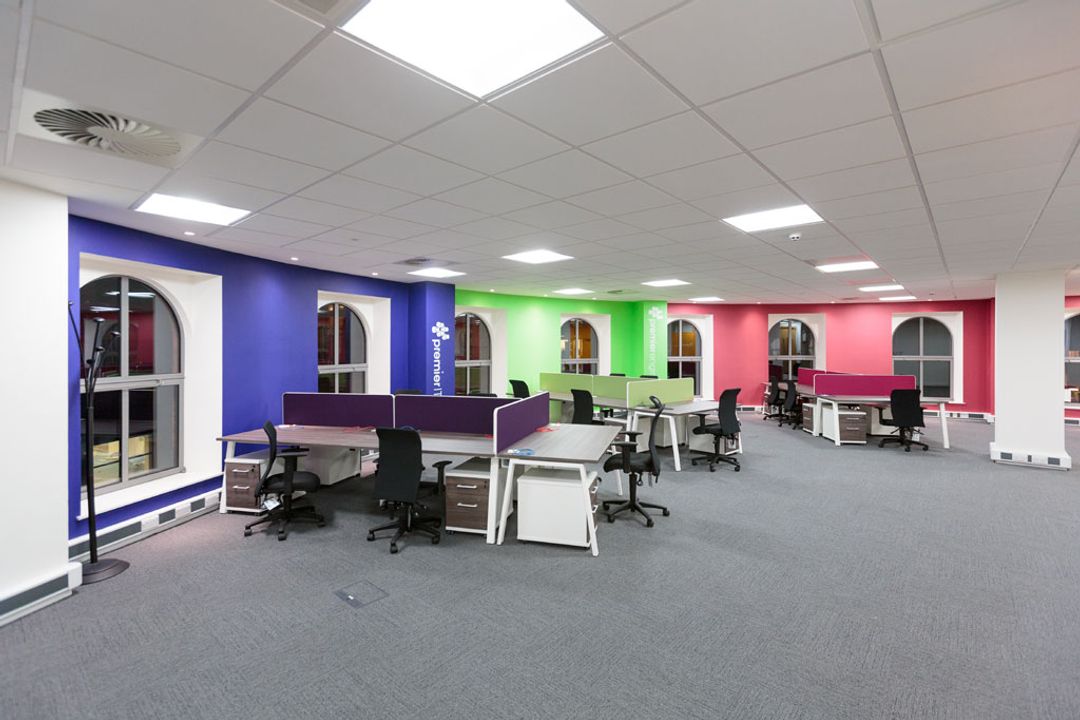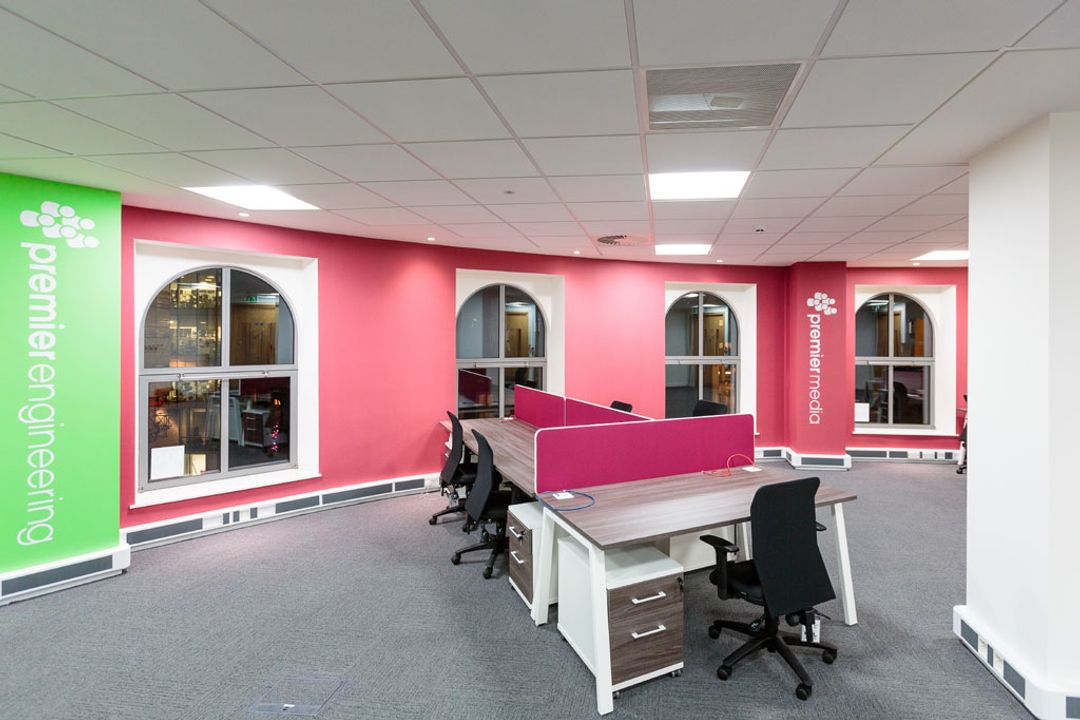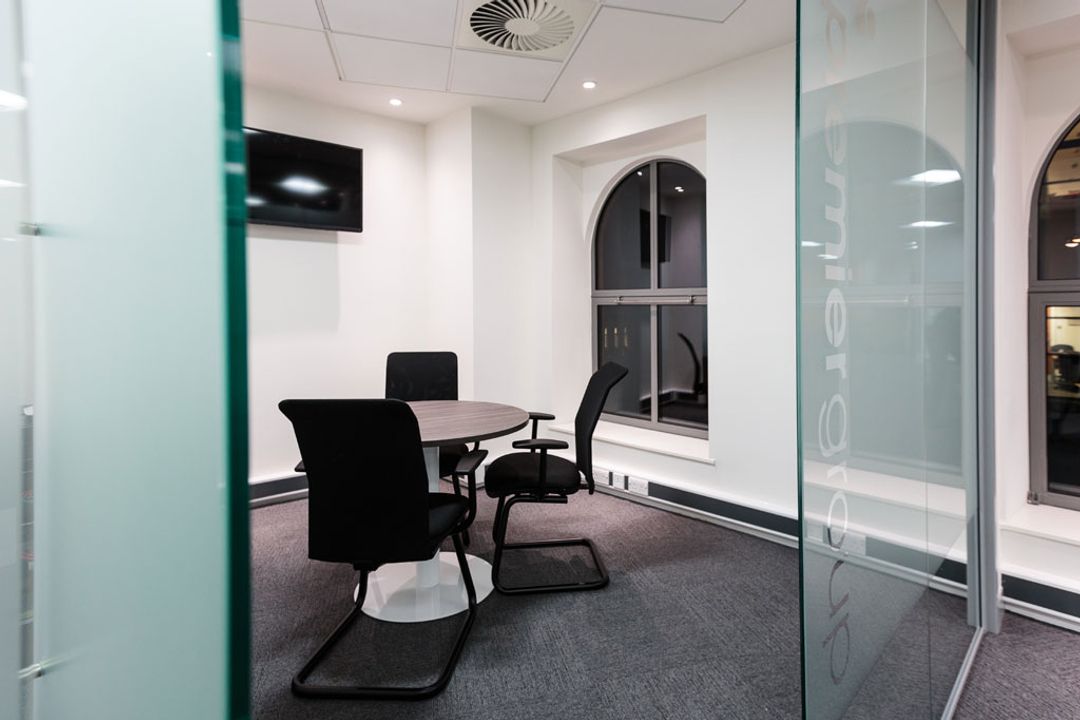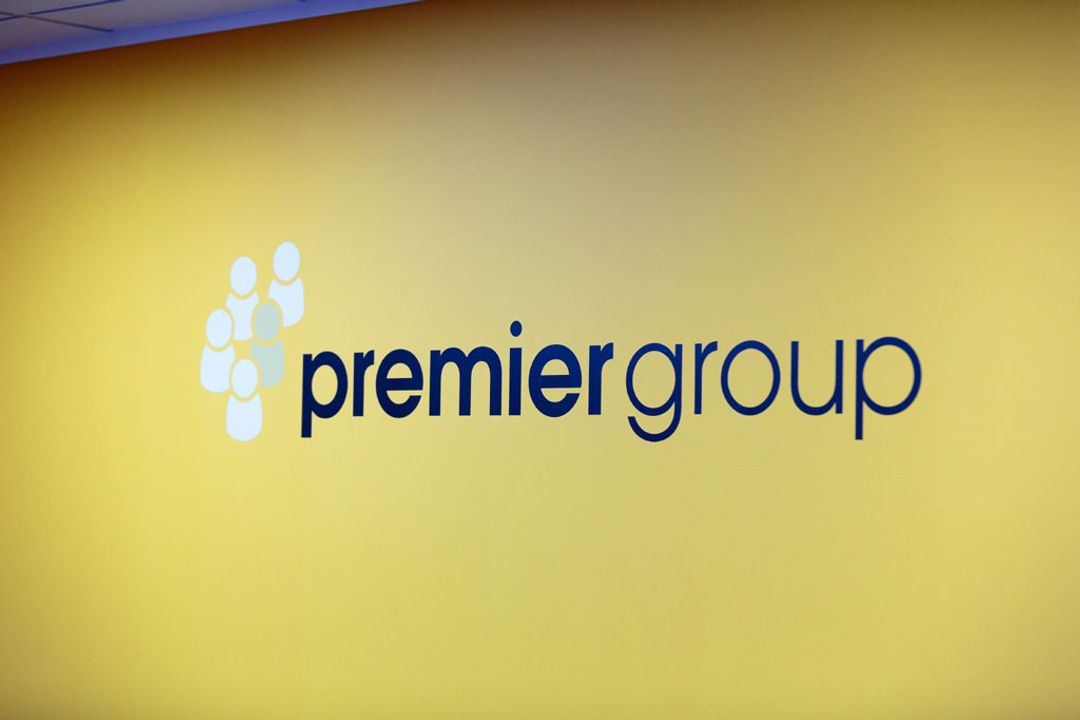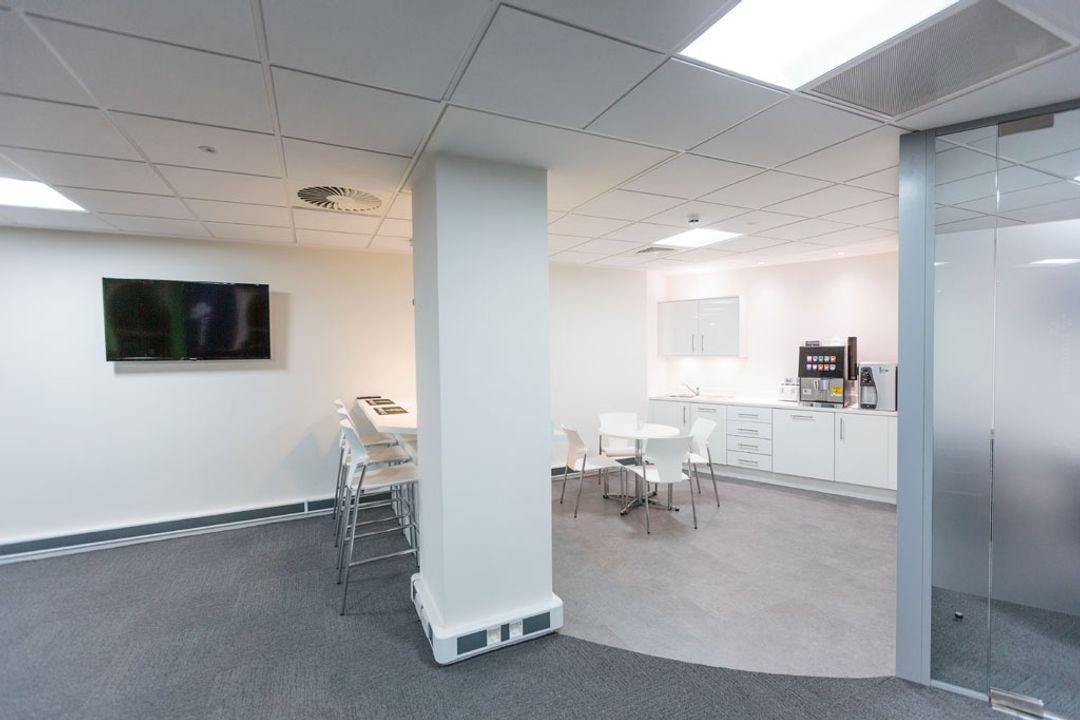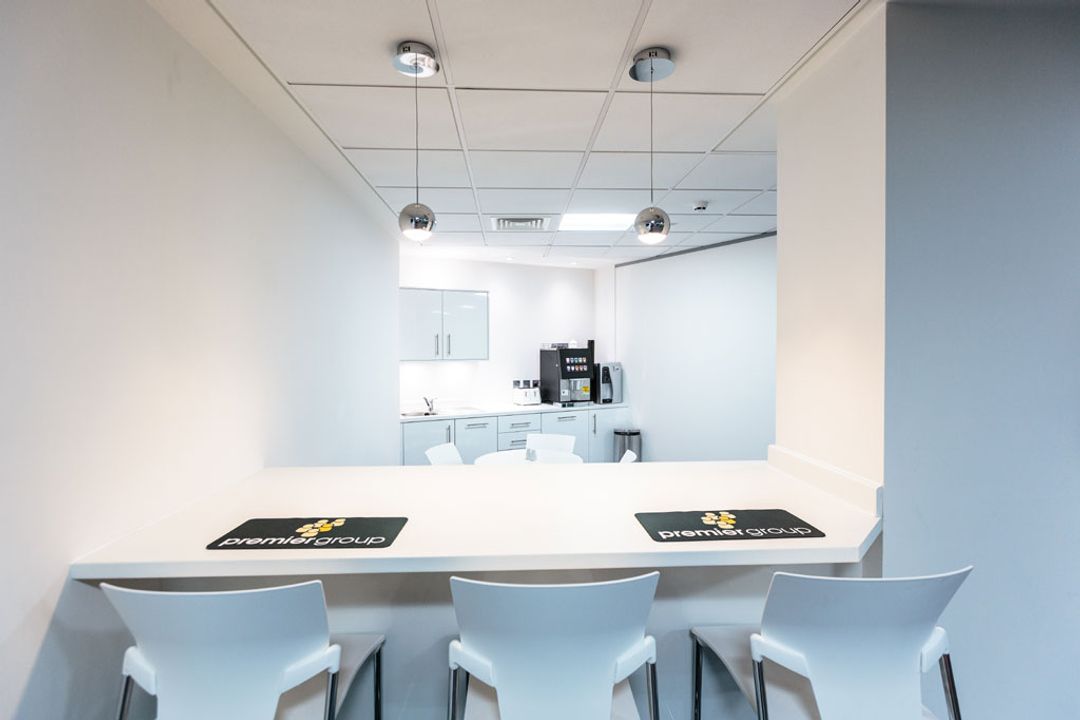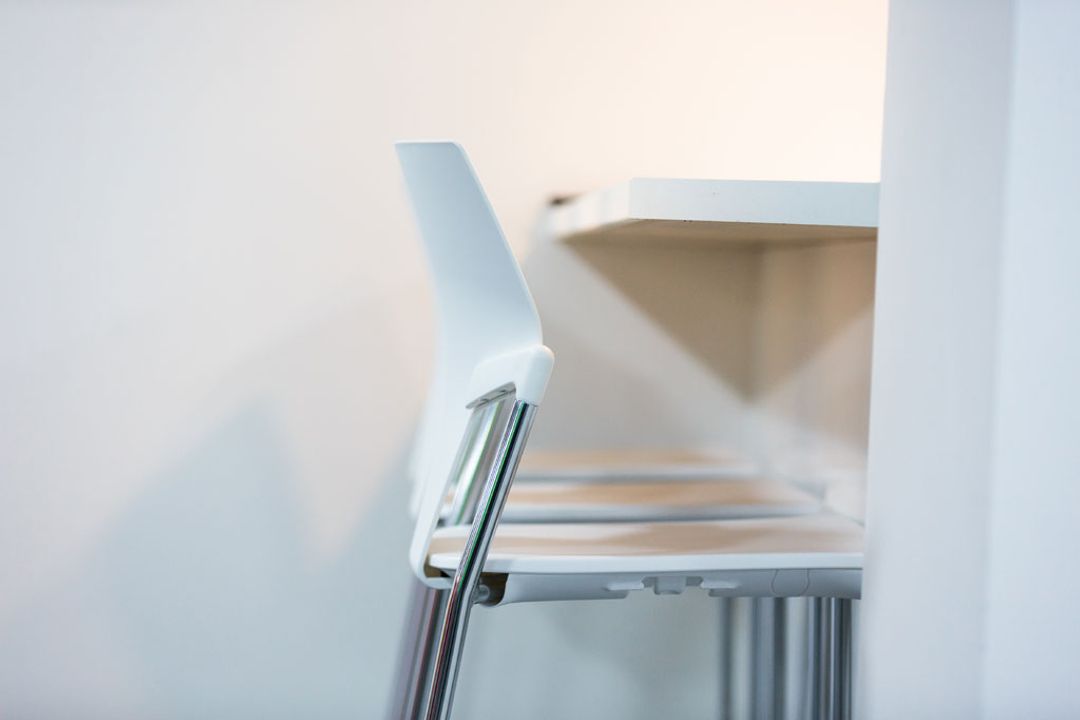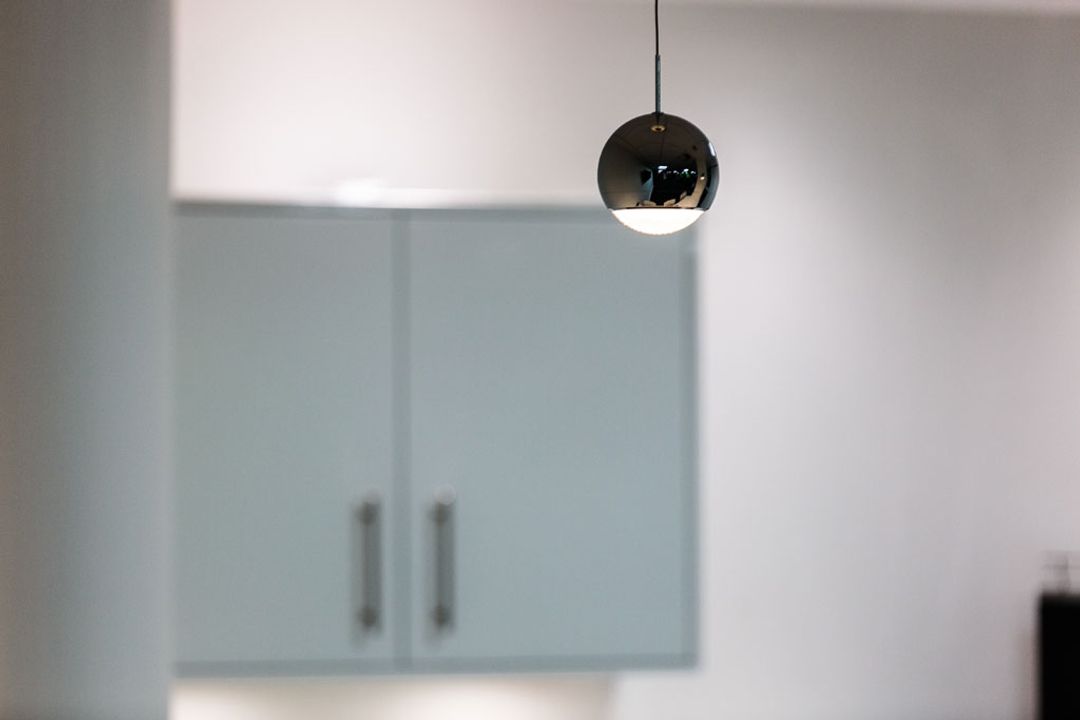 ---
In late 2014, the Premier Group, a prominent national recruitment agency, decided it was time to upgrade their Manchester based regional office from a serviced space to a fully fledged conventional office space.
In their search for a respectable office fit out company, they were referred to Spatial from a previous client. Being highly recommended, the Premier Group invited Spatial to tender for the project alongside other potential fit out companies. Spatial duly managed to win the tender process by being the most proactive, responsive and competitive when comparing value for money without compromising the quality of product and the overall design.
The Premier Group see themselves as a young, fluid and dynamic organisation who keep abreast of new trends and technologies. They wanted their new working environment to reflect this ethos. An office space that was relaxed and fun to be in. A space that could adapt to their fluid way of working.
The office layout design produced by Spatial made the best use of the floor space available. Predominantly an open plan design with plenty of room for future expansion, the main workspace was virtually divided into branded colour sections representing the different recruitment verticals the Premier Group specialise in. Each virtual area was fitted out with quality task chairs; matching desks and mobile pedestals finished in anthracite; and rounded off with colour coded desk mounted screens.
A corner of the floor space was sectioned off with a branded floor to ceiling glass partition so as to create a decent sized meeting room away from the main office space. Another corner of the floor space cleverly used a support column as a natural divide for an integrated kitchen cum breakfast bar cum breakout space sporting designer lighting and high quality bar stools;
Overall, the Premier Group's new Manchester office is a colourful, vibrant and youthful workplace with small splashes of high end elegance seamlessly blended into an office space showcasing their branded vertical segments.
" After going out to tender for our new Manchester office fit out, Spatial stood out from the crowd. Not only were they competitively priced but it was obvious that the service we would receive was going to be of an incredibly high standard. From start to finish Paul and his team have always exceeded expectations, the small touches that make a big difference have been there in abundance and we are absolutely delighted with the end result "
---