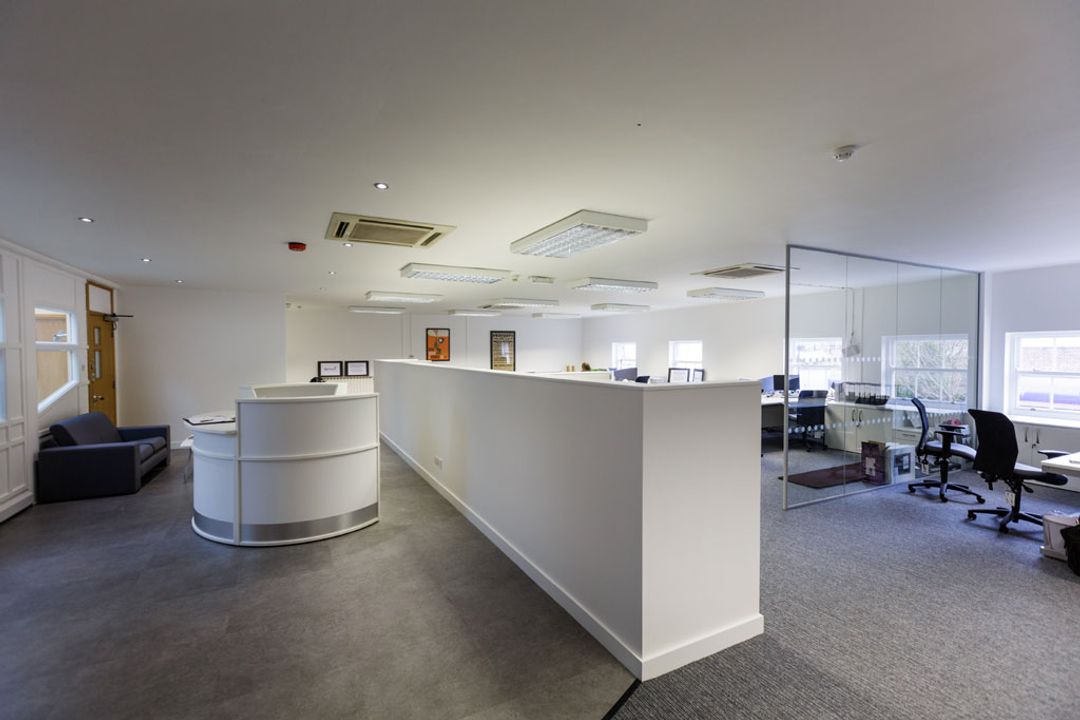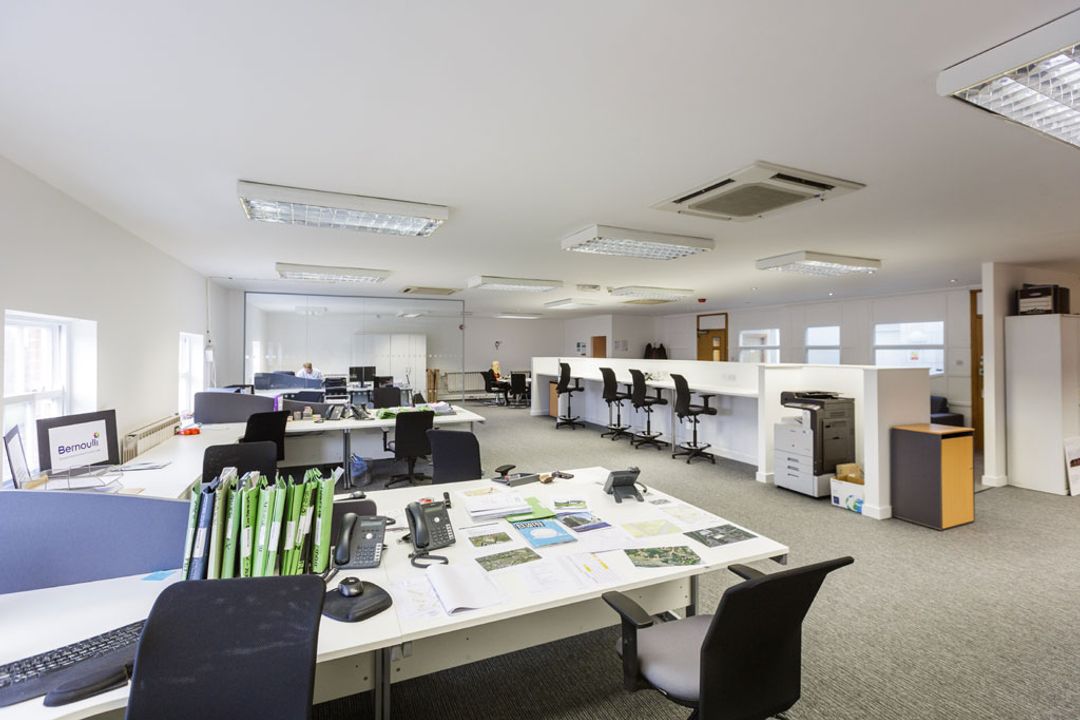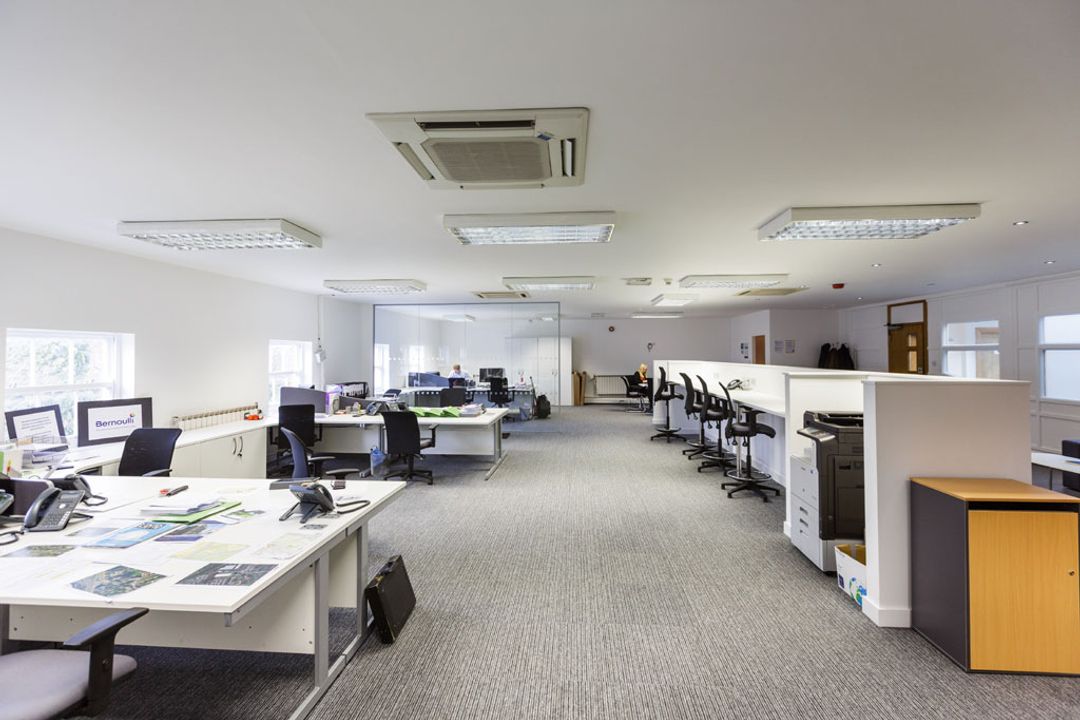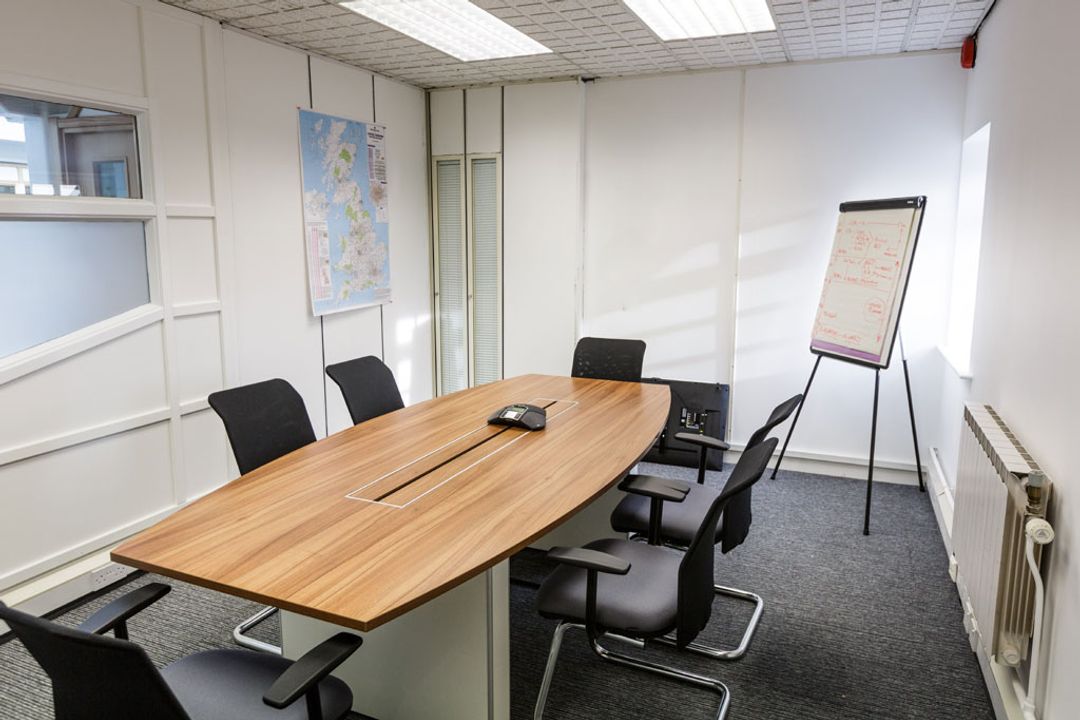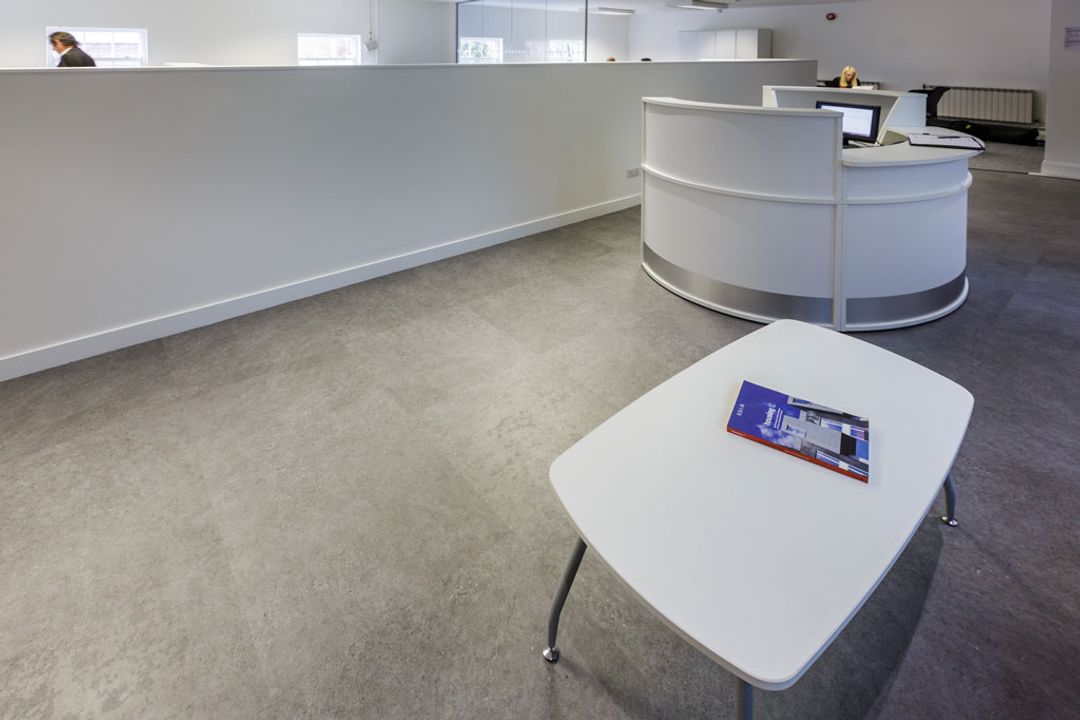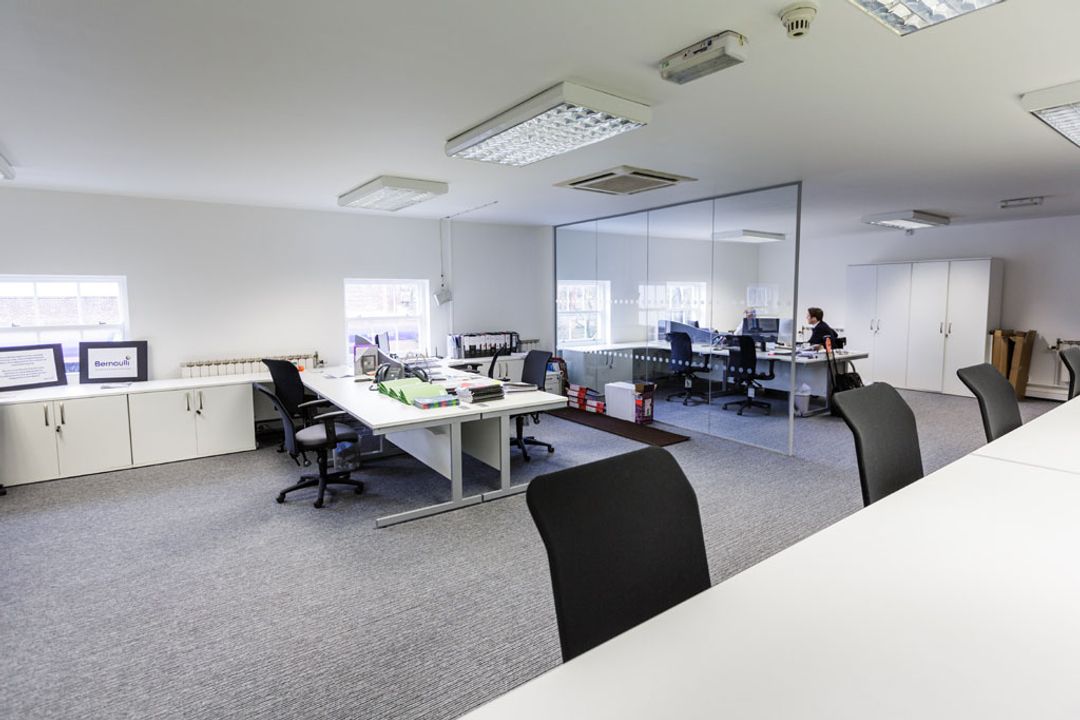 ---
H B Villages, a leading provider of bespoke property for supported living, were moving office premises to Altrincham over the Christmas 2014 period. They instructed Spatial in early December to design their new offices and to drastically transform the space they were going to occupy.
Our Interior Design Teams brief was to create an open plan office with defined areas for reception, breakout and workspace. The design had to allow for possible future expansion and the whole project had to be completed within an incredibly tight budget and even tighter deadline.
Spatial duly went about designing suitable 2D and 3D plans to cater for the brief. The main room was divided with a functional dwarf wall which created a split between entrance reception and the working office. The dwarf wall was designed to act both as a privacy barrier and a touch down space for casual meetings and hot-desking.
A glass partition wall was created to further divide the office space and to help foster a balanced working environment. The office space H B Villages were going to occupy offered very little natural light, so the glass partition allowed as much light as possible to flow through the office yet provide reasonable privacy. To further combat the light deficiency, daylight lighting tubes were also incorporated into the design.
After reviewing the designs, H B Villages instructed Spatial to implement the Fit Out phase of the project which needed to be completed within a very tight time window. We immediately went to work on the new office fit out, quickly completing the electrical works (which included chased floor boxes to key areas for power and data supply), building the dwarf wall and glass partition, flooring installation, decorations and murals and finally fitting the office furniture.
Once the fit out was complete, the final office move went ahead over the planned Christmas break and which saw that H B Villages experienced no operational down time.
The end result was a dramatically improved office space for which H B Villages staff could happily work within.
"Spatial managed our new office space planning, fit out and choice of furniture to a very tight programme and budget allowing a seamless move over the Christmas period that didn't disrupt our business. I would highly recommend Spatial if you are considering an office move or fit out."
---