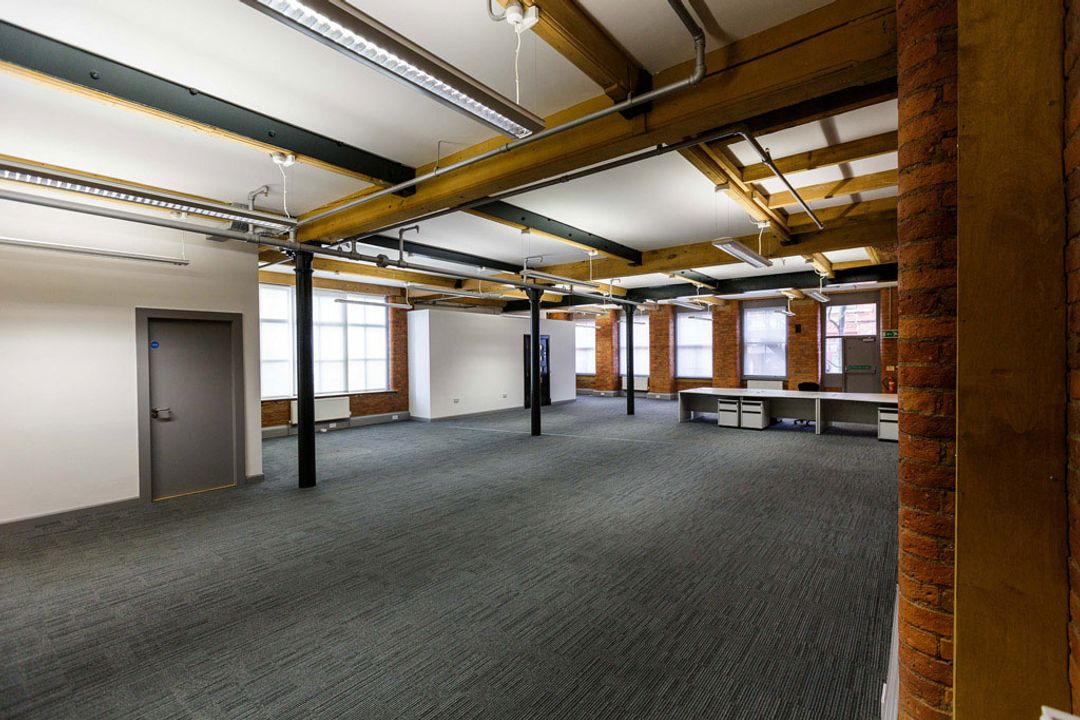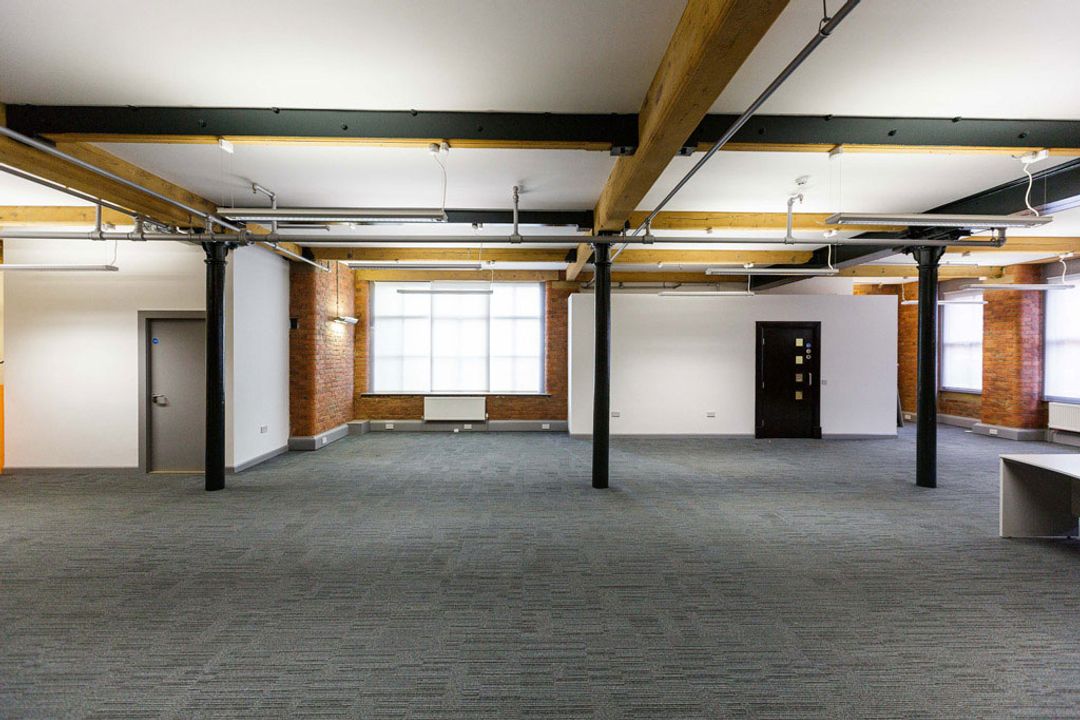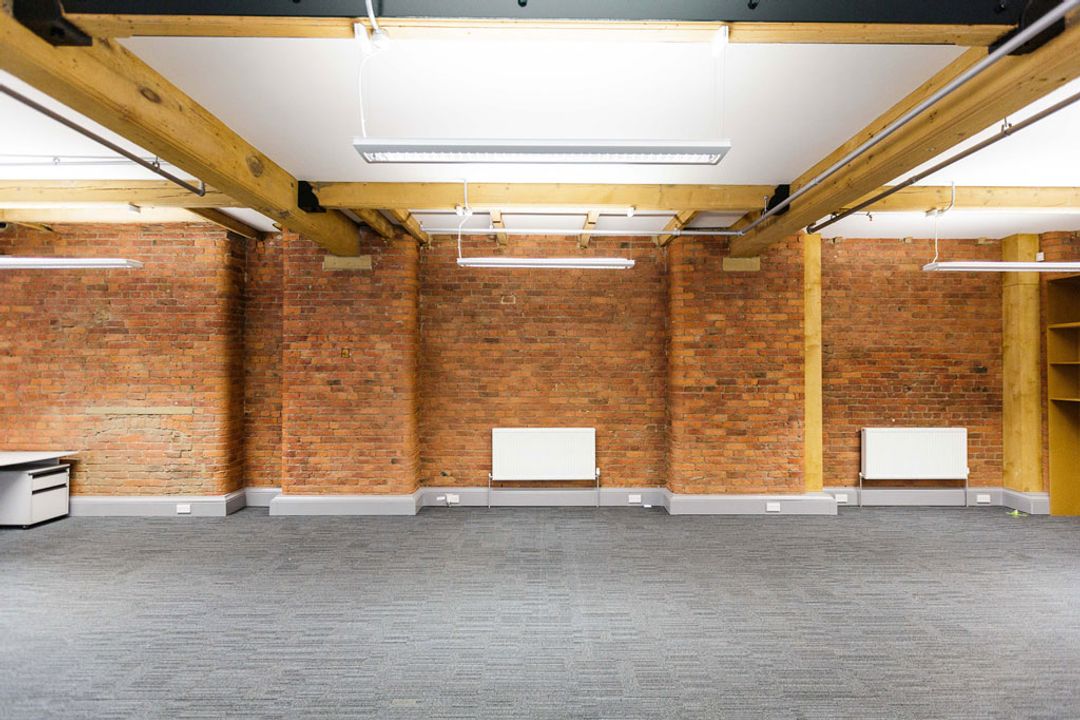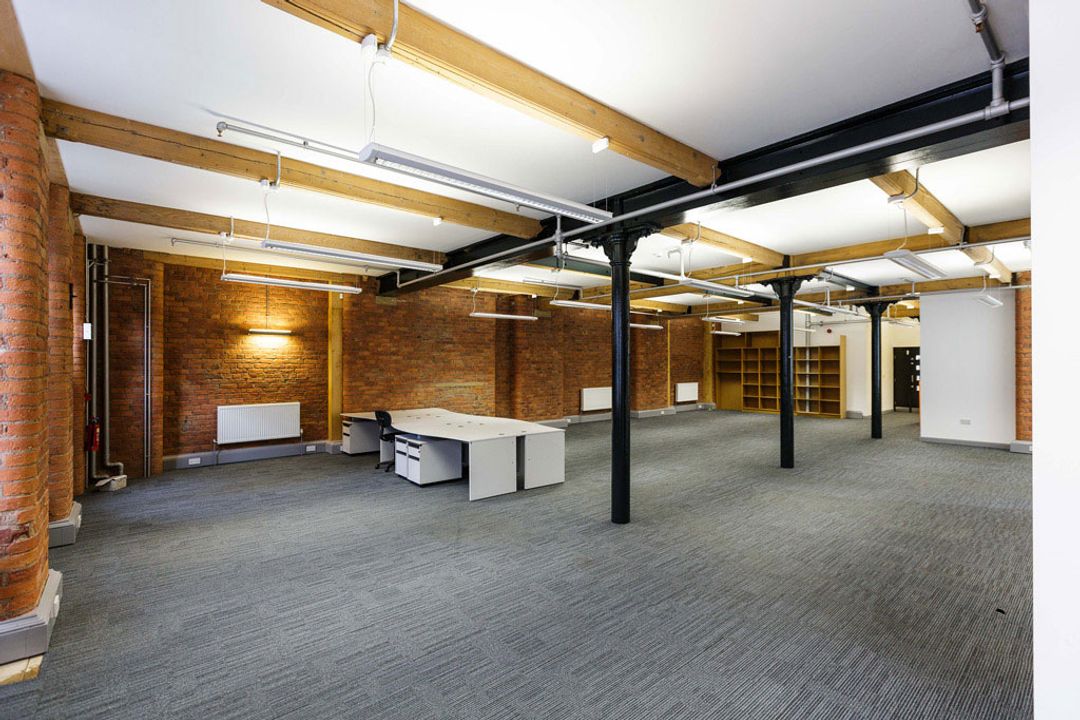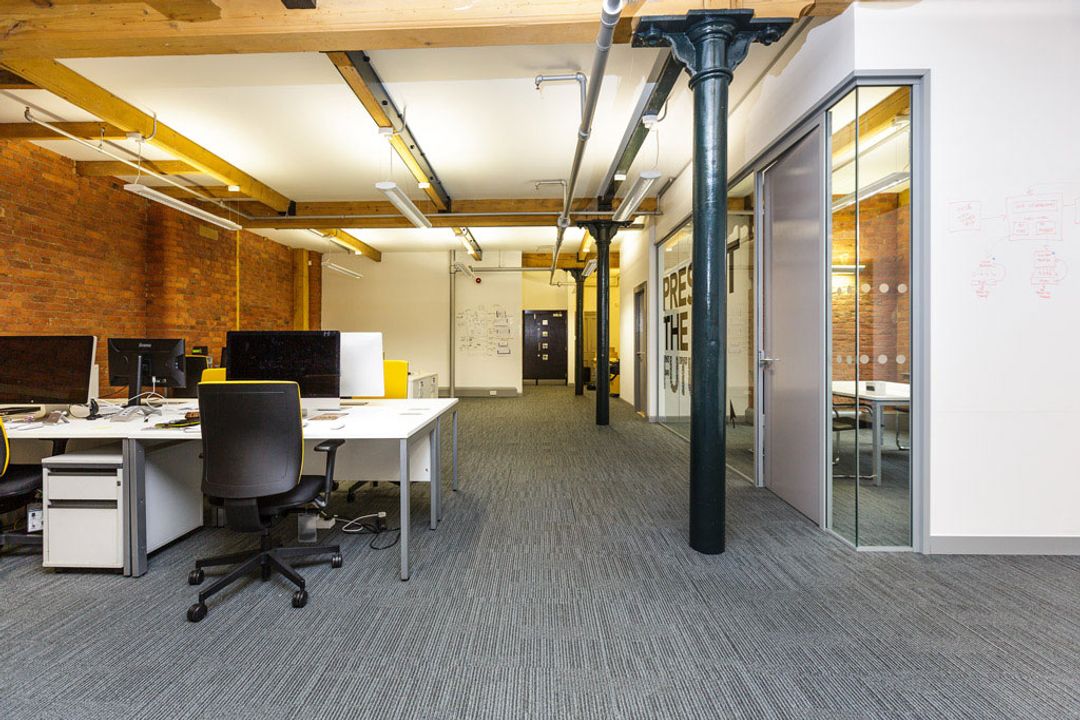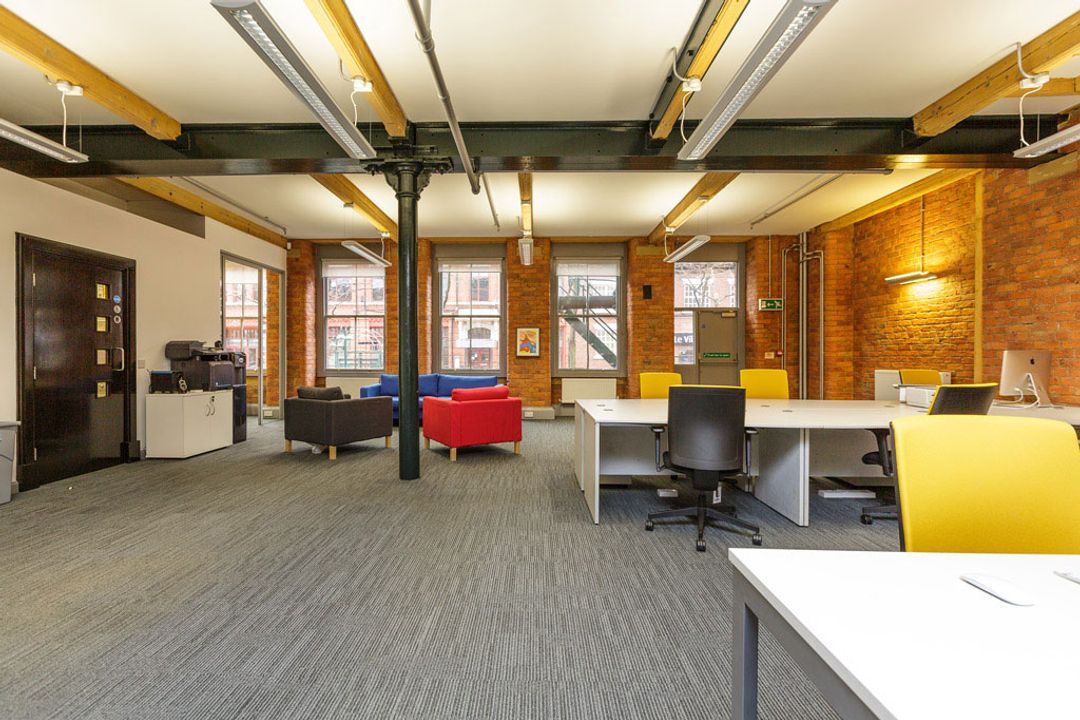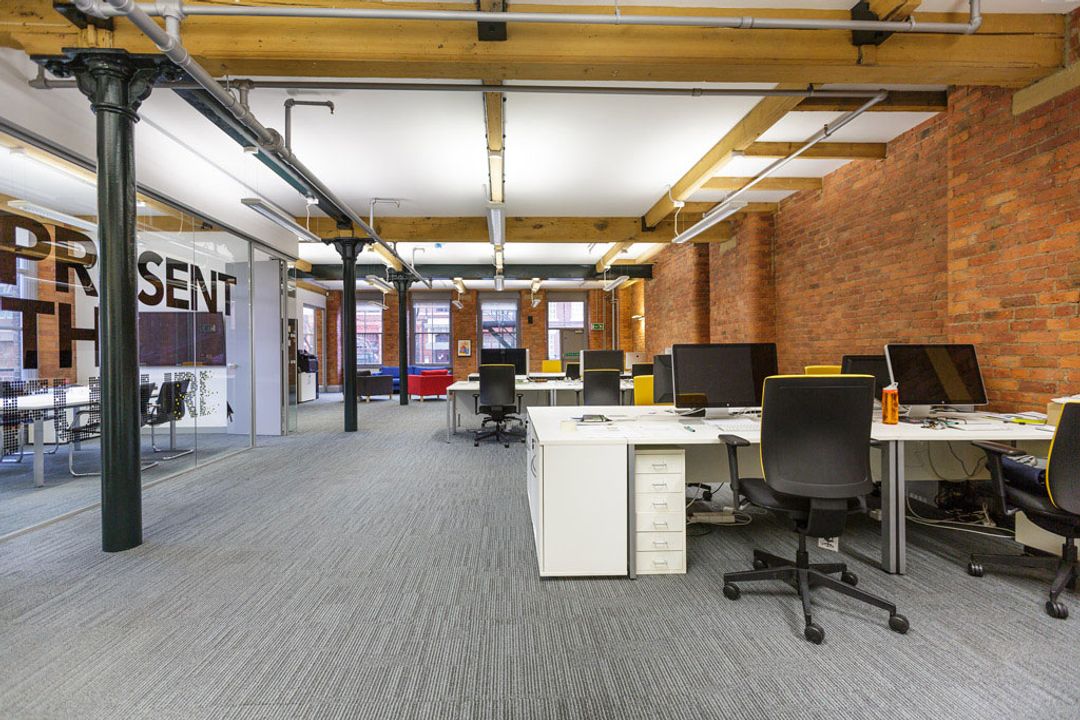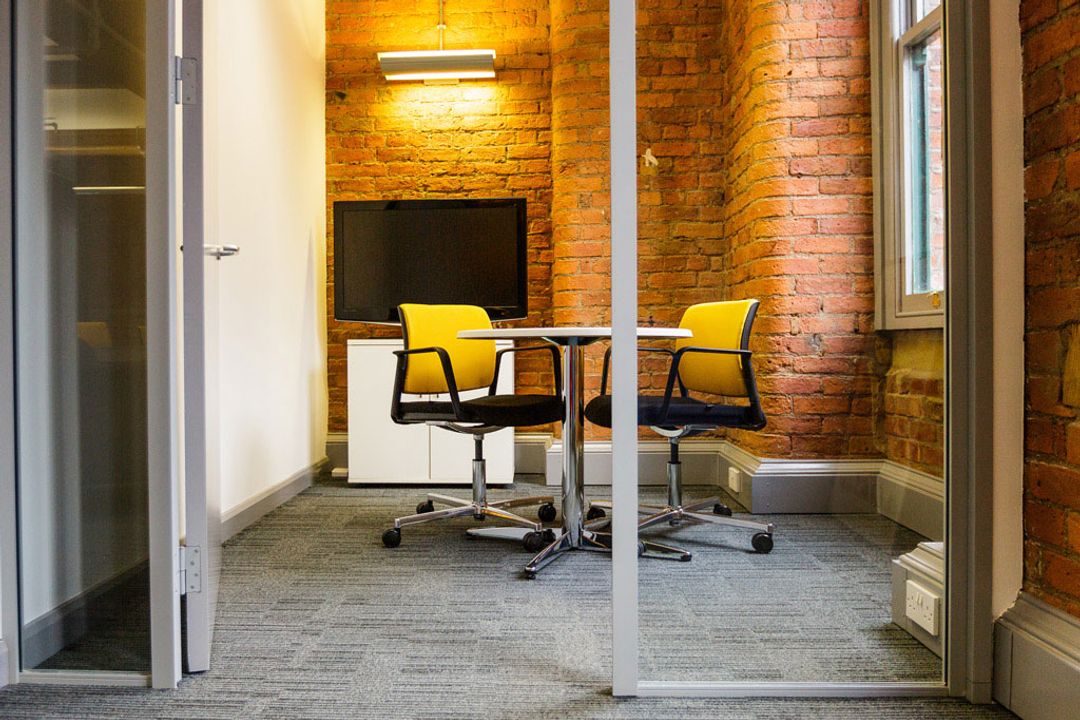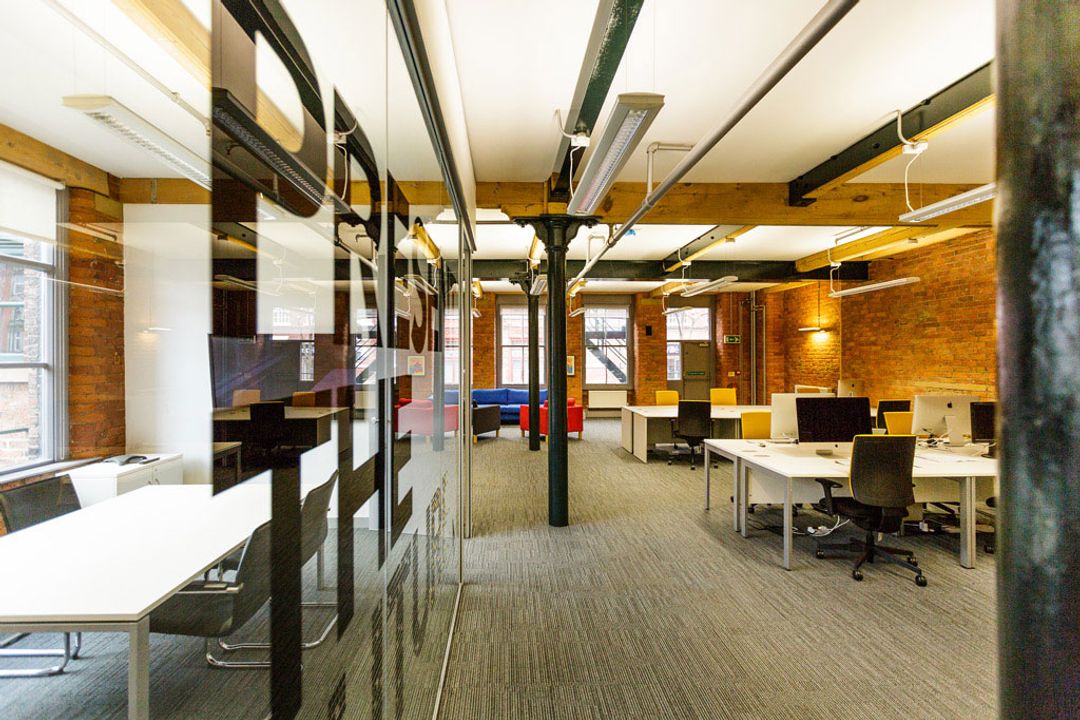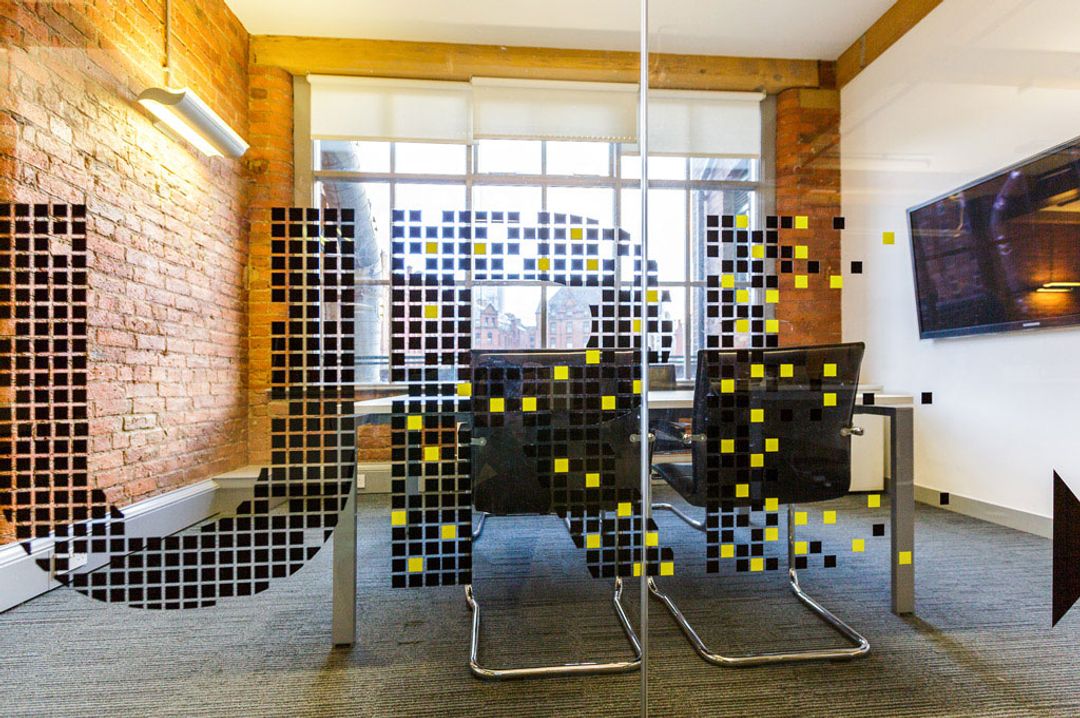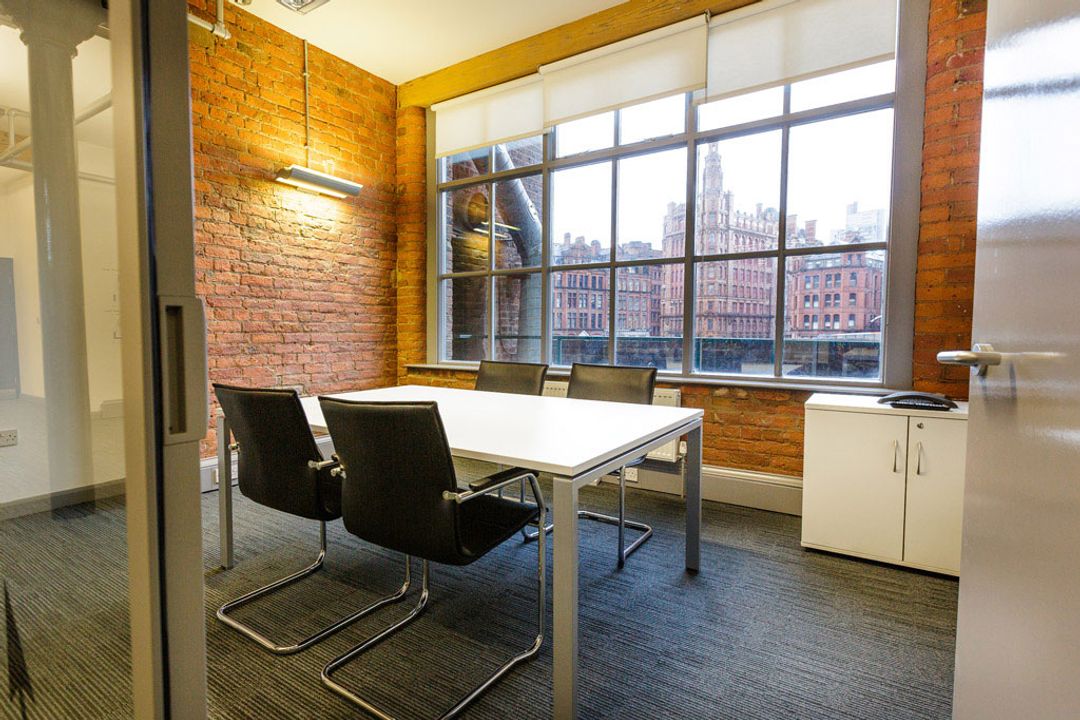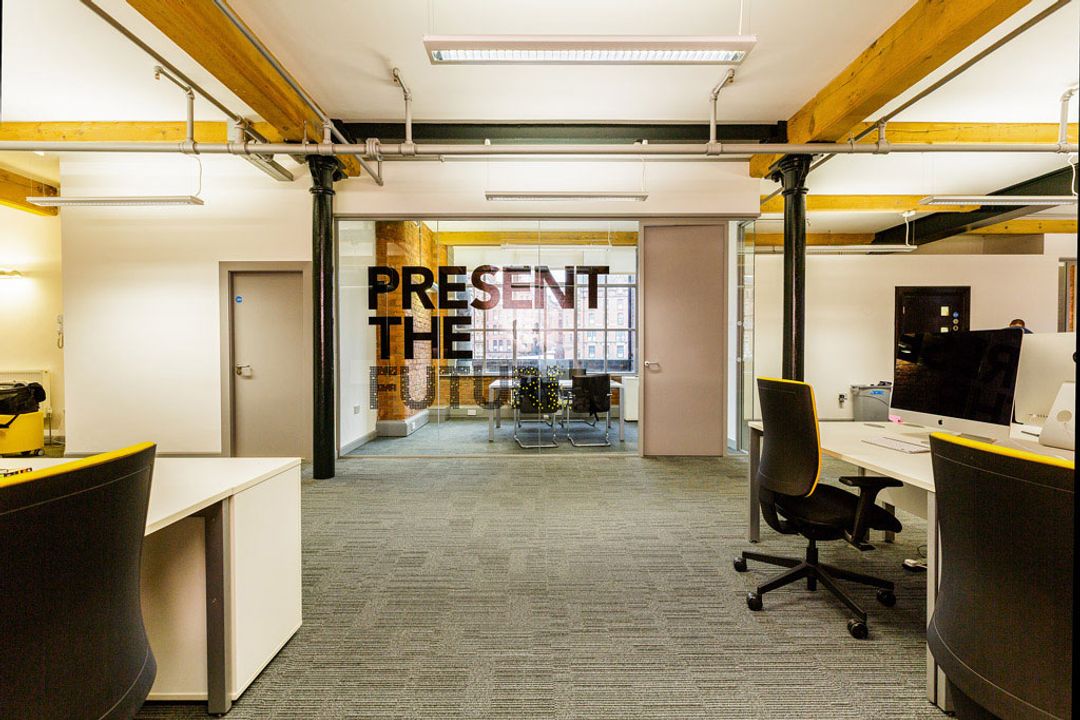 ---
In the first half of 2015, Buffalo 7 – a specialist Presentation Design Agency based in Manchester – were looking to move from their existing offices to offices more conducive to their working practices. Their ideal office space turned out to be a listed building a stone's throw from the beating heart of Manchester's conference centre.
After several quotes from various fit out companies, Buffalo 7 decided to choose Spatial as their fit out contractor. It seemed that we were the only company who took into consideration the nature of the building and listened to our clients' requirements fully.
Our fit-out expertise was well utilised in providing a suitable solution without effecting the fabric of the listed building. The Spatial design paid particular attention in keeping any existing artefacts intact. Our solution was to simply make these artefacts features of the overall design instead of boxing them in and covering them up. This approach left the wonderful brickwork, piping and beams exposed and only helped amplify the quirky, yet concise, designer atmosphere Buffalo 7 were after cultivating.
Buffalo 7 were after a high quality, high end finish and didn't want to scrimp on the details. We used the original wooden beams as natural divides for the partition walls so that they blended into the layout and created a harmonious and balanced working environment; We purposefully, and carefully, built our partitions around any of the exposed pipework at ceiling level; We built a 2.6m high glass partition, which included a full height plywood painted door to match the Landlords' requirements, and we subtly provided provisions for audio/visual connectivity;
Buffalo 7 themselves provided the artwork for the glass partitions – embedding their own flare and touch of design into their truly original surroundings. A slight glass return was created on the main boardroom partition wall so that light and any activity in the main office subtly seeped through. This helped connect the boardroom to the main office without sacrificing privacy.
Most of the furniture was existing and was brought from Buffalo 7′s previous offices, however, we did provided some matching tables and a full complement of new seating. The wonderfully built 'Kind' chair from Pledge was procured and used throughout the main office area. A fully upholstered, gas height adjustable chair with a vibrant yellow fabric back and a chrome 4 star swivel base helped fill the main office with comfort and zest. In the meeting rooms, the 'Kind' meeting chair was complimented with a Pledge 'Unify' meeting table with matching chrome base and white top. The boardroom table chosen was the impressive 'iBench' from Imperial, also featuring a white top and a silver goal post frame to match the existing desking in the main office area.
For the breakout area, we utilised a high back 2 seater Pledge 'Fifteen' unit with matching coffee table and some box low mobile stools finished in a Camera Blazer fabric.
The end result was a high quality, high end office space that helps enhance the creativity of Buffalo 7′s designers. It was yet another pleasurable office fit out and furniture project Spatial enjoyed working on
---