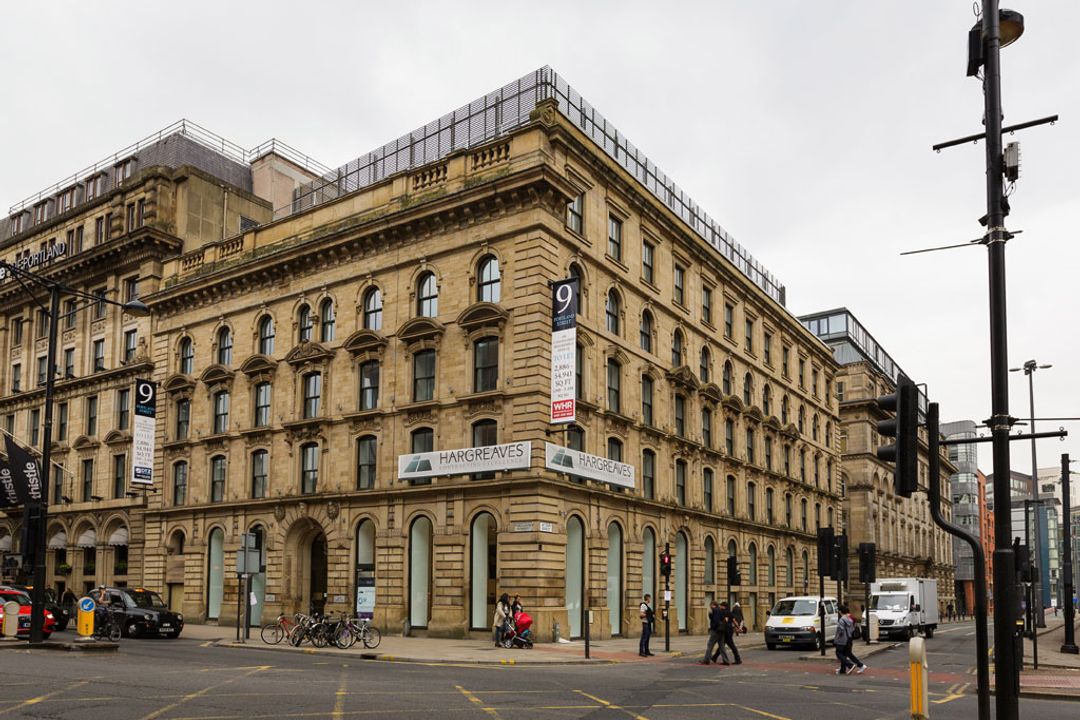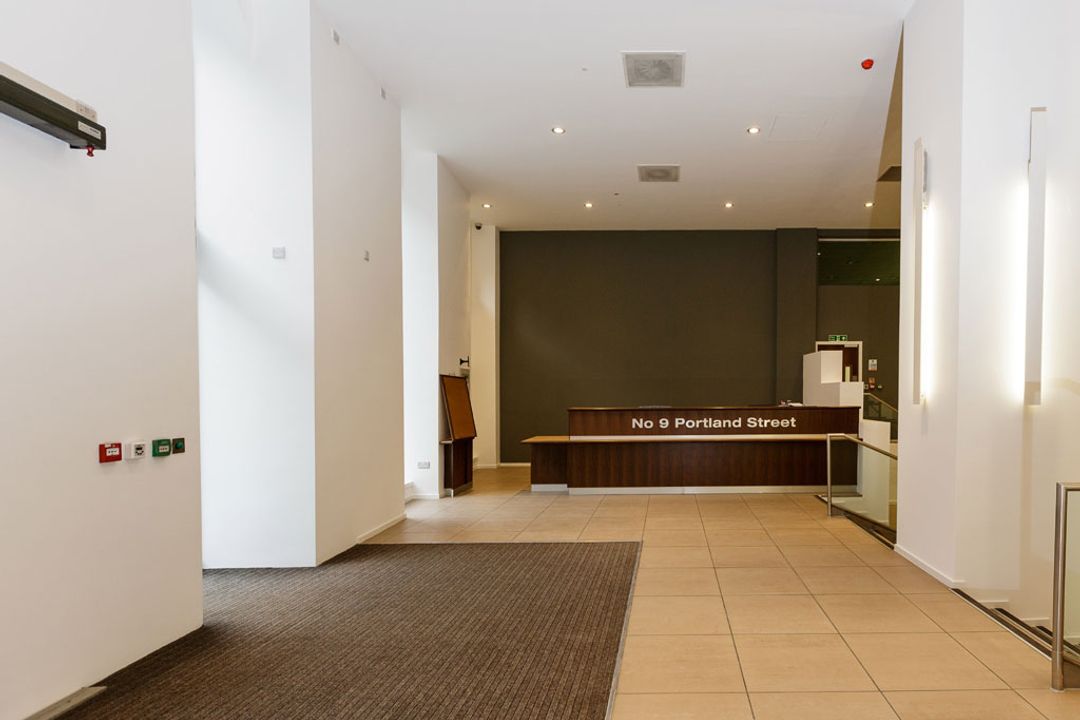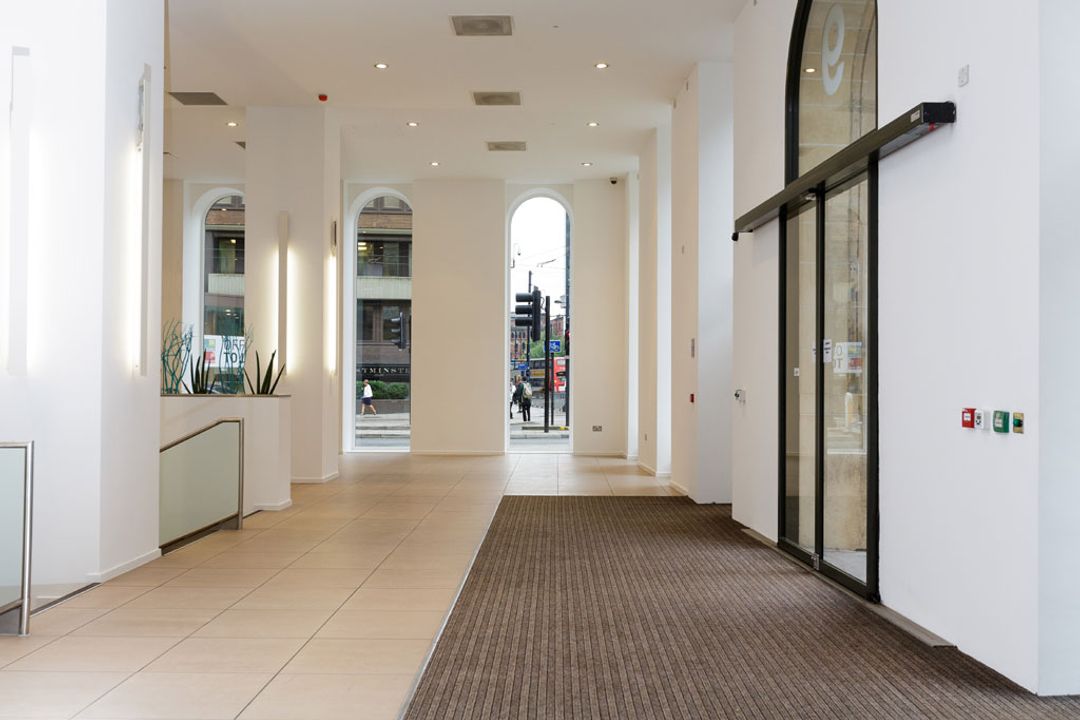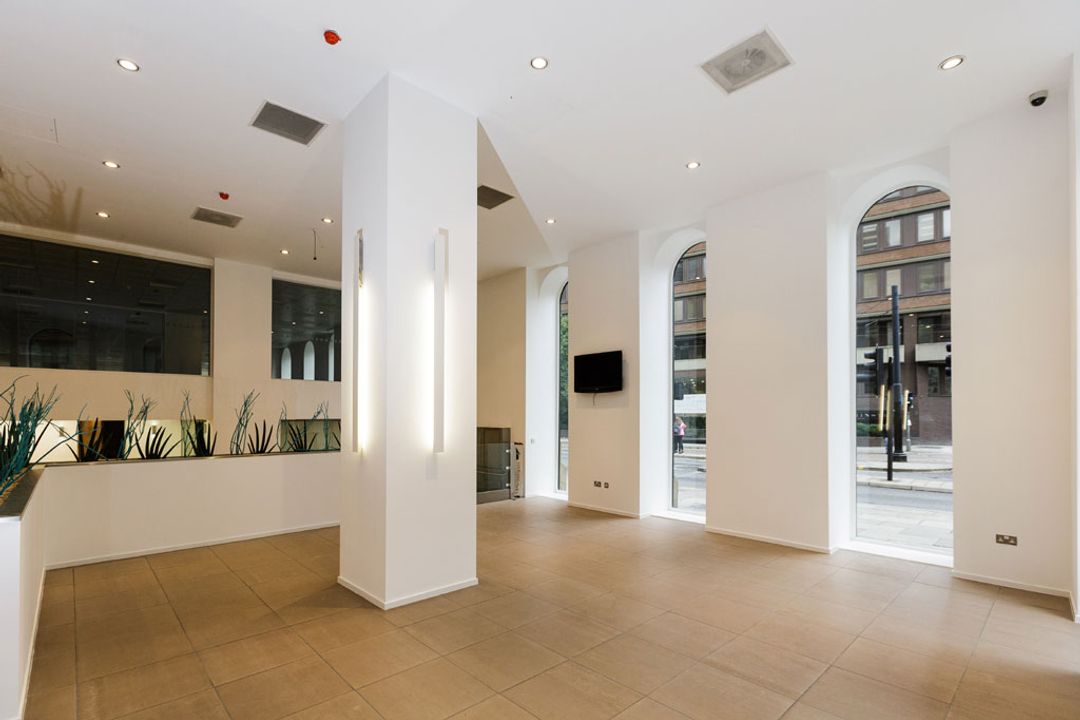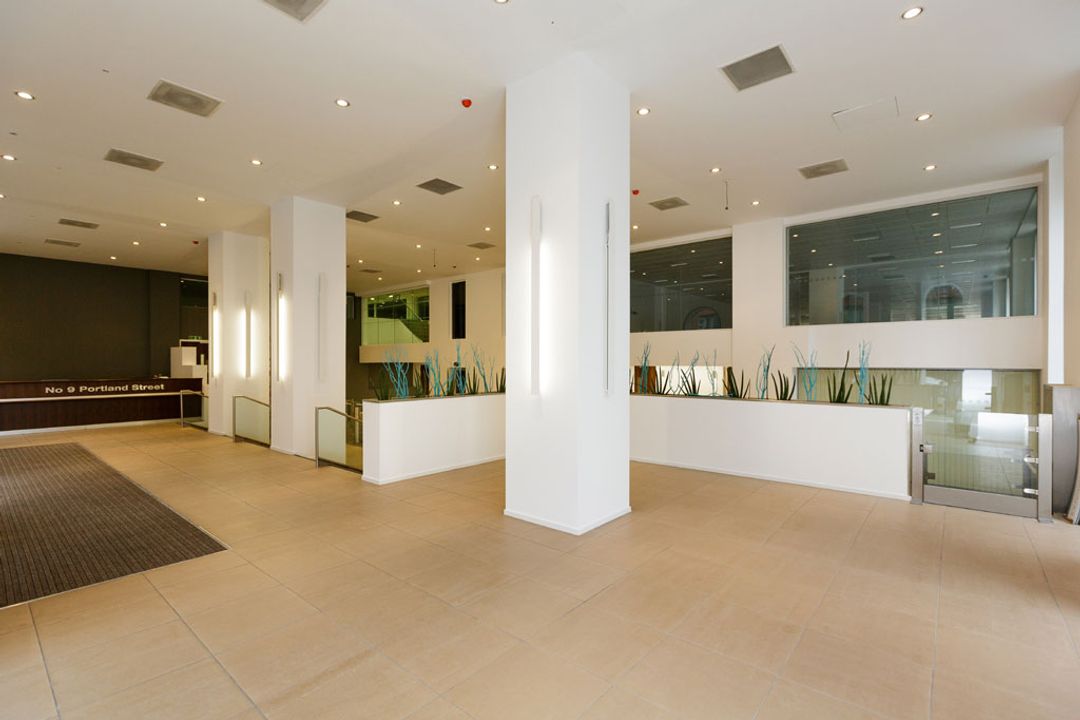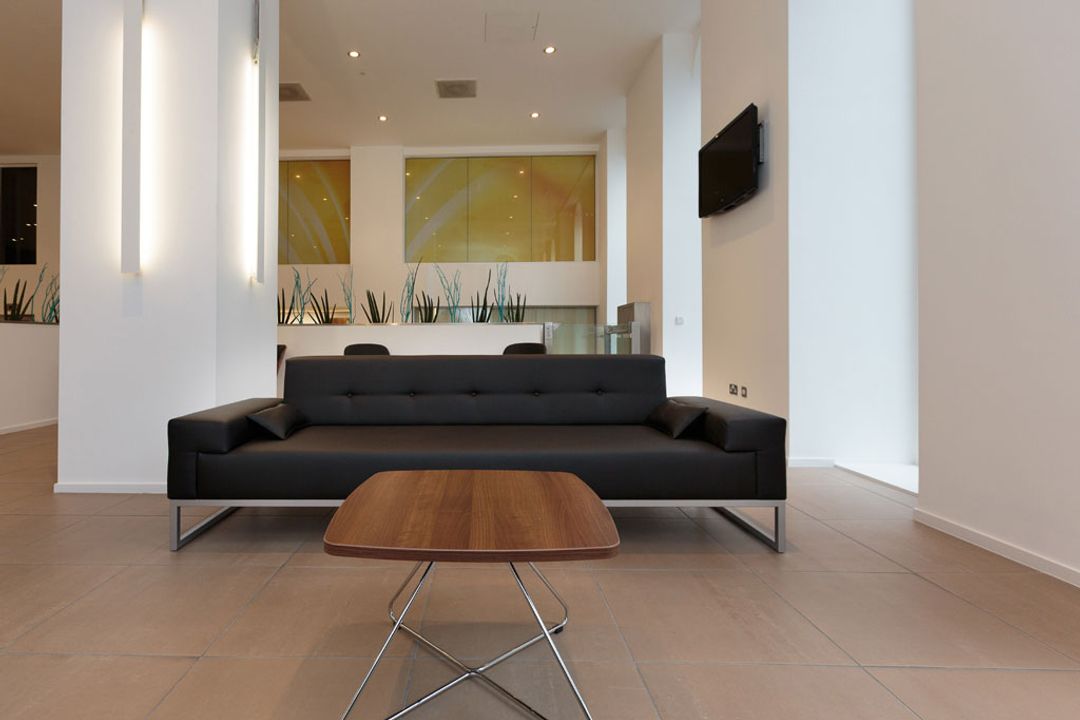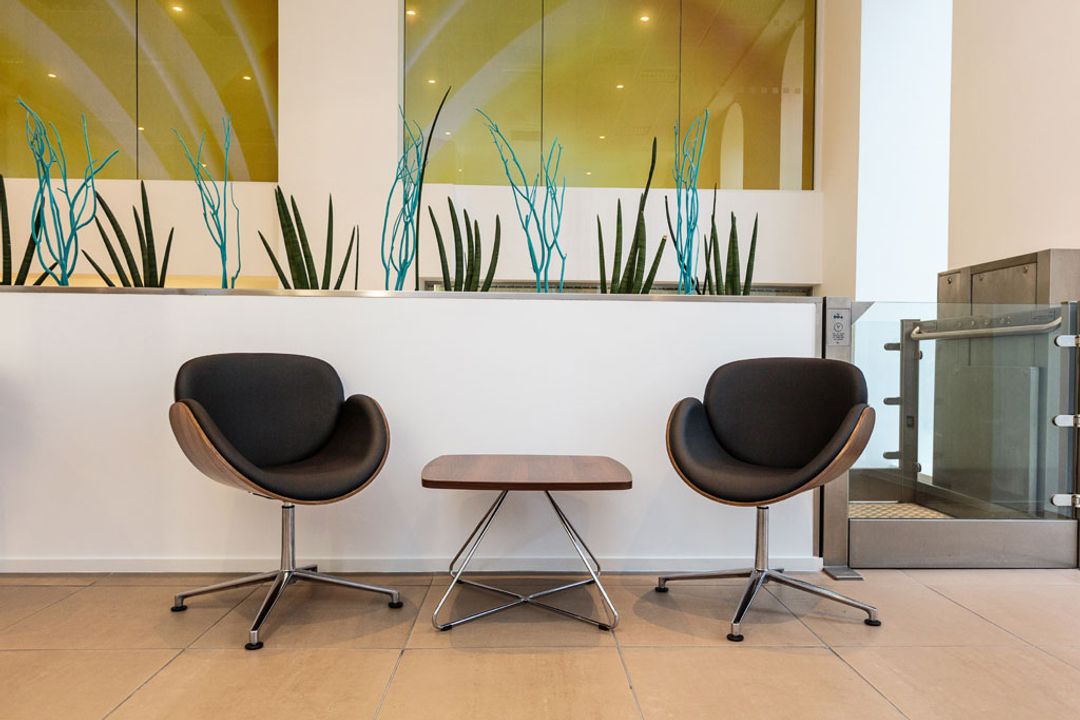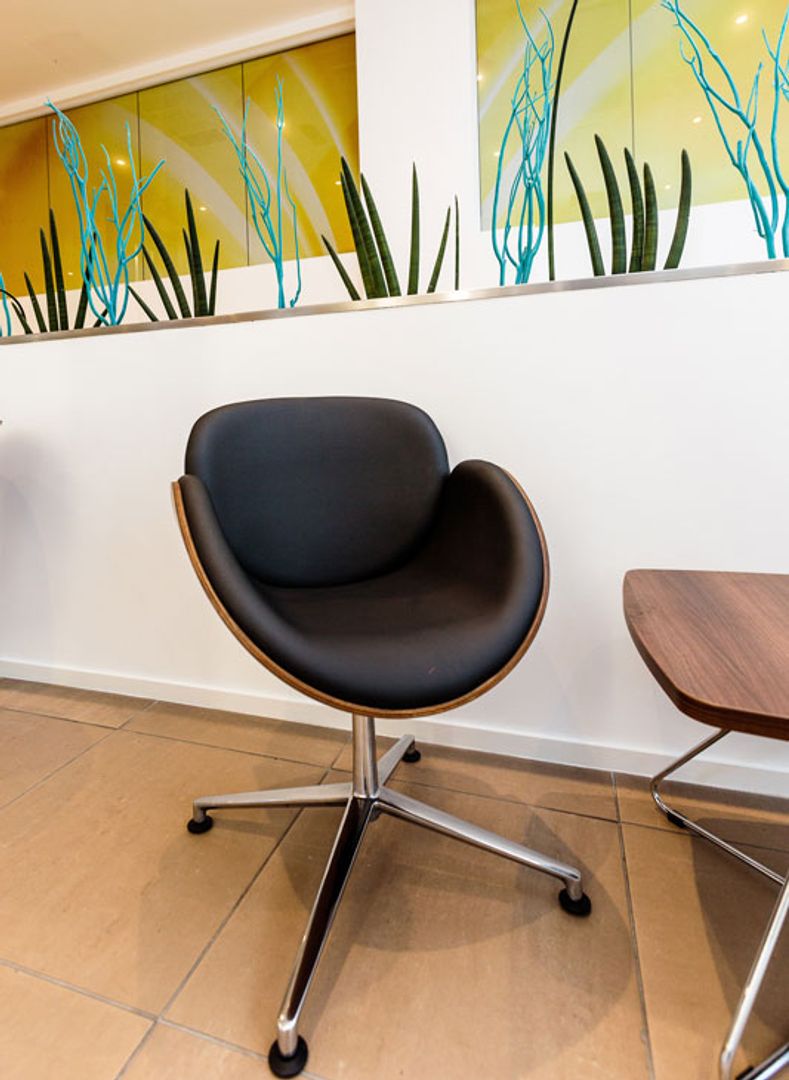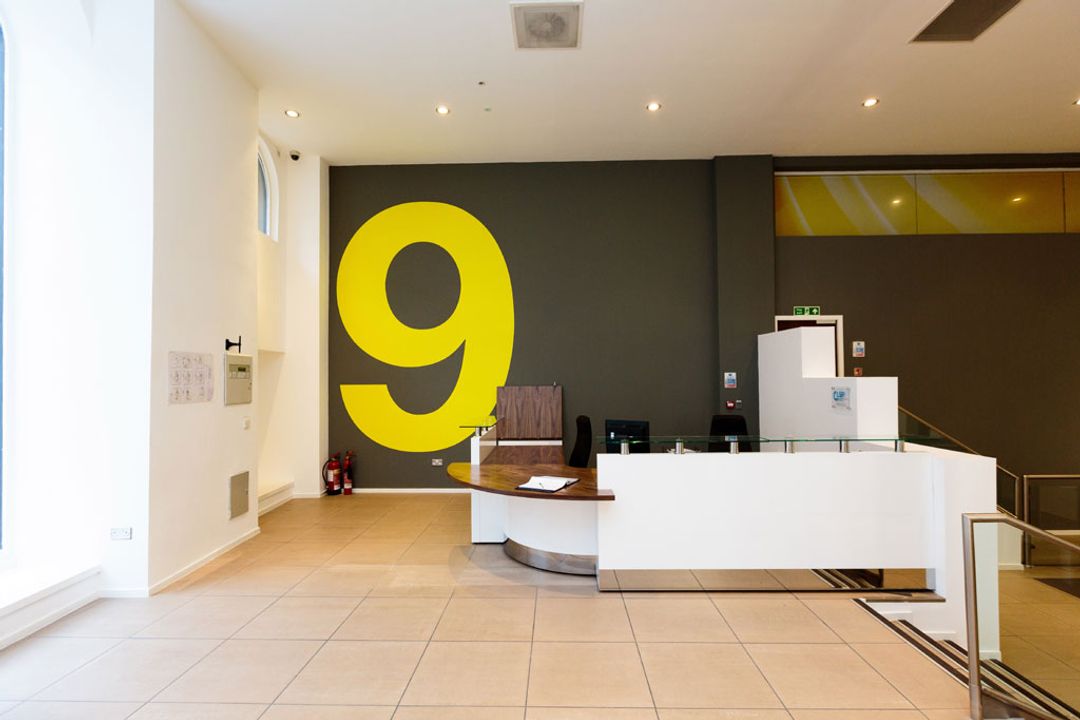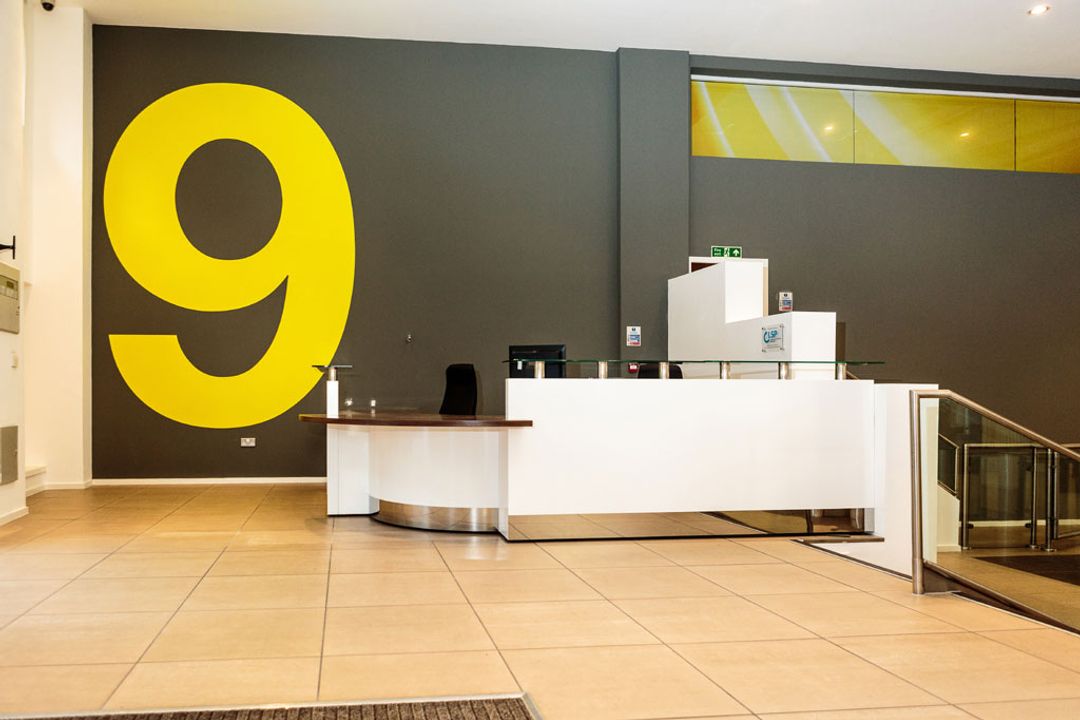 ---
9 Portland Street is a Grade II listed period building offering stunning architecture and standing at the epicentre of Manchester's Piccadilly commercial area.
Classified as Grade A office space, it was recently bought by Tosca Commercial Property – a private discretionary fund being managed by London & Scottish Investments. The building underwent a £1m refurbishment towards the end of 2014 and Spatial were tasked with the prestigious job of providing the furniture to modernise the main reception area in the foyer of the building.
The existing lobby consisted of a barren landscape and an overbearing reception counter. It was sparse, cold and uninviting. Besides its lack of disabled access, the original reception counter was large, dark and imposing. Its size and colour cast unwelcome shadows which dominated it's surrounding area. Working with the interior designers, Spatial redesigned the reception area to create a lighter, airier and more welcoming atmosphere. The new reception counter was carefully designed to proportionately fit the room, be more inviting and to provide DDA access for wheelchair bound visitors. The counter was finished in a high quality walnut veneer work surface complete with a light coloured high gloss body and was topped off with an elegant glass shelf upon polished chrome supports.
The wonderful Hub sofa was chosen to provide the stylish and comfortable main seating. The sofas were accompanied with the superb Spirit shell tub chairs –wooden tub chairs finished in walnut veneer show wood and polished aluminium star bases for that extra touch of class.
To finish off the reception area and provide that extra little bit of designer feel, the Spirit wooden topped table with a chrome wire frame was used to compliment the Spirit tub chairs and Hub sofas. The overall impression oozed quality in-keeping with the Grade A specificity of the building.
After the refurbishment, 9 Portland Street featured 55,000 sq ft of Grade A office space spread over 6 floors. It is now currently the new home of esteemed companies such as SF Group, Evolution Money and Gourmet Food Society.
This was a simple, but wonderfully prestigious project to work on. Our expertise and our access to a wealth of office furniture products allowed us to specify the right solution to suit our client's needs and their budget.
---